---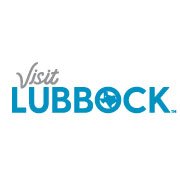 7 of the Best Ways to Experience Lubbock's Incredible Arts Scene
From glassblowing and painting to illustrating and mixed media, name any genre of art and you'll find world-class artists creating it in Lubbock. Home to the first designated cultural district in Texas, the "Hub City" is a bona fide destination for art lovers. Inspired by Lubbock's isolated nature and its pioneering spirit, the city's artists don't follow the latest trends; they create them. Art may be just about everywhere in the "Hub City," but here are a few of the best ways you can experience Lubbock's arts scene for yourself.
---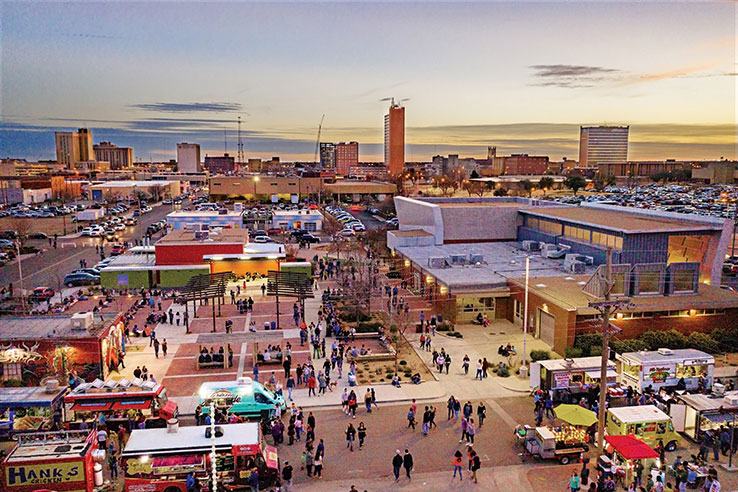 Follow the First Friday Art Trail
Although you can experience the heart and soul of the "Hub City's" thriving arts scene at just about any time, you won't want to miss the First Friday Art Trail. This monthly event held the first Friday of the month from 6 – 9 p.m. (rain or shine), is a free, self-guided exploration of 16 art galleries and studios which showcase the spectacular works of local artists. Admire illustrations, paintings, and mosaics at Glassey Alley and visit with artists where they ply their trades at the Charles Adams Studio Project's Live/Work Studios. Next, visit Art for Goodness Sake to get a look at painted stained glass, vintage collages, sculptures, photography, wood carvings, and more.
Not only is the First Friday Art Trail a great way to experience Lubbock's art, it also makes for a fun night out with live music and local food trucks. Since the art exhibits change from month to month, there's always something new to see.
---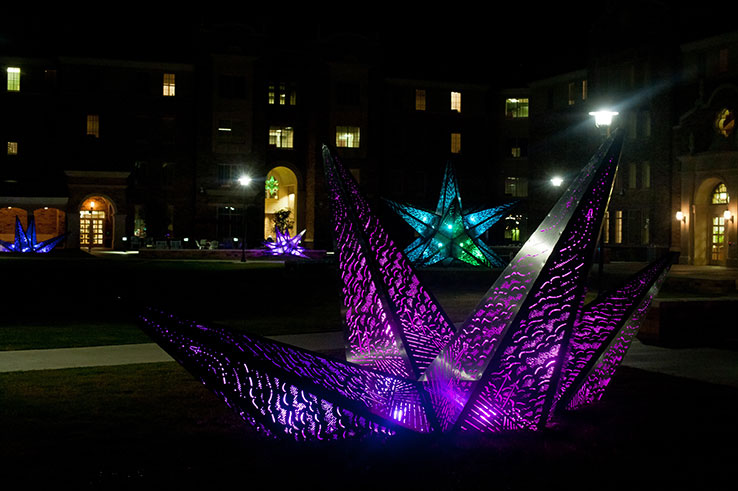 Discover Texas Tech University's Public Art Collection
Texas Tech University is home to one of the most impressive public art collections in the country. Texas Tech's campus is filled with more than 100 murals, sculptures, paintings, and other works created by today's leading artists.
Check out Untitled, a miniature version of the famous Steel House in Ransom Canyon crafted by the former professor of architecture Robert Bruno. Meanwhile, Illuminated Arboreal Data Codes is a set of aluminum "trees" that resemble computer circuitry and spotlights four methods of communication from different eras in human history. Finally, We are in the Business of Changing the World utilizes steel, bronze, and limestone in a display that takes over an entire courtyard.
These are just a few of the many public works of art you can see at Texas Tech. To get the most out of your tour, download the ArTTrek app for Apple and Android devices, or follow this handy brochure.
---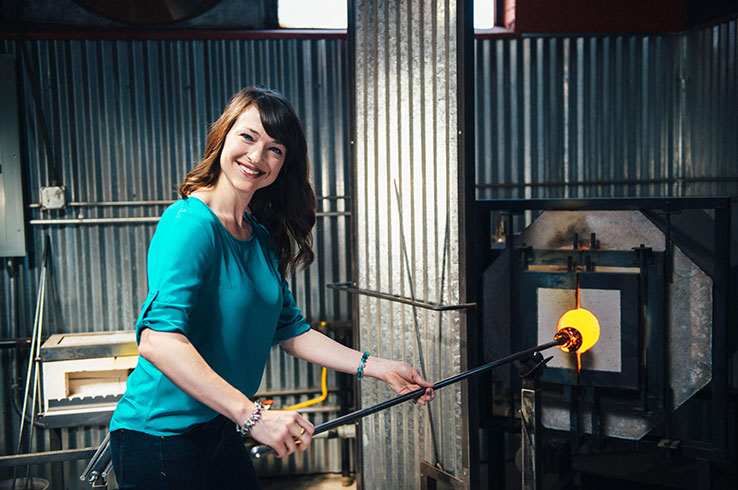 See the Works of Local Artists in the Tornado Gallery
Featuring exquisite glassworks, vibrant paintings, and intricate leather art, if it's made by one of Lubbock's most talented artists then it's probably on display at the Tornado Gallery. Take in the vibrant colors and elegant shapes of glass art made by Lee Ware of Unity in Glass, a studio that ships its wares around the world. The gallery also has originals and prints of paintings by celebrated artist Baron Batch, former football player for Texas Tech and the Pittsburg Steelers. There's much more to see at the Tornado Gallery, so make sure to give yourself plenty of time to get the most out of your visit.
---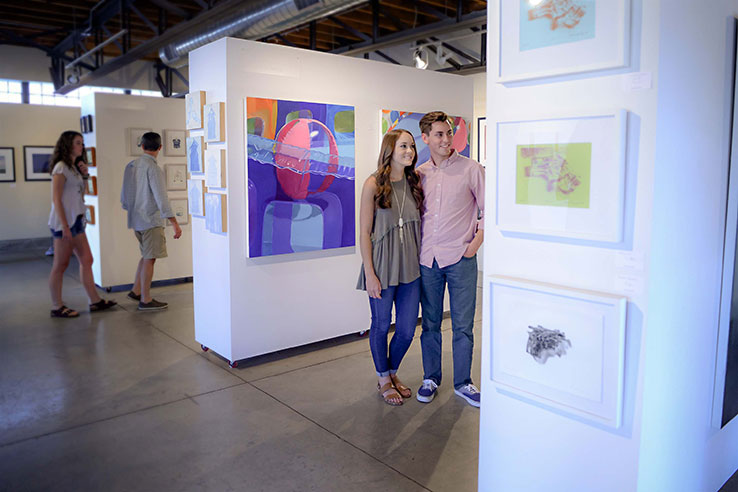 Visit the Heart of Lubbock's Cultural District
Lubbock's Cultural District is the epicenter of creativity in the "Hub City," and there are two spots that are at the heart of it all. Stroll through the four distinct galleries at the LHUCA, which showcase the works of local, national, and internationally known artists. Next, stop by the Charles Adams Studio Project (CASP), where you'll find the only print studio in West Texas, a metals studio and foundry, and the 5 & J Gallery that hosts 12 exhibits of local and visiting artists throughout the year.
Has all this world-class art inspired you to create your own? Both the LHUCA and CASP offer classes and workshops to help you hone your craft.
---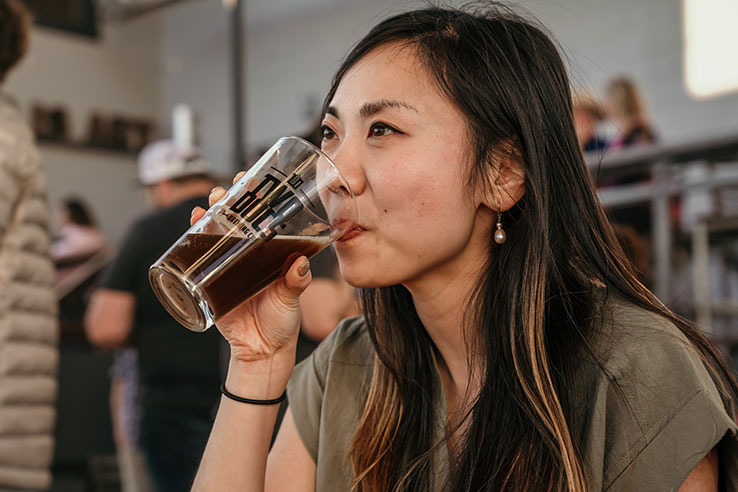 Taste Art as Craft Beer
A spirited IPA, a smooth and rich bock, and a hearty Irish stout aren't just styles of beer. At Two Docs Brewing Co., they're works of art. Started by two doctors, Two Docs Brewing celebrates Lubbock's creative and pioneering spirit with delicious brews. Easy-drinking light beers and more flavorful options pour from the taps at this brewery, including the refreshing Easy Blonde and the bold Buddy Hoppy IPA. Grab your beer of choice, play some lawn games or soak up the sun on the outdoor patio. On Friday and Saturday nights, you'll hear live music, another of Lubbock's signature art forms.
---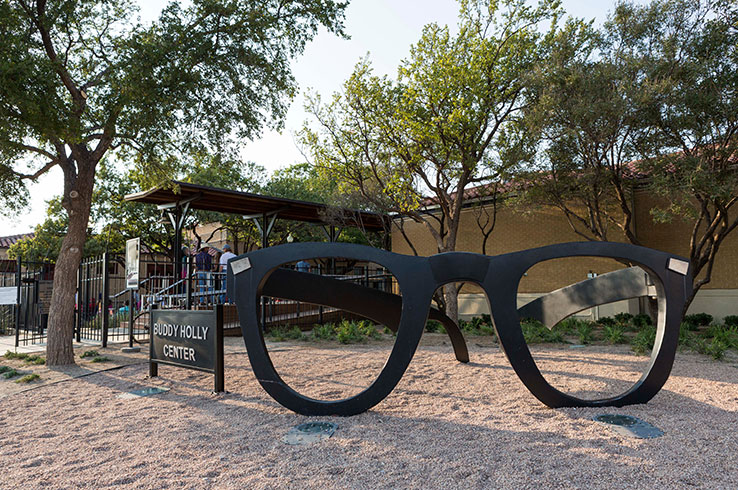 Admire Art at its Finest
The Buddy Holly Center houses an impressive array of memorabilia related to the life and times of Lubbock's favorite son. Yet the Center is also home to one of Lubbock's grandest fine art galleries, a 2,500-square-foot exhibit space that is a sanctuary of the contemporary visual arts. Like the seasons, the Buddy Holly Center's fine art exhibits rotate throughout the year, offering something new to see every time you return.
---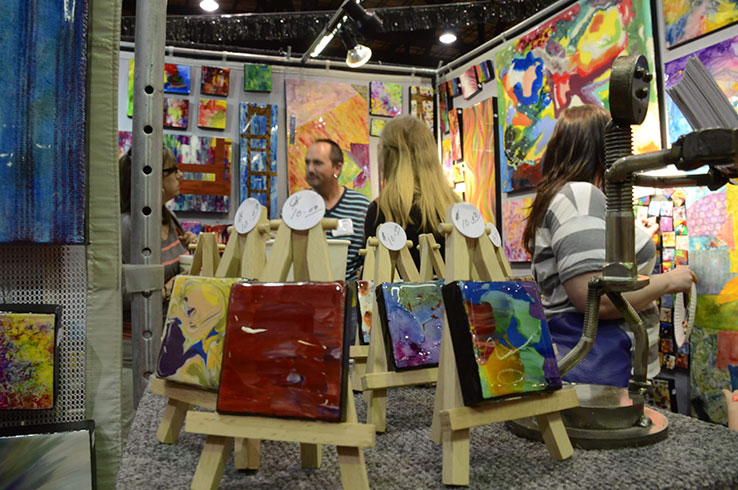 Celebrate Art at These Major Events
Art is almost everywhere you look in Lubbock, but you won't want to miss one of the city's annual arts events. The largest fine art celebration in West Texas, the Lubbock Arts Festival (April) is a visual and performing arts extravaganza. Browse (and even buy) paintings, drawings, pottery, jewelry, and other works by 150 artists from around the country, listen to live music, and watch dancers and actors perform.
For even more art, wine and food, sip and savor at the Wine & Clay Festival (June) hosted at Llano Estacado Winery. Finally, take part in a true Lubbock tradition and marvel at the works of artists from Texas at the Fall Arts & Crafts Festival (September).
To see which art events are coming up in Lubbock, check out this calendar.
---
Artists creating cutting-edge works, galleries displaying art from around the world, and one-of-a-kind events that celebrate the craft in all its mediums. All of this makes Lubbock a must visit for art lovers of all kinds. Discover the "Hub City" here.
About the Author: James Waterson is the head writer and content specialist for Tour Texas. When he isn't writing about the many great places in the state of Texas, he's planning his next epic adventure in the Lone Star State.
---
---