---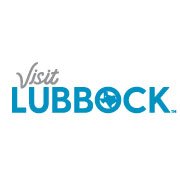 10 Reasons to Visit Lubbock That Will Surprise You
Home to world-renowned artists, iconic musicians, state-of-the-art theaters, award-winning wineries and breweries and a diverse selection of cuisine, Lubbock, Texas holds an unexpected find around every corner. Today, we celebrate the genesis of Lubbock's West Texas charm and way of life that is deeply rooted in the soil that grows 90 percent of all Texas wine grapes and nearly half of the nation's cotton. As you immerse yourself in the evolving culture of the "Hub City," what you uncover may surprise you.
---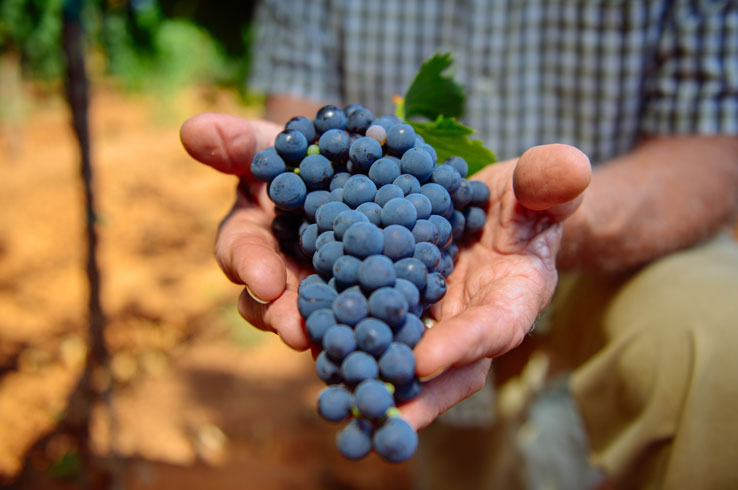 A Robust Wine Destination
The Texas High Plains AVA accounts for 90 percent of Texas wine grape production. Lubbock's collection of award-winning wineries and annual wine festivals poses the region as a premier destination for wine. West Texas pours an assortment of varietals for any palate. You can tour and taste their way through a plethora of local wineries such as Llano Estacado Winery, which is the second oldest winery in Texas; McPherson Cellars, founded by Kim McPherson in honor of his late father - and the father of Texas Wine - Doc McPherson; and English Newsom Cellars, which boasts a true vine-to-bottle experience. In early 2020, Burklee Hill Vineyards moved into the Historic Kress Building located downtown. This generational winery offers an expansive wine selection to pair with the in-house bistro featuring family recipes for lunch and dinner.
---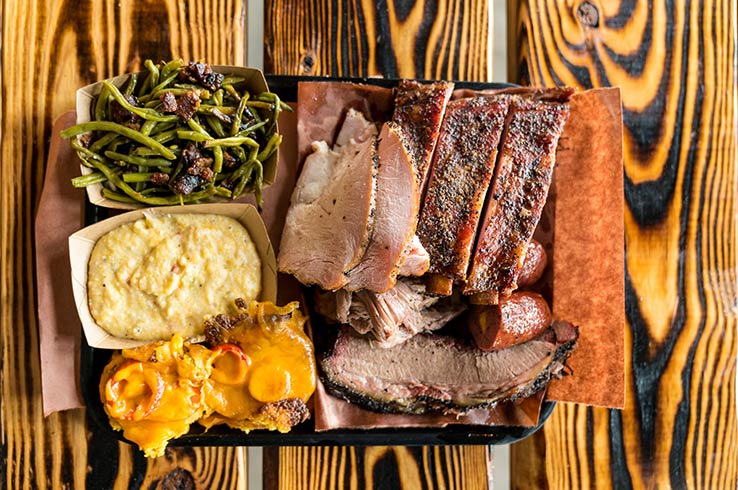 High Plains Cuisine
Not only does the "Hub City" showcase a prosperous wine scene, but the cultured West Texas cuisine is as expansive as it is rich. Experience a wide range of culinary art starting at Texas Monthly's No. 8 Best Barbecue Spot in Texas, Evie Mae's. Here, 700 pounds of meat is smoked nightly, preparing for the next day's sell-out by 2 p.m. Each side and dessert are also gluten-free, so make sure to sample each dish.
For a complete High Plains-inspired meal, make your reservations at The Nicolett, Lubbock's newest high-end restaurant owned by the world-trained Chef Finn Walter. Indulge in four courses featuring locally sourced ingredients prepared through a myriad of European techniques, to complete a meal worthy of five stars. There is truly no other experience like this in Lubbock. Enjoy your meal in the renovated modern dining room, outside in the courtyard, or under the string lights and succulents in the greenhouse.
Lubbock also offers a diverse selection of cultural eats from across the country and around the world, beginning with Latin tapas at La Diosa Cellars, which is known for the house Sangria, and Cocina de La Sirena, a hidden gem located in Cactus Alley. For a "Hub City" twist on a southern staple, visit Dirk's for a plate of tender fried chicken, fresh oysters, and traditional sides.
---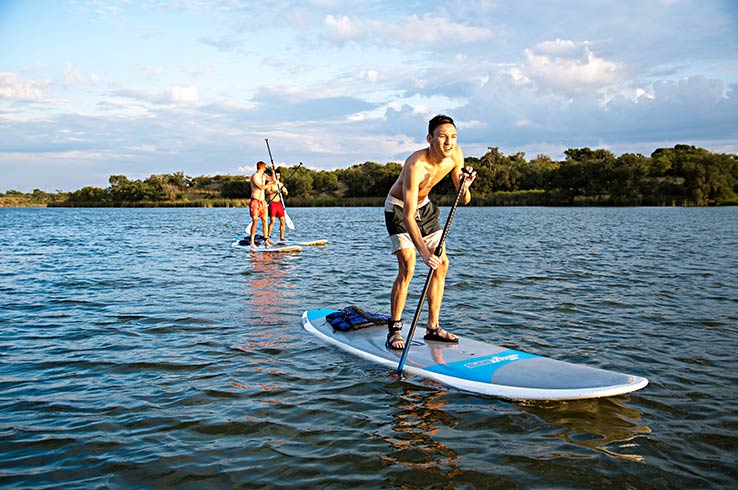 Wellness in the 806
Looking to stay fit and maintain wellness in the "Hub City?" Check out a few local spots to continue training, find your savasana, and savor Lubbock's favorite health foods. Download the MindBody mobile app to reserve their spot for Candlelight Yoga with Greg Foster at BODY By Indigenous. A perfect blend of calming and rejuvenating, practicing yoga as the sun sets on the West Texas horizon offers a feeling of bliss while pushing yourself to sweat. Afterward, treat yourself to a smoothie bowl down the road at Vitality Bowls.
For the outdoor adventurer, Dunbar Historic Lake highlights miles of mountain biking and hiking trails as well as standup paddleboarding with SUPLbk and the ideal fishing conditions for any experienced or first-time angler. Check out Mountain Hideaway for all your gear needs!
---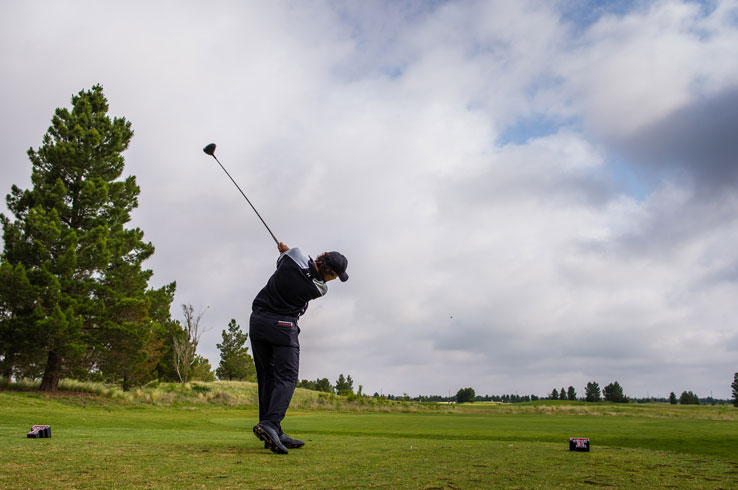 Tee Off at the Premier Golf Course: The Rawls Course at Texas Tech University
According to Golf Advisor, Texas Tech University boasts one of the top-rated public golf courses in the Lone Star State. Designed by famed course architect Tom Doak, the 18-hole, links-style course features unusually wide fairways and a challenging layout that will bring the best out of your game. For those seeking a more social environment, show off your swing at 4ORE! Golf, a driving range combined with a bar and restaurant where you can play games with friends while enjoying a few drinks.
---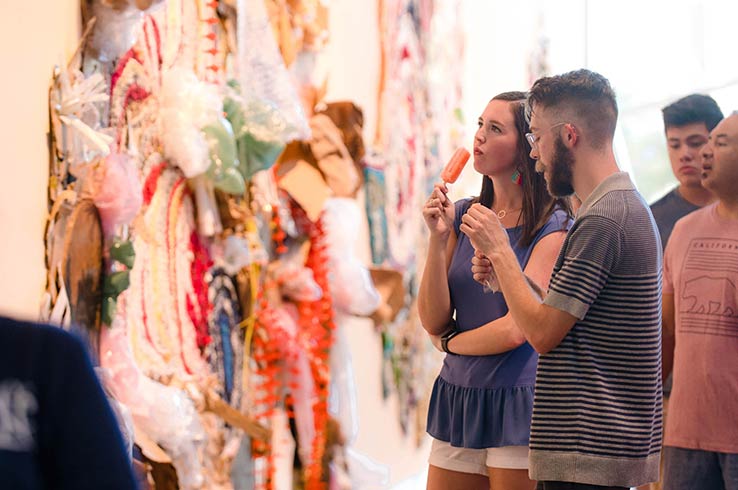 Where Art Comes to Life
Recognized as the first Cultural District designated by Texas, Lubbock celebrates the local art community. From world-class galleries like LHUCA to hands-on, walk-through studios like Charles Adams Studio Project, art lovers are welcome to peruse exhibits across the city. On the first Friday of every month, downtown Lubbock, from the Cultural District to the Depot District, is filled with thousands of locals and visitors alike walking the art trail. From food trucks, galleries, and live music, the First Friday Art Trail is the perfect way to see the local art.
On the Texas Tech University campus, the second-largest public art exhibit on a college campus showcases one of the Top 10 Public Art Collections in the Nation, recognized by Public Art Review magazine. See firsthand more than 100 pieces of art scattered throughout the campus. You can also view the tour on the new Art Cart or follow the tour by downloading the ArtTreck mobile app.
---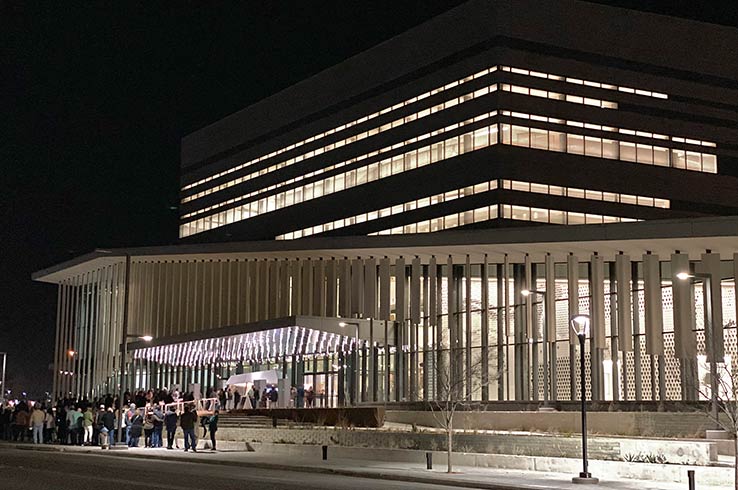 The Buddy Holly Hall of Performing Arts and Sciences
Deep in the Cultural District, the cornerstone of Lubbock's downtown revitalization efforts serves as the focal point of the city: The Buddy Holly Hall of Performing Arts and Sciences. After several years of envisioning a performing arts venue that would house acclaimed entertainment and revolutionary performances in a facility designed by world-renowned Diamond Schmitt Architects, this 220,000 square-foot campus features two theaters with an acoustic value of NC15, offering both renowned musicians, performers, and young, aspiring artists the opportunity to perform on stage in a world-class venue.
Today, Buddy Holly Hall continues the legacy of Buddy Holly by revolutionizing performing arts, entertainment, and education. The state-of-the-art campus features event space and a full-service bistro, Rave On, serviced by local partner, The United Family, and is home to Ballet Lubbock, Lubbock Independent School District, and Lubbock Symphony Orchestra.
---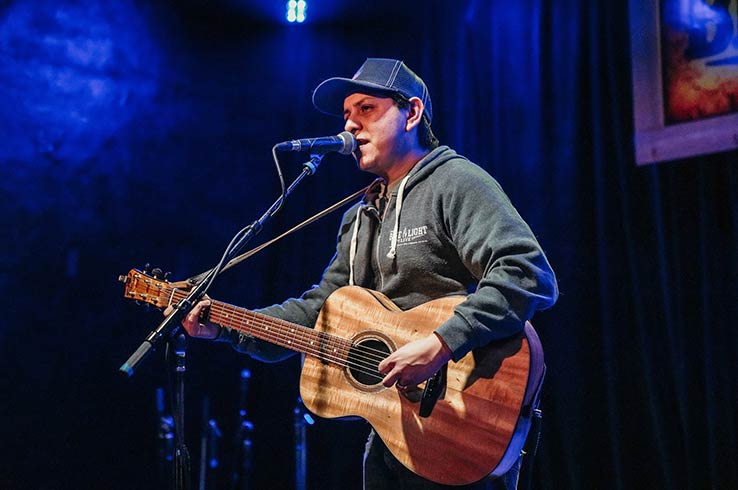 A Designated Music Friendly Community
With a complete lineup of local talent, Lubbock sets the stage for live music every night. In fact, the city holds the title of most live music venues per capita in the state. From The Blue Light Live, revered as the mecca for songwriters, to the Buddy Holly Center and McPherson Cellars patios every Thursday night in the summer, getting lost in the Depot District is easy to do for music lovers.
Whether it's a tribute show at the Cactus Theater, a mega performance at the United Supermarkets Arena where the likes of Garth Brooks, George Strait, Blake Shelton, and Paul McCartney have played, or an intimate acoustic performance at one of Lubbock's local favorite restaurants, the "Hub City" is rightfully known to be the music hub of Texas.
---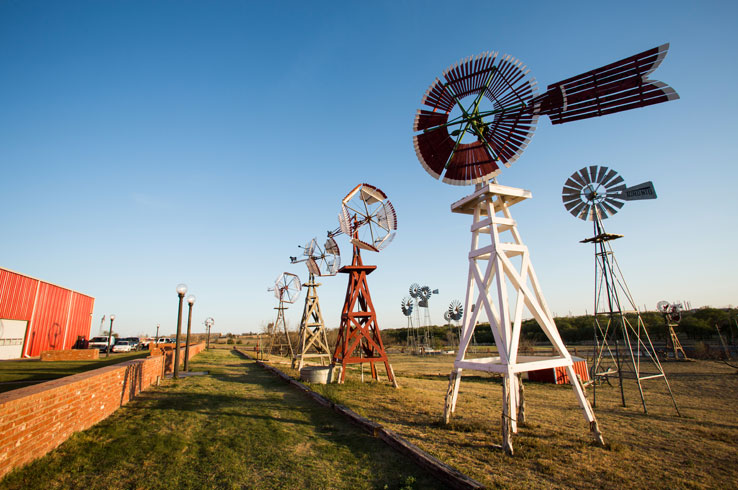 Experience the Charm and Grandeur of the Wild West
Lubbock honors its western heritage by offering the ultimate experience in cowboy culture. From two-stepping the night away at Charley B's and walking through the 19-acre historical park at the National Ranching Heritage Center to pursuing the American Windmill Museum - which is the largest windmill museum in the world - the "Hub City" allows you to step back in time and celebrate the western way of life at each museum across the city. Don't forget to get yourself a pair of custom boots and cowboy hat from local shops, like Flint Custom Hats and RC Custom Boots!
---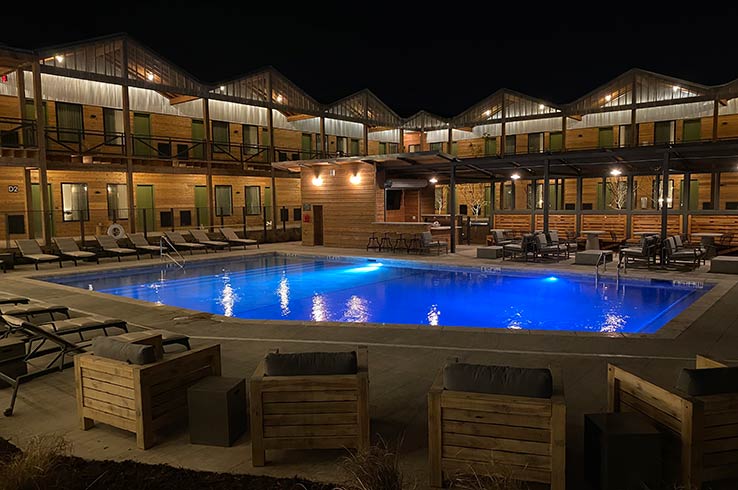 The Cotton Court Hotel
Lubbock's newest luxury boutique hotel, the Cotton Court Hotel, was thoughtfully designed to celebrate the city's cultural history, down to the smallest detail. As you check-in, take notice of the cotton exchange rates in the main lobby as well as the copper notes that bring in an industrial flare. Each room is outfitted with carpeting that showcases an aerial view of Lubbock's cotton fields, 100 percent cotton sheets and a mid-century-modern aesthetic strategically brought in through appliances and furniture that offers a feeling of coming home. Step back into history at the Cotton Court and pay tribute to the roots that planted the "Hub City."
---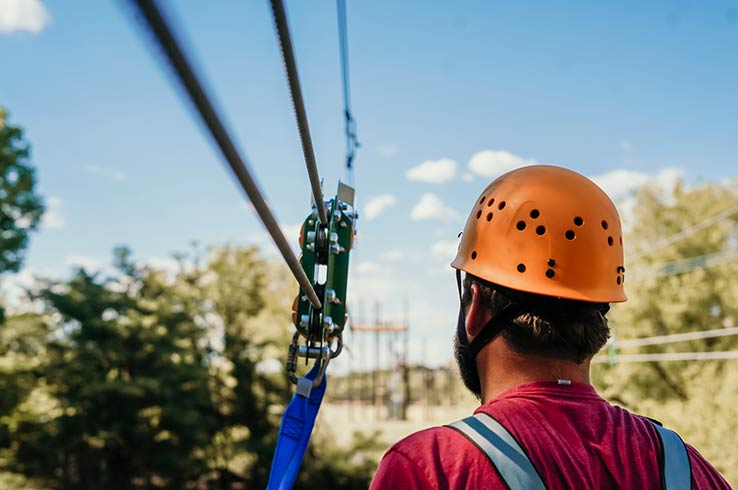 Family-Friendly Attractions
We would be remiss if we didn't highlight the long list of family-friendly attractions to show off while visiting. If you have a need for speed, spend an afternoon with the family at Adventure Park! From go-karts to the ropes course and zip line, this attraction is not for the faint of heart. They also have mini-golf and arcade games for those looking to do something a little more low-key.
We also recommend taking your family to MacKenzie Park, where the Prairie Dogs run free. Other notable attractions include Joyland Amusement Park and Raider's Axe Gallery and Entertainment.
---
Meet in the "Hub City"
When it comes to finding a stellar location for a meeting or event, planners have a variety of factors to consider. With world-class museums, award-winning wineries and breweries, short commute time, a thriving Cultural District, and more, the 806 offers meeting planners the ability to host a successful meeting any time of the year.
---
There are countless other reasons to visit Lubbock! With direct flights from Austin, Dallas, Denver, Las Vegas, Houston, and Phoenix, it couldn't be any easier to experience firsthand why you should #livelovelubbock.
Click here to learn more about why you should visit the "Hub City."
---
---