---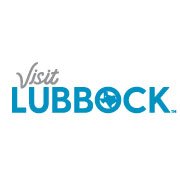 6 Ways to Celebrate Fall that You'll Only Find in Lubbock
By Ashley Donde
Autumn is a time of transition, and the advent of the season brings with it an array of new possibilities. This is especially true in Lubbock, where the cooler fall weather yields all sorts of new ways to enjoy the best of the "Hub City." Get lost in a mysterious corn maze, relax with a glass of world-class wine or local craft beer on an outdoor patio, and admire a stunning West Texas sunset before watching a film at a drive-in theater. In a place that does things a little bit differently, find out how you can spend a memorable fall day in Lubbock.
---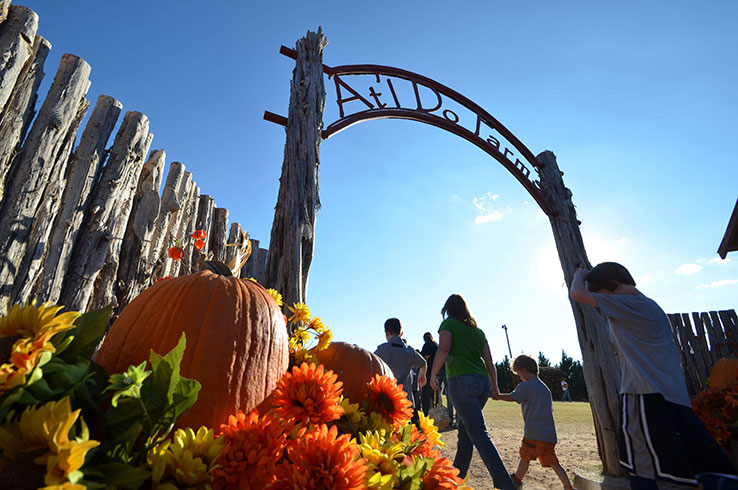 Explore the Corn Maze
Prepare to be a-Mazed. At'l Do Farms is home to a unique corn maze that pays homage to Lubbock and West Texas. From the word "Lubbock" seen from above in massive letters, to the Texas Tech "double T," musical notes, wind turbines, and more, you'll have a blast winding your way through this truly Texan maze. There's also a fairy tale trail that offers an easier path for little ones.
If that's not enough corn for you, try your hand at the corn cannon. Show off your aim as you launch corn at one of several targets in an open field. Then hop on the hayride for a trip out to the pumpkin patch or take an evening ride to Pumpkin Hollow where you'll see creatively carved illuminated pumpkins. Make sure to visit the barnyard, where you'll find all sorts of farm animals to say "howdy" to. The Maze experience at At'l Do Farms runs until Nov. 9, so don't miss out.
---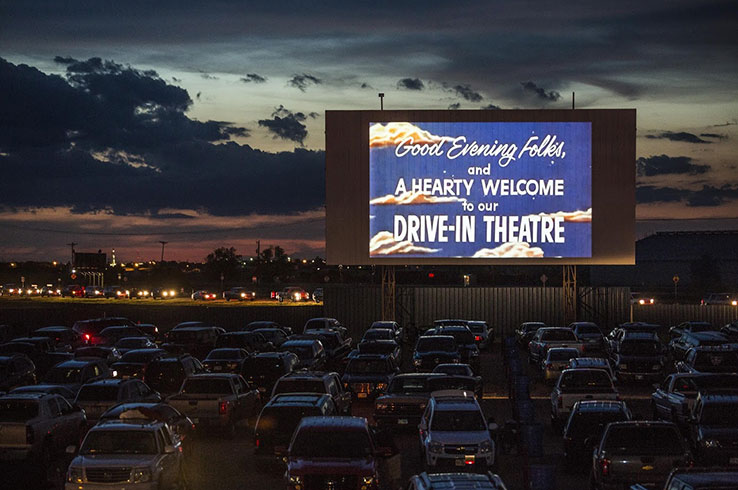 Visit Stars & Stripes Drive-In Theater
Family movie night is about to get a lot more fun. Celebrate the classic American tradition of the drive-in movie with family and friends at Stars & Stripes Drive-In Theater this fall. Come early to get yourself set up with food and drinks while the kiddos let loose on the playground. Once showtime rolls around, watch the film from the comfort of your car, or set up chairs and blankets outside if you want some of that fresh fall air. The theater screens the latest and greatest Hollywood films Friday through Sunday. With three massive screens each showing different movies, you'll have plenty of options to choose from.
---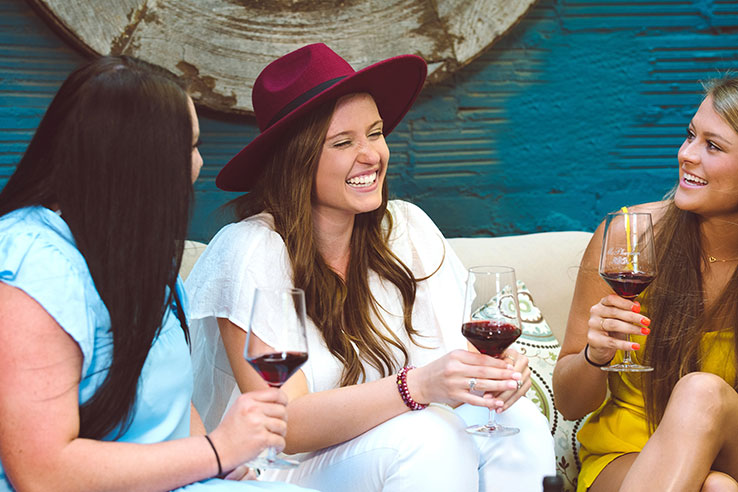 Taste Lubbock's Craft
The "Hub City's" cool autumn nights set the perfect stage for one of Lubbock's best things to do: wine tasting. Savor a fine red or white on the outdoor patio of one of several top-class wineries, including Llano Estacado Winery. Known as the largest winery in Texas, Llano Estacado specializes in complex and earthy reds and aromatic whites best enjoyed out in the fresh air. Meanwhile, McPherson Cellars' patio is an artistic oasis in the heart of Lubbock's bustling Depot District. Although any time is great for a visit, you won't want to miss out on Patio Nights. Sample McPherson's world-class wines via $5 pours and savor food truck fare, live music, and a laid-back vibe every Thursday evening.
For a romantic evening, head to English Newsom Cellars. Whet your palette with your choice of a wide range of wines that showcase the very best of the High Plains AVA, from an albarino and a cabernet sauvignon to a malbec and a tempranillo. Delight in it all on the patio as you revel in autumn's brisk embrace. Finally, treat yourself to enticing flatbreads, paninis, and local wines when you make a trip out to Burklee Hill Vineyards in Levelland. Take your food and drink of choice out to the large back patio, the perfect spot for a delightful afternoon of sipping and savoring.
Are you more of a craft beer enthusiast? Fill your pint glass with locally made brews at Two Docs Brewing. Boasting a hazy and a traditional American IPA, as well other year-round and seasonal beers, Two Docs has something for everyone. Fill your glass and find a seat on the sprawling outdoor patio, where a food truck routinely sets up shop. Hanging out with the locals here makes for a fantastic fall evening in Lubbock.
---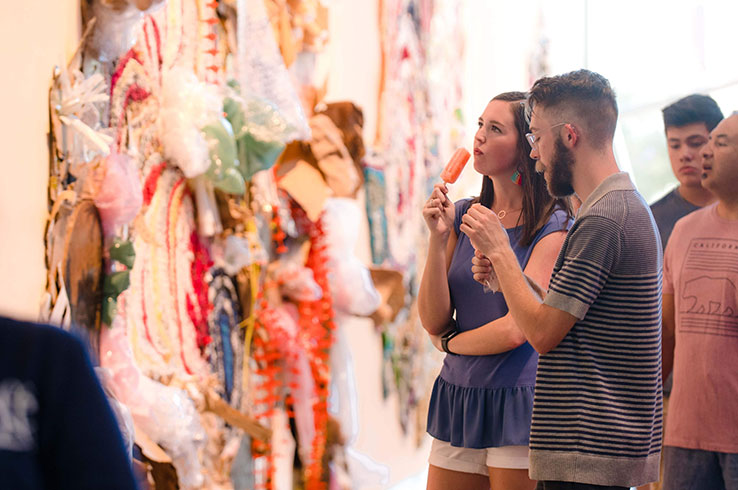 Discover Lubbock's Arts Scene
Hop on a charming trolley or stroll hand-in-hand with your date as you explore an array of stunning art during First Friday Art Trail in downtown Lubbock's cultural district. Held on the first Friday of the month, rain or shine, the art trail gives you the chance to meet artists and admire hundreds of incredible pieces housed in the "Hub City's" independent galleries. Satisfy your cravings at some of the finest food trucks in Lubbock, listen to live music, and enjoy the lively street-festival vibe as you wander from one gallery to the next.
No matter when you're here, Texas Tech University's extraordinary public art collection of more than 100 works is a must see. Download this walking tour brochure and discover the stories behind each impressive creation.
---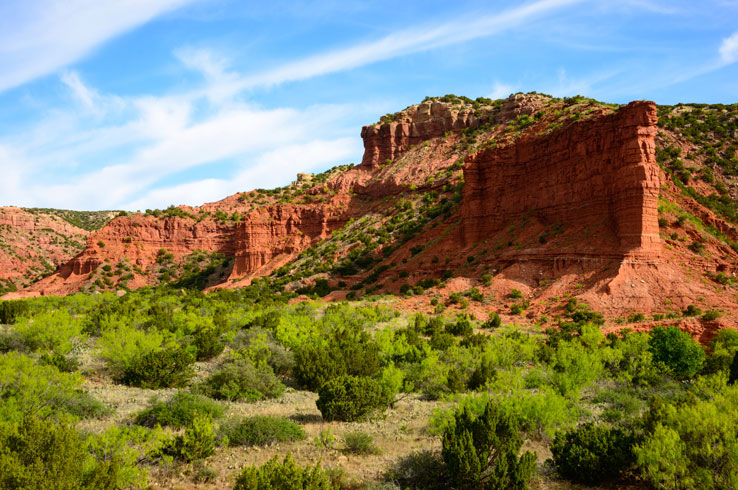 Hike Caprock Canyon
Revel in the beauty of fall by spending time in the great outdoors at Caprock Canyon State Park, featuring miles of rugged terrain for you to explore. Admire the vibrant reds and oranges of the colorful canyons and bluffs as you traverse 90 miles of hiking and mountain biking trails. From bat colonies to bison herds, there's no shortage of wildlife, including plenty of opportunities for fishing along the 120 acres of Lake Theo. Set up a picnic along the lakeshore and cast your line for a peaceful afternoon outdoors.
---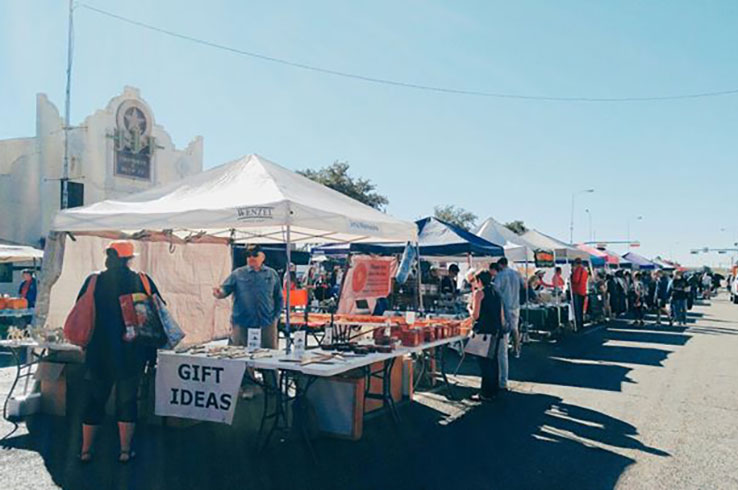 Enjoy Lubbock's Fall Harvest
The arrival of autumn affords many reasons to celebrate beyond a break from Texas' summer swelter. Get a taste of the local harvest as you stroll through the Lubbock Downtown Farmers Market on Saturday mornings from June through mid-October. The market is your one-stop shops for all things Lubbock, where you'll find farm-fresh produce, handmade jewelry, beer, jams, salsas, coffee, meats, and so much more. Hungry? Get something tasty from one of the on-site food trucks.
Of course, what is fall without football? Instead of sitting at home, catch the action live at Jones AT&T Stadium, where you can cheer on the Red Raiders with 60,000 of the best fans in the world.
---
From wine tasting to exploring art and nature, Lubbock is the place to be this fall. Plan your visit to the "Hub City" here.
About the Author: Ashley Donde is a freelance writer who loves adventure. Her family of four can often be found exploring the great outdoors, touring museums, or enjoying a local festival.
---
---