---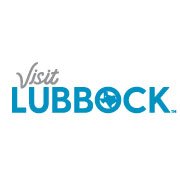 3 Chefs Who Are Reshaping Lubbock's Culinary Scene
From tried-and-true Tex-Mex staples to perfectly hand-battered chicken fried steaks smothered in gravy, traditional Texas fare is as hearty as it is delicious. These are the kinds of dishes you'd expect to find in abundance in Lubbock, yet this West Texas town's menu is much broader than that. These days, seasoned chefs are creating innovative cuisine using the freshest—and often locally sourced—ingredients, all the while redefining what it means to eat like a Texan in the "Hub City."
To get an idea of what's cooking in the "Hub City," we sat down with three local tastemakers, experts in their own right, who have developed their palates in kitchens across the country and returned to Lubbock to redefine the local dining culture.
---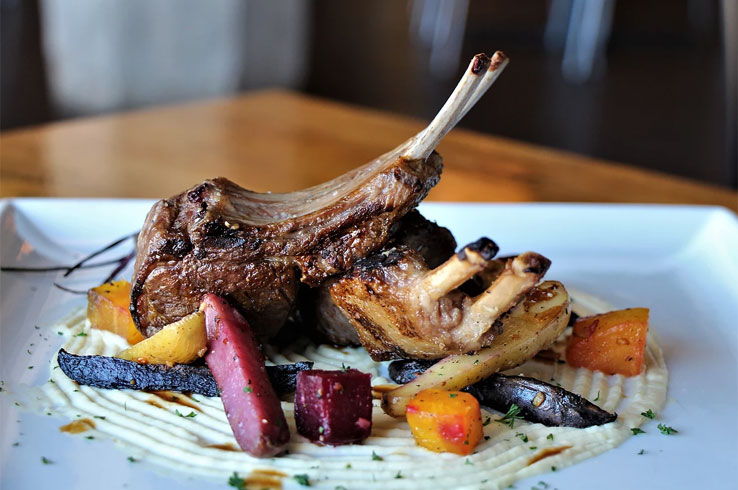 Cameron West
Chef-Owner of The West Table Kitchen & Bar
A Lubbock native and Texas Tech University graduate, chef-owner Cameron West honed his craft in restaurants across the country before returning to Lubbock to open The West Table Kitchen & Bar with his wife Rachel.
Since opening its doors, The West Table has become a go-to for food lovers. Central to its success is West's emphasis on serving the highest quality ingredients in daily-evolving dishes. While each menu features flavor profiles from around the world, the produce used is a little closer to home. During Lubbock's peak growing season, the restaurant sources as much as 80 percent of its produce from local farms. "With vegetables being cut that morning, you can taste the care the farmers put into their work," West said.
True to its West Texas roots, braised beef short ribs, pan-seared ribeye, and beef tenderloin make regular appearances on the menu. But another West Table standout is the seafood. From Blue Point oysters to seared mahi-mahi and grilled ocean trout, West sources his fish straight from the Atlantic. "The fact that I can bring fish right out of the water and straight to Lubbock is what really sets us apart," West said.
For West, opening a downtown restaurant is about more than just the incredible food.
"I would see people go back and help revitalize cities around the country," he said. "I always wanted to have my own shop and help change things here. There were one or two high-end restaurants at the time, but nothing chef driven. That's what we're trying to do; have the chef have more of a say in what the restaurant does."
Part of this endeavor has included making The West Table a cultural destination in its own right, featuring the talents of local artists and musicians, and participating in Lubbock's First Friday Art Trail. "(Lubbock's) food, culture, music, and agriculture have a symbiotic relationship," West said. "We try to celebrate the things we have, what makes us different, and what we have to offer."
Photo Credit: The West Table
---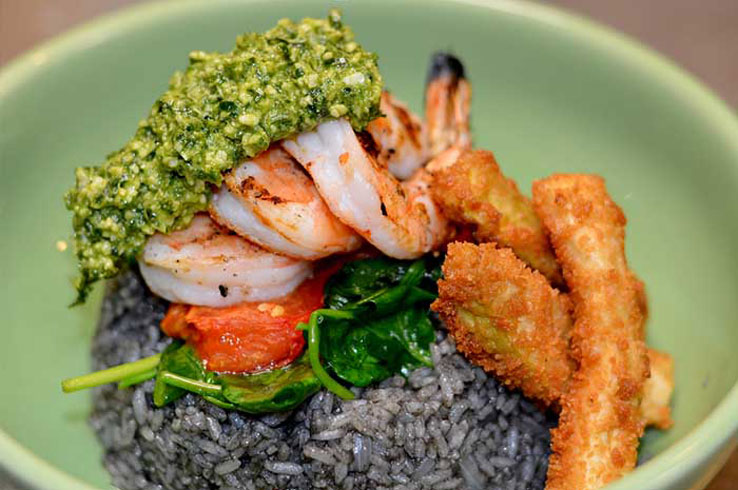 Jessica Fultz
Chef and Part Owner of Cocina de La Sirena
Tucked away in Cactus Alley Courtyard is some of the best Latin-inspired cuisine in Lubbock, and it's all the brainchild of head chef Jessica Fultz. With a seasonally rotating menu featuring tapas, salads, stacked enchiladas and a large selection of tequilas and smoky mezcals, dining at Cocina de La Sirena is a sensory experience. "My food is made with a lot of attention to details," Fultz said. "Fresh and organic ingredients, bold flavors and beautiful plates."
Her love of food began at home with her mother. "She always cooked healthy, organic foods when we were growing up and that's reflected in my style of food today." After graduating from California Culinary Academy, she discovered Latin cooking during a stint in Santa Fe. "I started out bussing tables and moved my way up. Then I kind of fell in love with food," she said.
When the opportunity to open La Sirena came around, Fultz jumped at the chance. Like Cameron West, she sources many of her ingredients, including microgreens and heirloom tomatoes, from local farmers during Lubbock's harvest season.
While seafood dishes sourced from a co-op of Alaskan fishing families feature prominently on the menu, her favorite dish is the tenderloin filet, seasoned with coriander compound butter and served with a green chile relleno and pinto beans. "We put a lot of care into every single thing," Fultz said. "From the minute you walk into the door, we want you to have an amazing experience."
Photo Credit: Cocina de La Sirena
---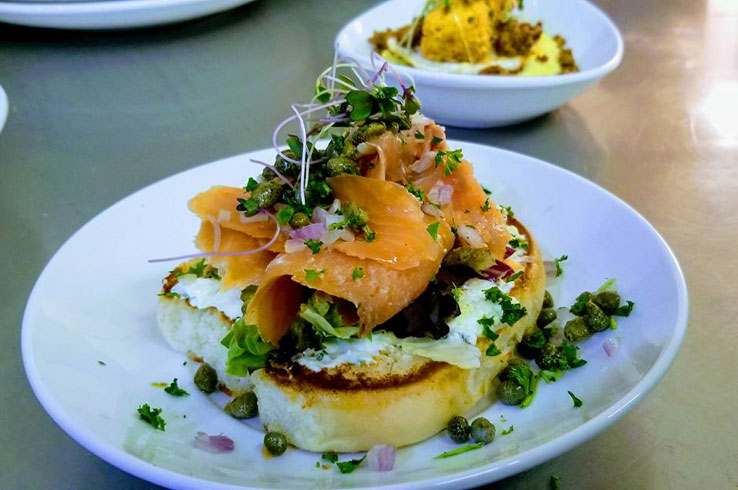 Antonio Pina
Owner and Chef of Farm to Fork Gastro Kitchen
Growing up on a farm in South Texas among orange and grapefruit trees, Antonio Pina and his family ate what they raised at home. "If you went to any of my relatives' houses, we would always hang out in the kitchen. Food was the center point of growing up for us," Pina said.
His passion took him to the kitchen of major hotels in McAllen where he made meals for touring musicians. It was while working as a hotel chef that Antonio Pina had an epiphany. "I looked at myself in the mirror and I asked myself, 'are you going to do this for the rest of your life? Or are going to do what you want to do?'"
This defining moment eventually gave birth to the Farm to Fork Gastro Truck. "I try do things that people will enjoy and give them a different experience they won't find anywhere else," said Pina. Specializing in elegant comfort food with a twist, there's always something interesting on the menu, from duck empanadas to fried alligator tacos with an Asian twist.
"On the truck, we do something different every day," he said. "We always have fresh seasonal seafood, which is hard to find in an area like this." Of note is the red snapper and the Argentinian wild-caught shrimp, which Pina pairs with flavorful grits.
Much of the produce Pina serves is locally grown, he said, particularly the microgreens, radishes, and carrots. When they're in season, he also sources peaches from Noble Farms, as well as sorghum and wild boar from Dimmit. "We are part of the Go Texan program, so if I don't source it from Lubbock it'll be as much from Texas as possible."
When he launched the Farm to Fork food truck, Pina wanted to push the envelope and offer something different. The response has been positive, with his customers more than willing to try the many creative dishes that are on the menu. "What I love is that they really enjoy what we're doing. I do it for them so they can come in and experience a great meal," he said.
And patrons truly do enjoy it, with the truck selling out most days and with Pina's brick-and-mortar location, Farm to Fork Gastro Kitchen, recently opening.
As part of Lubbock's emerging culinary scene, Pina noted the change he's seen even in the last few years. "There are a few people doing what I'm doing but in a different direction," he said. "We aren't corporate cookie-cutter chefs. It's our passion. We push each other, and we push the envelope."
Photo Credit: Farm to Fork Gastro Kitchen
---
About the Author: James Waterson is the head writer and content specialist for Tour Texas. When he isn't writing about the many great places in the state of Texas, he's planning his next epic adventure in the Lone Star State.
---
---