---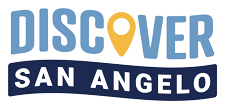 7 Ways to Have the Best Weekend Getaway in San Angelo
By Ashley Donde
When you need to get away for the weekend, find your way to San Angelo, a place that balances West Texas charm with its own kind of cosmopolitan allure. Start your days at a one-of-a-kind bed and breakfast, take a walk on the wild side of local history, treat yourself to delicious food, and boogie the night away in an old-fashioned dance hall. All this is just a taste of what you can do on a weekend getaway in San Angelo. Read on to find out more, then experience it all for yourself.
Check out these other 5 Amazing Things You Can Do in San Angelo, including exploring 50 miles of trails at San Angelo State Park, strolling the Concho River Walk, and stepping back in time at Fort Concho.
---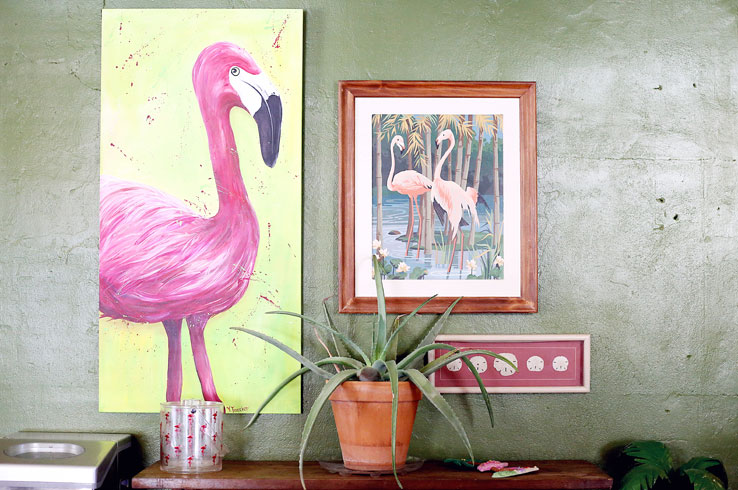 Stay Somewhere Unique
Weekend getaways are just as much about where you stay as they are what you do, so why not stay somewhere remarkable? The Inn at the Arts Center offers one-of-a-kind rooms, each with their own distinct flair. Take your pick from suites that would appear right at home in the American Southwest or the French countryside or stay in the Artist's Loft Room situated within two silos. Be here on the first Saturday of each month to catch artists, musicians, and kids' activities at the Old Chicken Farm Art Center.
It's oceans of fun at Flamingo Flatts—walking distance from downtown. Located in a beautiful brick building constructed in 1908, the rooms make quite a splash with their vintage beach themes, like "The Mermaid," and "Sand and Surf." Each suite is equipped with modern amenities and furnished to provide a cozy, homey feeling. Hang your hat here and you'll be near some of San Angelo's must-see attractions, including Fort Concho, the San Angelo Museum of Fine Arts, and the Concho River Walk.
Not far away, you'll find the Old Central Firehouse Bed & Brew. Situated in a 1920's fire station, this cozy adults-only getaway offers spacious rooms with king beds, light breakfast options, and happy hour every day.
Photo Credit: Flamingo Flatts
---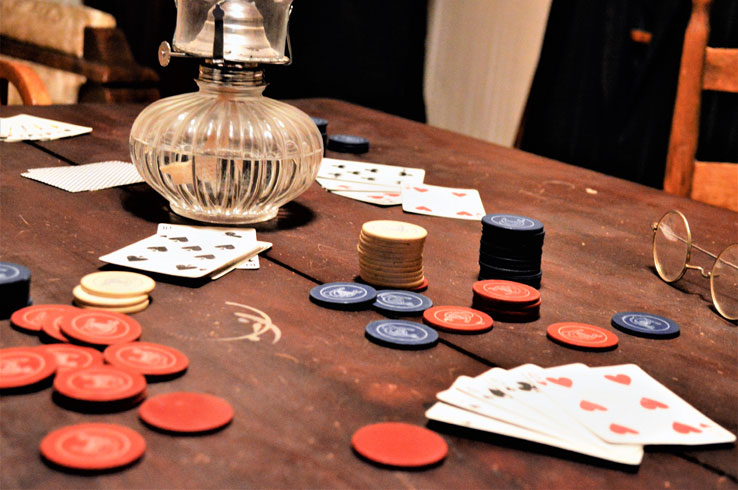 Visit Miss Hattie's Bordello Museum
As we all know, history isn't always prim and proper. Discover one of San Angelo's more salacious tales at Miss Hattie's Bordello Museum. Learn the story of Miss Hattie and the colorful characters that both worked at and frequented her bordello, which opened in 1902 and operated until 1952, when it was shut down by the Texas Rangers. The building—constructed in 1896—still has its original ceiling and floors, and the bedframes throughout the museum are also original.
Once you've explored the museum, grab a bite to eat at Miss Hattie's Restaurant and Cathouse Lounge. Located next door to the museum, the eatery is owned by San Angelo's first female mayor. The menu pays homage to the bordello, with dining categories like "Hattie's Girls Favorites," and "The Enlisted Man's Diet," and includes decadent seafood and steak options.
---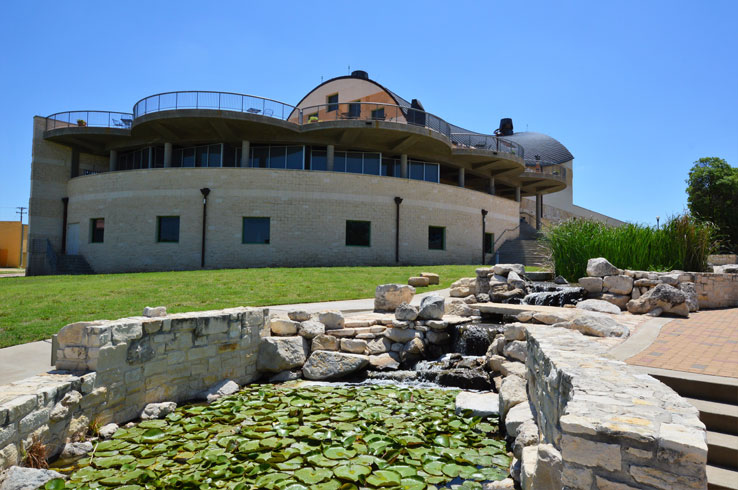 Admire Art by Texas Artists
Feast your eyes on art of all mediums at the San Angelo Museum of Fine Arts. The building itself is a work of art, with a distinctive roof that many have compared to the look of a covered wagon. Explore the museum's permanent collection, which includes ceramics, Spanish colonial art from the 18th century, glassworks, and sculptures among the more than 650 works. Stop for a second and feel some Texas pride, as many of these pieces were created by artists from the Lone Star State.
---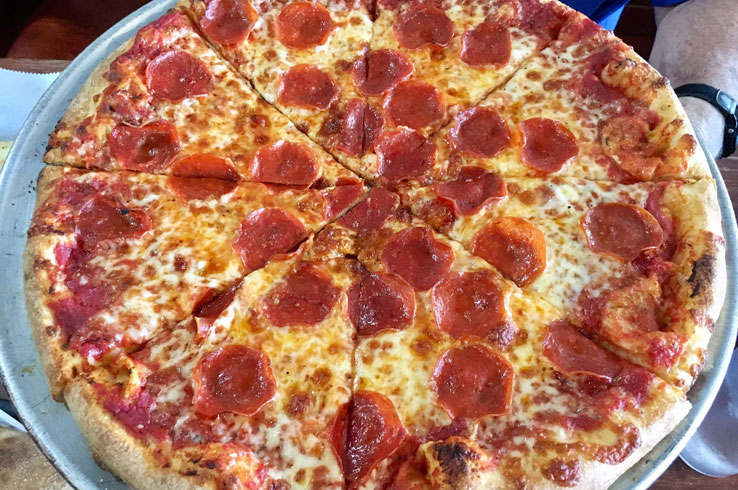 Eat Like a King (or Queen)
There's no shortage of delicious dining in San Angelo, and tasting your way through town would take you all weekend. Start at Stango's Coffee Shop, where the vintage pinball machines, arcade games, and a working jukebox will take you back in time. Order an authentic slice of New-York-style pizza (and a handcrafted float for dessert) while the jukebox plays your favorite classic tune.
Take a bite out of the menu crafted by Hell's Kitchen runner-up, Virginia Dalbeck, at Cork and Pig Tavern. They're known for their decadent wood-grilled entrees, like the roasted pork chop, as well as their famous wood-fired pizzas. Don't miss their outstanding weekend brunch, which includes a tasty take on chicken and waffles.
If your taste buds crave Italian, family-owned Napoli's Italian should hit the spot. Have a forkful of cannelloni, generously stuffed with ricotta, spinach, beef, and mozzarella, or try the tender eggplant Parmigiana, served up hot and fresh. Known for their authentic southern Italian creations, they've got plenty of savory selections.
From American and Asian to steakhouses and wine bars, there are many other places to dine in San Angelo. Don't forget your appetite.
---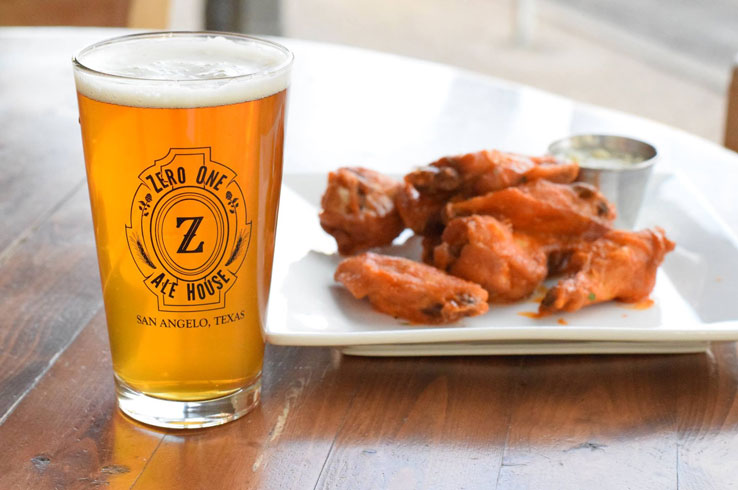 Savor Locally Made Craft Beer & Wine
San Angelo's beer and wine scene is buzzing. Whether you want a brewery tour or a taste of local beer, Zero One Ale House has you covered. Not only do they brew their own craft creations on a rotating basis, they have a full menu of food, ranging from fish and chips to a juicy New York strip. SoCo Taphouse has a wide variety of craft beer that will definitely have something for every kind of beer lover. More than 20 taps, bottled, and canned brews from local and regional breweries are available here. You can also bring your own growler in for a fill up.
If your visual aesthetic is as sophisticated as your palate, head to Raw 1899. Located in a century-old rock-and-brick building with the original tin ceilings, this bar-meets-art gallery is as classy as it gets. Peruse the art (all for sale) while you sip a glass of wine or sit and chat by a fire on the outdoor patio. Art aficionados will swoon for the crisp elegance of The Black Swan Art Gallery and Wine Bar. Gorgeous works of art decorate the walls, and a robust selection of beer, wine, and meat and cheese plates will have you lingering into the evening, perhaps serenaded by a local band.
Photo Credit: Zero One Ale House
---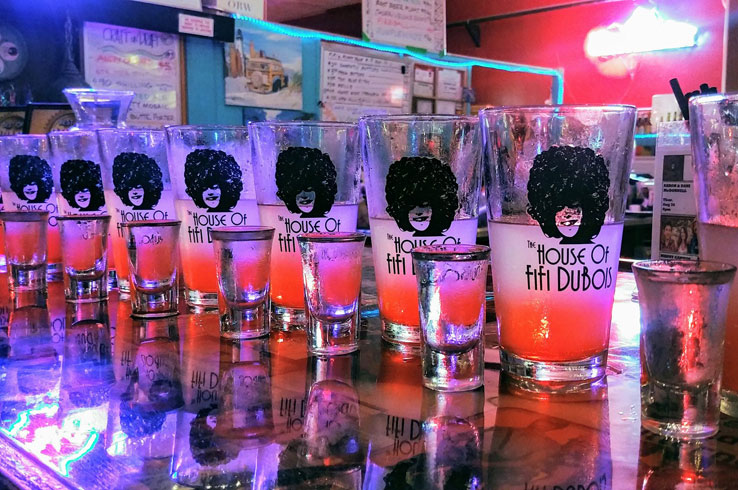 Experience the Nightlife
What's a weekend without a night (or two) out? Get your groove on at The House of FiFi Du Bois, located in historic downtown San Angelo. It's a retro nightlife paradise complete with an Airstream parked inside the lounge area. Yes, you read that right. The seat-only vintage Airstream is available for rent for the evening to guests, so feel free to sit down and put your feet up when you're taking a break from the dance floor. The lounge hosts performers from all over Texas, including past performances by George Straight's band, Ace in the Hole; country and blues singer Lee Roy Parnell; and Dawn and Hawkes, contestants from The Voice.
Celebrate the end of prohibition every day at 19 Thirty-Three Bar. The casual, yet sophisticated sports bar has a generous daily happy hour (2 p.m. – 7 p.m.) and is known for its creative takes on whiskey drinks. Blaine's Pub is practically a San Angelo legend, and the go-to bar for live Texas country music and good ol' fashioned drinks. Since its founding in 1997, the pub has hosted dozens of well-known artists like Josh Abbott, Pat Green, and Johnny Bush.
With so many places to check out, no two nights in San Angelo are the same. Check out the other nightlife spots here.
---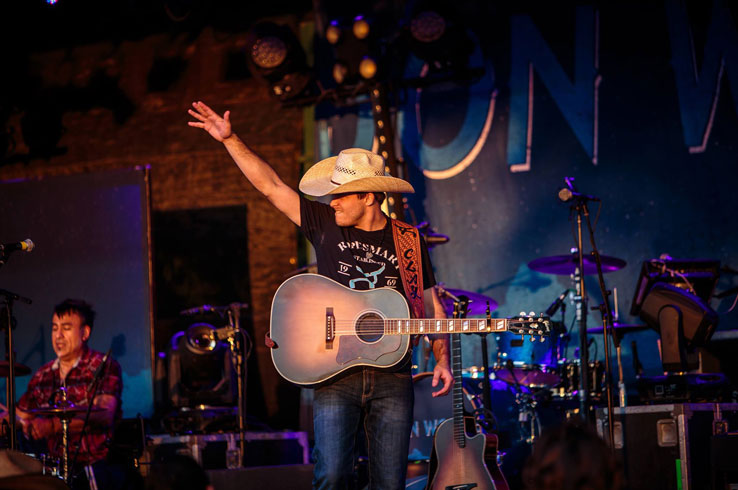 Dance Like a Cowboy
Put on your cowboy hat, pull on your boots, and get ready to two-step the night away at San Angelo's own The Concho Palace. An authentic Western dance hall and saloon, the venue showcases some of the best Country artists in the Concho Valley and beyond. Step and swing across the spacious wooden dance floor in front of the stage, then mosey on over to the bar for a drink. Some performances are ticketed, and you can even reserve your own table if you'd like to know you have somewhere to relax. Walk through the front door of The Concho Palace and you'll let loose and have a good time before you know it. Yee haw!
Photo Credit: The Concho Palace
---
A visit to San Angelo means experiencing some of the best of Texas art, culture, and history. There is no average day when you're exploring everything the city has to offer, which is the perfect reason to visit more than once. Discover how you can make the most of your San Angelo experience here.
About the Author: Ashley Donde is a freelance writer who loves adventure. Her family of four can often be found exploring the great outdoors, touring museums, or enjoying a local festival.
---
---