---
7 of the Best Ways to Enjoy a Weekend Getaway in Sonora
Sloping hills and limestone bluffs mingle with oak and juniper trees, underground caverns full of shining crystals, and a history like no other. Welcome to Sonora, a charming town nestled at the meeting point of the Hill Country and the deserts of West Texas. Located less than 140 miles west of San Antonio, Sonora is an inviting destination with one-of-a-kind experiences that make for an amazing weekend getaway. Read on to plan a vacation of your own to Sonora.
---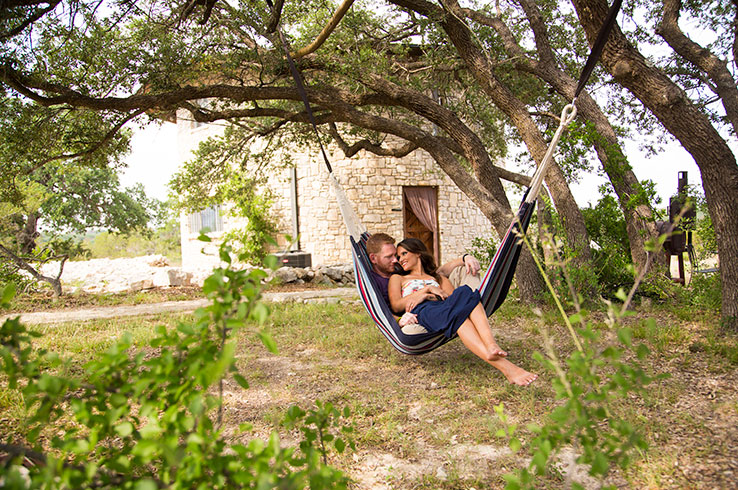 Unwind in the Beauty of West Texas
Revel in a breathtaking view of sweeping grasslands and valleys from the shade of old oak trees. Breathe in the freshest air as you meander along scenic nature trails. Admire all the celestial wonders of the night sky from the patio of your very own cabin. When you need to truly get away, find yourself at the X Bar Ranch Nature Retreat. Located just over 20 miles from Sonora, the X Bar Ranch affords a true escape to nature.
If you've always wanted that "glamping" experience, stay in one of the ranch's private cabins that comes with your very own private bathroom with a shower. For a truly elevated getaway, hang your hat in the Round House. Crafted from native stone and cedar, the round house is a two-story escape with a full kitchen and a barbecue grill on the patio. Wake up early to enjoy a magnificent look at pastures and savannahs from the east side of the house, which is made up entirely of glass.
For all there is to see and do at the X Bar Ranch, it's not the only place you can stay in Sonora. The JL Bar Ranch, Resort & Spa is a 13,000-acre retreat home to luxurious accommodations, a spa, its own airport, and year-round hunting. Looking to stay in town? Book a few nights at one of the several hotels near the downtown area to be just a stone's throw away from everything else Sonora has to offer.
Photo Credit: X Bar Ranch Nature Retreat
---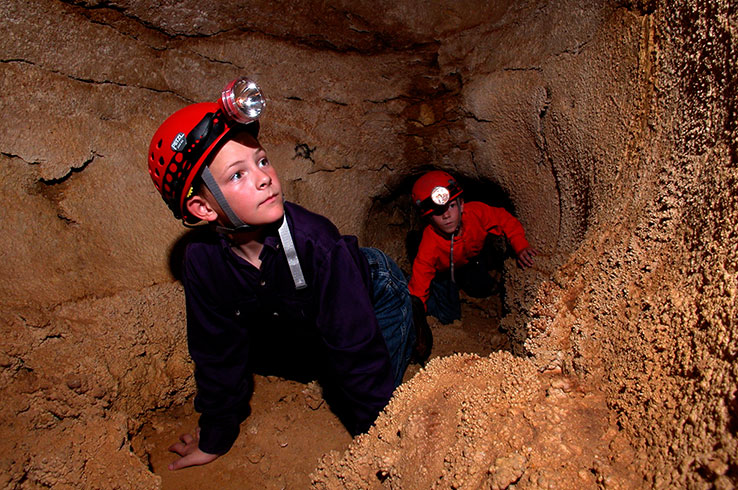 Discover the Caverns of Sonora
Nestled deep below Sonora's striking scenery is one of Texas' most spectacular natural wonders: the Caverns of Sonora. Descend into the caverns' depths and you'll be in a subterranean wonderland, where a stunning array of shimmering crystals illuminate every room. There are a few ways to experience the caverns for yourself, starting with the guided nearly two-hour Crystal Palace Tour.
If you're up for an adventure, check out the Discovery Challenge Tour. Follow an experienced caver on off-trail pathways and rappel 50 feet into Devil's Pit on this four-hour journey to untouched parts of the cavern. There's even a Photography Tour, an unhurried trip through the cavern that gives you plenty of time to get the perfect shot.
Not only are there an endless number of things to see, the temperature is always a comfortable 72 degrees. Whether you're here to admire the crystal formations or to beat the heat, you'll have an unforgettable adventure.
Photo Credit: Caverns of Sonora
---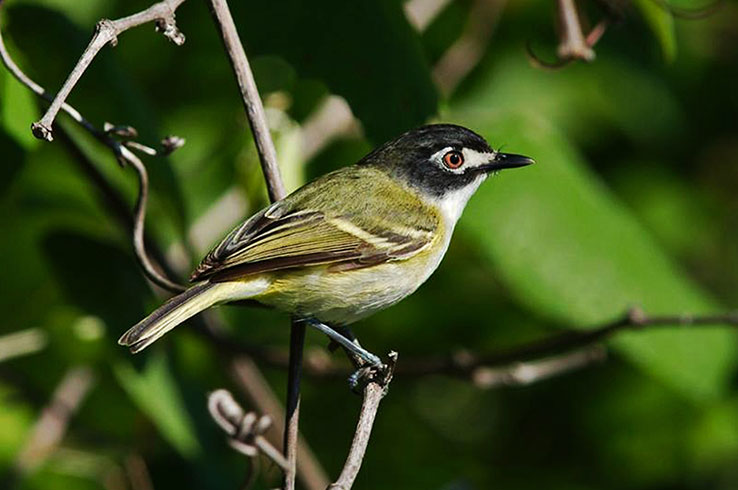 Escape to Nature
Watch as hummingbirds buzz around cactus flowers, visit a Native American campsite, and soak up the sun as you admire the native flora and fauna at the Eaton Hill Nature Center & Preserve. A 37-acre showcase of the natural beauty of both the Hill Country and the Chihuahuan Desert, the nature center is a natural oasis with some of the best bird and wildlife watching around. Explore two miles of hiking trails past rocky outcrops, oak trees, and more. Stop by the bird blinds and water features along the way and stick around long enough to see a vibrant West Texas sunset over Sonora.
Photo Credit: Eaton Hill Nature Center
---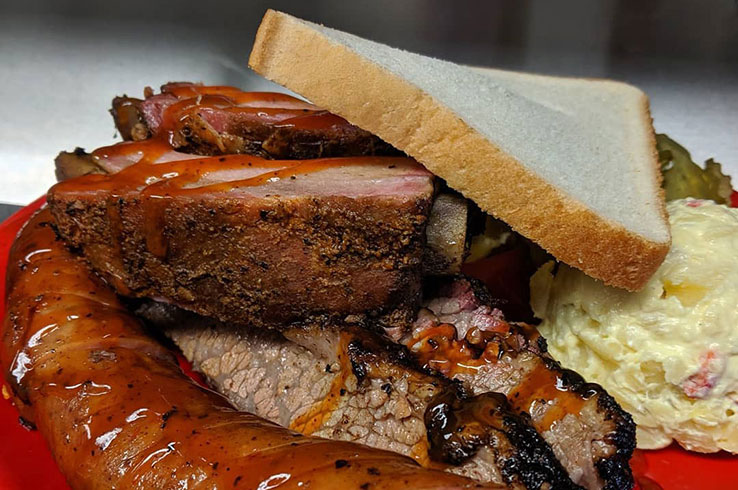 Dig in to Delicious Dishes
No weekend getaway is complete without indulging in something that'll make your mouth water, and Sonora's local eateries have plenty for you to sink your teeth into. For hand-cut steaks and onion rings so good you might get extra, head over to the Sutton County Steakhouse. Open for breakfast, lunch, and dinner, this is the local go-to spot for grilled salmon and rainbow trout, chicken fried steak, and sizzling fajitas.
Craving authentic Texas barbecue? Look no further than Pit Stop BBQ, a no-nonsense joint that cooks up traditional favorites like pulled pork, sausage, ribs, turkey, and even baked potatoes topped with brisket and sour cream.
There's a lot of great eating to do in Sonora, so don't leave your appetite at home. Click here to see all the options.
Photo Credit: Pit Stop BBQ
---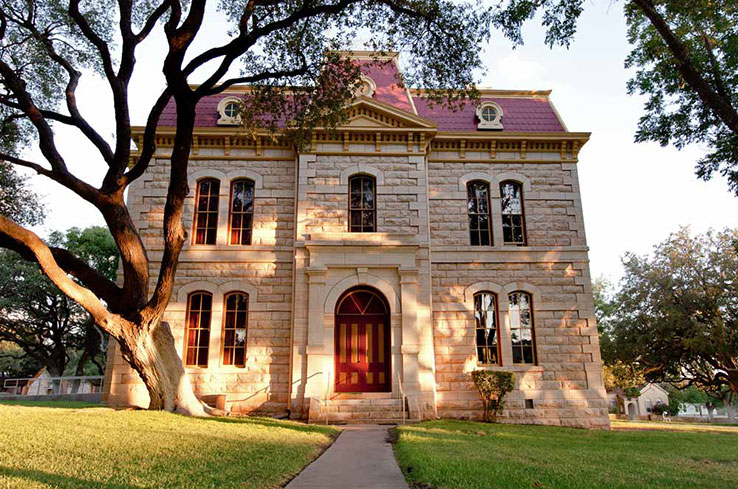 Explore Historic Downtown Sonora
From shootouts between outlaws and lawmen to pioneers and settlers carving out their lives on the Texas frontier, Sonora's past is full of fascinating stories. Start your journey through Sonora's history at the Sutton County Courthouse, an 1891-built eye catcher that's a stunning example of the Second Empire style of architecture that was popular at the time. The nearby Sutton County Historic Jail, made of native limestone, housed criminals of all kinds from 1891 through 1980.
Visit both locales for context, then hear all the town's stories at the Sonora Old Ice House Ranch Museum. Check out the main exhibit that recounts the shootout between Will Carver, a member of Butch Cassidy's Wild Bunch gang, and local lawmen that lead to his death in 1901. Then get to know how ranching, the use of wool and mohair, and the arrival of the railroad helped shape Sonora into what it is today.
These are just a few of the historical spots to explore in Sonora. See the others here.
---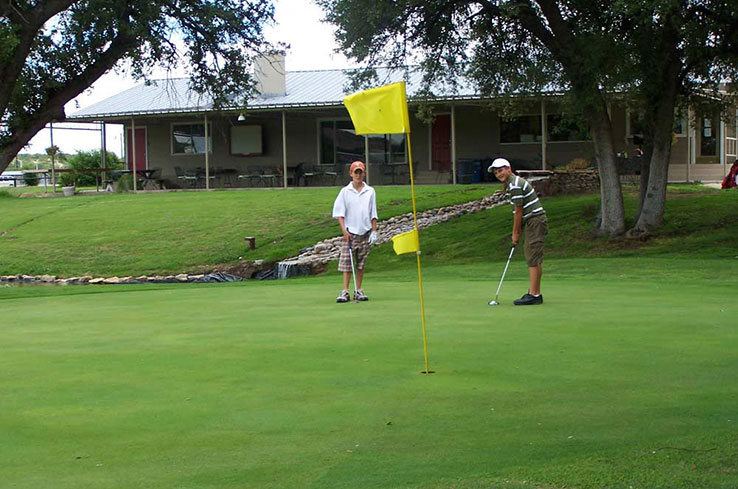 Play a Round at the Sonora Golf Club
Gentle rolling hills, dense thickets of oak trees, and the wide-open West Texas sky set the stage for one of the best rounds of golf you'll play. Pack your clubs and book a tee time at the Sonora Golf Club. This small-town course features expansive greens and water features on three of the nine holes, two qualities that give the course ample challenge for novice and experienced golfers alike. Play your round, then get something to eat and drink in the clubhouse. With affordable greens fees and a compelling layout, a stop by the Sonora Golf Club is a must for golf lovers.
When you need to get away from it all, reconnect with nature, or feel the thrill of discovering a new place, find your way to Sonora. Discover everything else this West Texas town has to offer here.
---
About the Author: James Waterson is the head writer and content specialist for Tour Texas. When he isn't writing about the many great places in the state of Texas, he's planning his next epic adventure in the Lone Star State.
---
---