---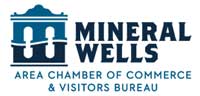 7 Incredible Ways to Enjoy the Outdoors in Mineral Wells
By Ashley Donde
Paddle down miles of a winding, scenic river, hunt for ancient fossils, and climb towering sandstone walls in the outdoors mecca of Mineral Wells. This charming getaway, just over an hour west of Dallas, is brimming with big adventures. With two state parks nearby, and another (Palo Pinto Mountains State Park) opening soon, this unique corner of the Lone Star State has everything an outdoorsperson could want.
Relax in the cool, clear waters of Possum Kingdom Lake or navigate the winding turns of the Brazos. Hike miles of scenic trails, or cycle along a peaceful, picturesque route. Whether you want adrenaline-pumping fun or to enjoy the tranquility of nature, Mineral Wells has something for you. Read on to start planning your next adventure.
---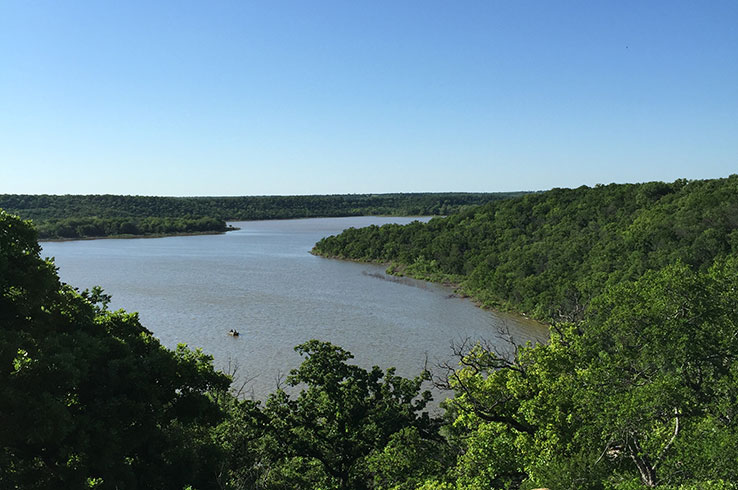 Climb, Hike & Enjoy Lake Mineral Wells State Park
An expansive forest of towering trees, colorful rocks draped in moss, small waterfalls, and a 640-acre lake create the outdoor playground that is Lake Mineral Wells State Park. Explore nearly 14 miles of hiking trails and climb Penitentiary Hollow, one of the only natural rock-climbing walls in North Texas. An exceptionally striking geological feature in the park, it has steep sandstone walls that create a small canyon-like ravine where you can test your skills climbing or rappelling along the 20- to 40-foot rock faces.
For picturesque views of the lake, and a moderately easy hike, take the Blue Waterfront Trail. Following this winding pathway takes you along the western shore of the lake, with stretches where you'll be virtually surrounded by trees. Keep your eyes out for deer and other wildlife and take in the spectacular views when the trail opens onto a bluff overlooking the water. Camping is also available throughout the park, so you can enjoy days of fishing, swimming, and exploring and rest easy under the stars at night.
---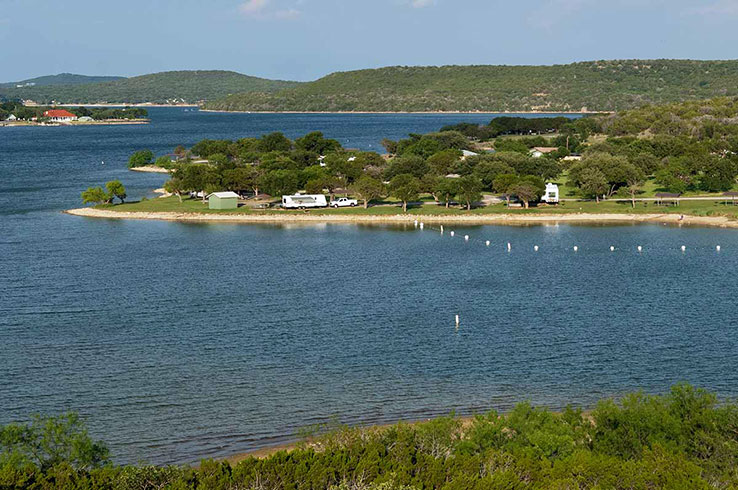 Find Even More Adventure at Possum Kingdom State Park
Three hundred miles of shoreline and 17,000 acres of clear blue water create an adventure seeker's paradise at Possum Kingdom Lake State Park. One of the deepest and clearest lakes in Texas, it's a popular destination for snorkeling and scuba diving. For adrenaline-pumping thrills, rent a wakeboard, kneeboard, water ski, or inner tube at the marinas, and enjoy hours of excitement on the water. Explore the various inlets of the lake, as towering limestone cliffs give way to secluded, tranquil coves perfect for navigating by boat.
Anglers can expect catches of largemouth, striped, and white bass, as well as channel and blue catfish, and white crappie. There are also plenty of hiking and biking trails, and after you've worked up a sweat you can cool off with a swim in the lake. Relaxing in your campsite, or one of the cabins available for rent, is the best way to wrap up a day at Possum Kingdom Lake State Park.
---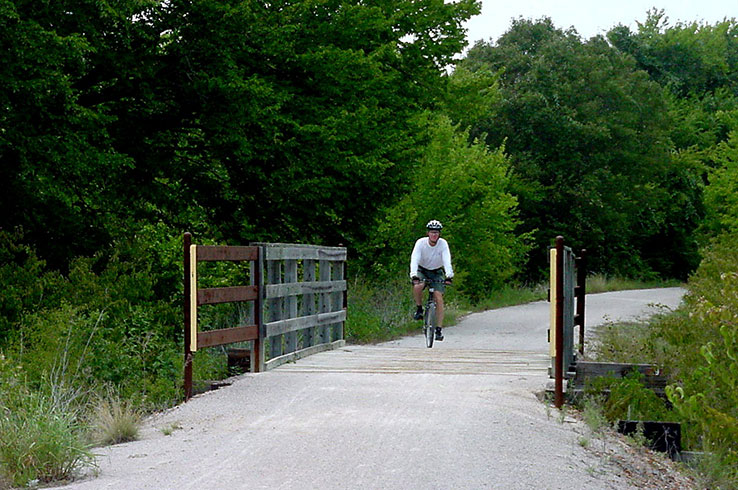 Bike Along the Lake Mineral Wells State Trailway
A vivid panorama of natural beauty beckons as you bike through remote farm and ranch lands, along the 20-mile route of the Lake Mineral Wells State Trailway. Formerly a railroad bed, the trailway is perfect for cyclists of all ages and abilities. Cross 16 bridges, including a 500-foot bridge over U.S. Highway 180, as you travel from Mineral Wells to Weatherford.
This trail provides a peaceful escape to the outdoors that will make you want to "stop and smell the roses." You may encounter some of the local wildlife along the way, including whitetail deer, turkeys, raccoons, and plenty of birds and squirrels. Depending on the time of year, you might also be treated to a colorful display of Texas wildflowers creating a beautiful mosaic across the landscape. Whether you're looking for an epic endurance challenge or a leisurely jaunt among nature's abundant beauty, you'll find it along the Lake Mineral Wells State Trailway.
---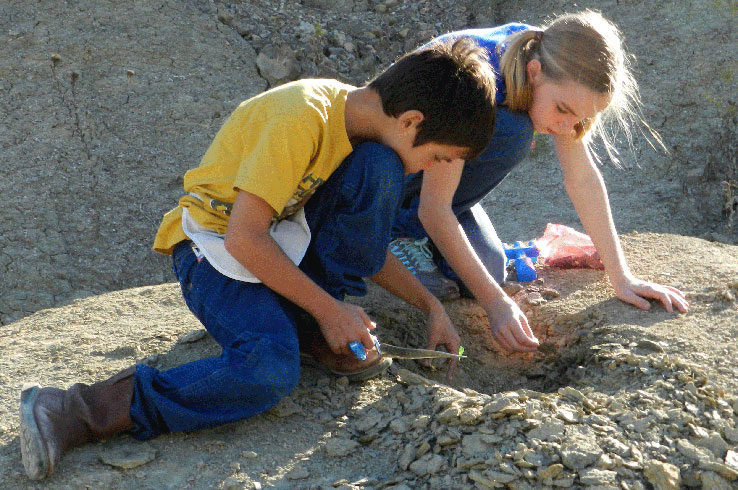 Hunt for Fossils
We may have millions of years separating us from the age of the dinosaurs, but that doesn't mean we can't get up close and personal with ancient species. Mineral Wells Fossil Park provides an engaging space for both paleontologists and causal dinosaur enthusiasts to connect with creatures who lived long before our time. Hunt for fossils of marine species, such as ancient sea urchins, clams, oysters, corals, trilobites, plants, and even shark teeth (if you're lucky). Uncover something cool? Take it home with you! The fossil park's "finders keepers" policy makes it unique among other parks like it, meaning you can take home a one-of-a-kind souvenir that's millions of years old.
---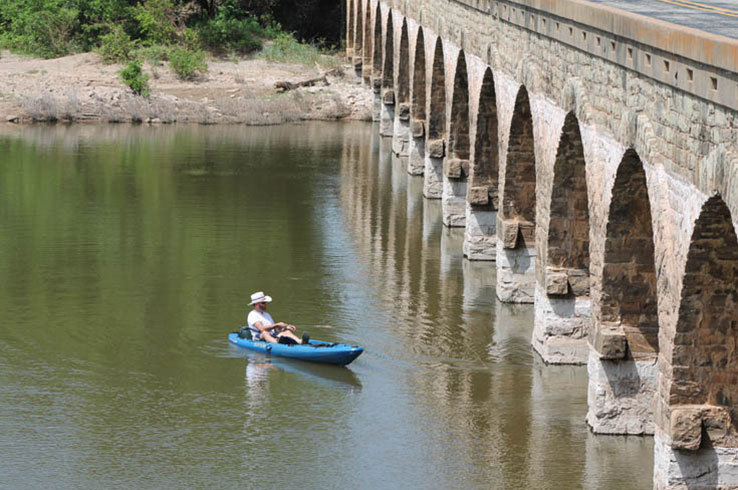 Paddle the Brazos River
The pristine waters of the Brazos River make for a perfect paddling expedition, and the area near Possum Kingdom Lake is an ideal starting point. This long, winding waterway provides plenty of adventure for paddlers of all experience levels. Depending on the route you choose, you'll encounter scenic sandstone bluffs, rapids, large sandbars to picnic on, and plenty of opportunities for fishing and spotting wildlife. Bring your own kayak, or rent one from Rochelle's Canoe Rentals, where they also provide shuttle services.
Advanced paddlers looking for a memorable excursion will enjoy paddling the full Upper Brazos, which equals about four days of paddling and camping. For those less experienced, or who don't want to camp overnight, the 10-mile trip provides a one-day adventure during which you'll still see the scenic sandstone bluffs the area is famous for. The most popular route is the 19.5-mile trip that takes about two days, beginning close to Possum Kingdom Lake, and ending near the Dark Valley Bridge. This route provides spectacular scenery, as well as rapids and camping, creating an unforgettable trip.
---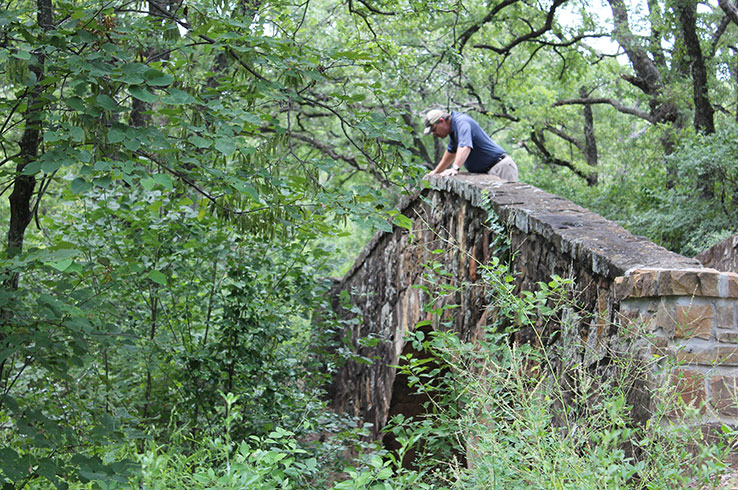 Stroll through North Texas History
Relish the tranquil and rustic north Texas landscape as you take a peaceful walk along the one-mile loop at Texas Frontier Trails Western Heritage Park. The trail meanders over an old rock bridge and past masonry remnants and signs depicting the story of Charles Goodnight and Oliver Loving, and what became known as the Goodnight Loving Cattle Trail. The trail had its beginnings here in 1866, when the two men partnered to drive cattle out west. Goodnight was also the inventor of the chuck wagon, which became central to long cattle drives and also happens to be the official vehicle of Texas. Whether you're going for a brisk jog, a leisurely walk, or want to relax on one of the cedar benches and listen to nature, this trail provides an easy getaway to the natural beauty and history of Texas.
---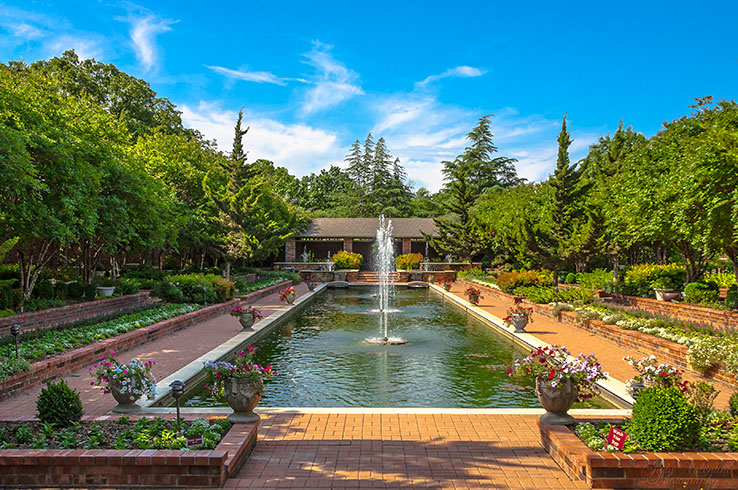 Admire Local Flora and Fauna
Explore 35 acres of lush scenery in the exceptionally beautiful, award-winning gardens of Clark Gardens Botanical Park. Filled with a wide variety of flora and fauna, the park is a nationally recognized iris garden, with nearly 4,000 different varieties of the ethereal blooms. Stroll through the grounds and you'll also encounter bubbling waterfalls and ponds dotted with lily pads, along with graceful swans, egrets, herons, and even peacocks.
While you're touring the gardens, keep your eyes out for the G Scale model trains that weave their way around ponds and trees, over bridges, and through "Clark Station," which houses small-scale replicas of buildings made from plant materials. The park is also known for its Historic Tree Trail, one of the largest in the United States. You'll find 86 historic trees—including a weeping willow that shaded Napoleon's gravesite, and a tree from Elvis Presley's home of Graceland.
---
If you're itching for an adventure, escape to Mineral Wells, where the outdoors is your playground. See what else this North Texas destination has to offer, and plan your visit, here.
About the Author: Ashley Donde is a freelance writer who loves adventure. Her family of four can often be found exploring the great outdoors, touring museums, or enjoying a local festival.
---
---