---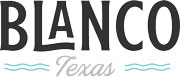 7 Ways You Can Experience the Very Best of the Hill Country in Blanco
The aromas of brisket and pork rib smoked to perfection. Scenic trails baked in golden sunlight that weave through thickets of live oaks. A glass of wine savored with a stroll through a picturesque vineyard. From its delicious barbecue to its award-winning wineries, the Texas Hill Country is full of one-of-a-kind experiences worth traveling for. Stay in Blanco and you'll be right in the middle of it all.
Located just 45 minutes from Austin, Fredericksburg, and San Antonio, this charming small-town getaway is the perfect starting point to your next Hill Country adventure. Yet you don't even need to leave town to enjoy the very best this part of the Lone Star State has to offer. Read on to learn more, then plan a road trip to Blanco.
---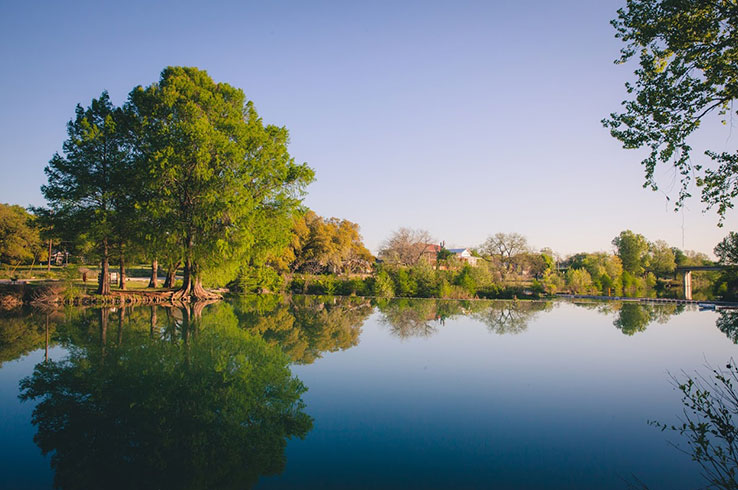 Experience the Hill Country's Most Beautiful Places
Rolling hills blanketed by verdant oaks. A pristine spring-fed river shaded by towering bald cypress trees. All the celestial wonders of a starry night sky. The Hill Country is widely known for its natural beauty, and Blanco is no exception. Start at Blanco State Park, an oasis nestled on the banks of the beautiful Blanco River about one mile from the downtown area. Beat the summer heat as you swim in the river's crystal-clear waters, or rent a canoe, kayak, or inner tube and watch wading herons and sun-basking turtles as you float along. When it's cooler out, hike the 1.6 miles of nature trails that meander along the river and keep an eye out for the wide array of birds that call the park home throughout the year.
Blanco is also the perfect starting point for even more outdoor adventure. Take in the massive limestone boulders and explore the otherworldly landscape at Pedernales Falls State Park or dive into one of Texas' most popular rivers at Guadalupe River State Park. To admire true Texas landmarks, marvel at the enormous granite dome that is the centerpiece of Enchanted Rock State Natural Area or go for a swim at the stunning Hamilton Pool Preserve or Jacob's Well Natural Area. All these sites are worth a long road trip, but from Blanco they're less than one hour away.
While the setting sun heralds the end of a day well spent, your adventures aren't quite over yet. As a Night Sky-Friendly community, light pollution is kept at a minimum here. Find a quiet spot near Blanco on a clear night and you'll get a sky full of stars as your reward. Take it all in, then go rest up. After all, you're just getting started.
---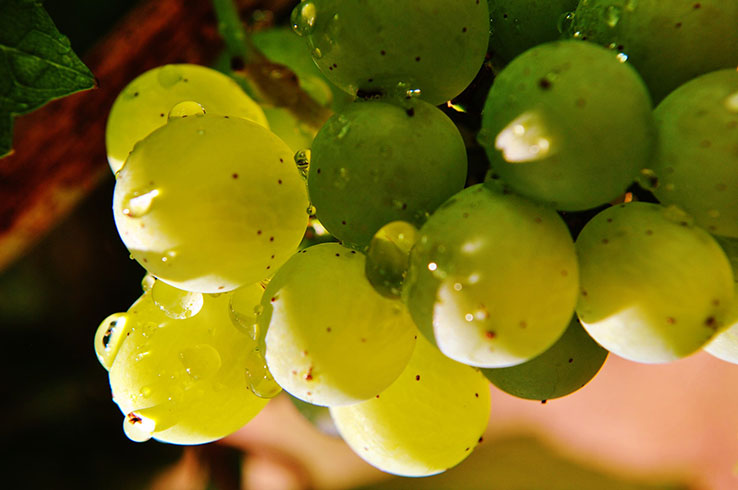 Taste Texas' Finest Wines
The Texas Hill Country is practically synonymous with wine. Its dry, hot climate mimics those you'd find in southern France, Spain, and Italy, making this the ideal place to try a tempranillo, sangiovese, viognier, or something else besides a traditional red blend. There are dozens of world-class wineries throughout the region, many of which are just a short drive away from Blanco.
Begin your wine tasting trip with a stop by Blanco's own Esperanza Winery, where you can tip back a glass of merlot or sauvignon blanc. Drive less than an hour from town and you'll find yourself among many other top-class wineries, each offering its own take on your favorite styles. Go on a tour, find something new to try, and stroll among rows of grapevines and you'll be well on your way to enjoying the best of Texas wine country.
---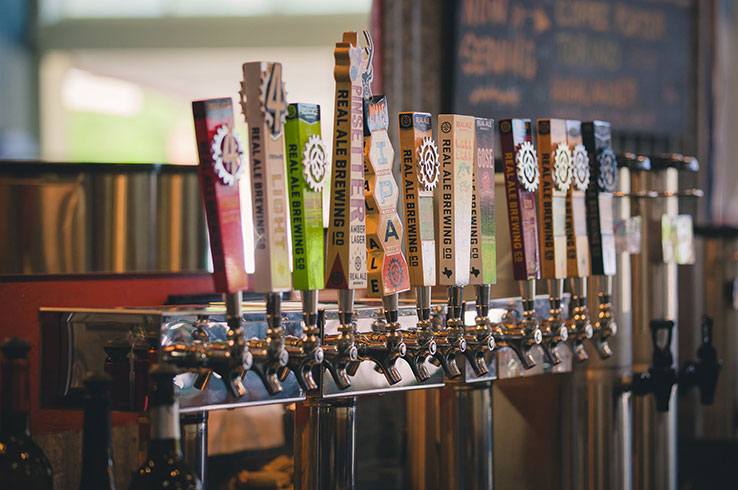 Fill Your Pint at a Top Texas Brewery
For those of you that prefer IPAs and stouts to cabernets and chardonnays, you're in luck. The Hill Country has seen a proliferation of one-of-a-kind breweries that craft everything from American ales to French saisons and German lagers. If you're in Blanco, you won't have to go far to visit one of its major players. Real Ale Brewing Co. is one of the largest craft brewers in Texas, and its inviting taproom is the perfect place to try its year-round and seasonal beers, including a blonde ale and a nitro dry stout. Meanwhile, Rough Diamond Brewery pours a malty and hoppy IPA and an easy-drinking lager. Taking your pint of choice to the covered patio or under the shade of a nearby oak tree makes for an afternoon well spent in the Hill Country.
Not only is Blanco a must-visit destination for craft beer lovers, but it's also an easy drive to other top Texas breweries. Sip on farmhouse ales and tantalizingly hoppy IPAs at Jester King Brewery and Twisted X Brewing Co. in Dripping Springs, or brews made following German beer purity laws from 1516 at Altstadt Brewery near Fredericksburg. All these breweries are less than an hour away from Blanco, meaning you're never far from the tastiest beer the Lone Star State has to offer.
---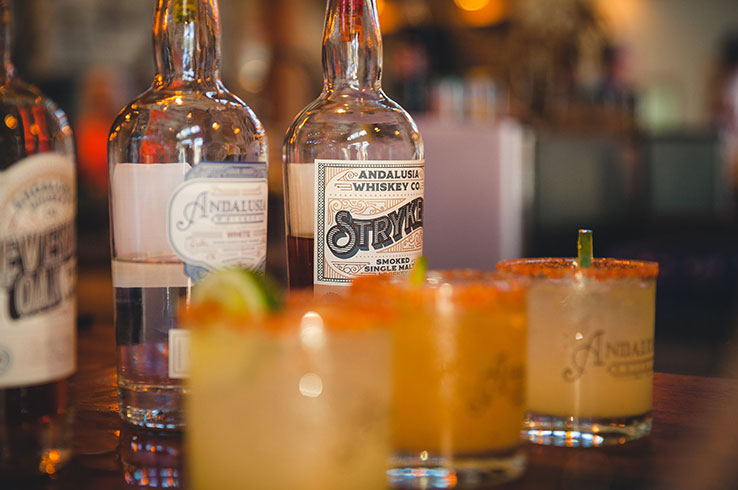 Get in the Hill Country Spirit
If you love a well-made cocktail, you're in luck. The Hill Country is home to dozens of independent distilleries, a few of which are in (or near) Blanco. Savor a cocktail crafted with a Texas malt whiskey made with pure rainwater or a buttery-smooth, triple-distilled whiskey in Andalusia Whiskey's tasting room that exudes rustic charm. For fine American bourbons and whiskeys, find a spot in the shade and sip the afternoon away at Milam & Greene. Stick around long enough to indulge in some barbecue, listen to live music, and take a cocktail mixing class. Real Ale Brewing Co. also crafts its own spirits, while Garrison Brothers Distillery (the oldest legal whiskey distillery in Texas) pours its own small-batch creations made with the finest ingredients around.
Not enough for you? Blanco is surrounded by distilleries in Stonewall, Woodcreek, Driftwood, and Dripping Springs. Hop in the car and cruise for a short while and you'll find something new and exciting to try.
---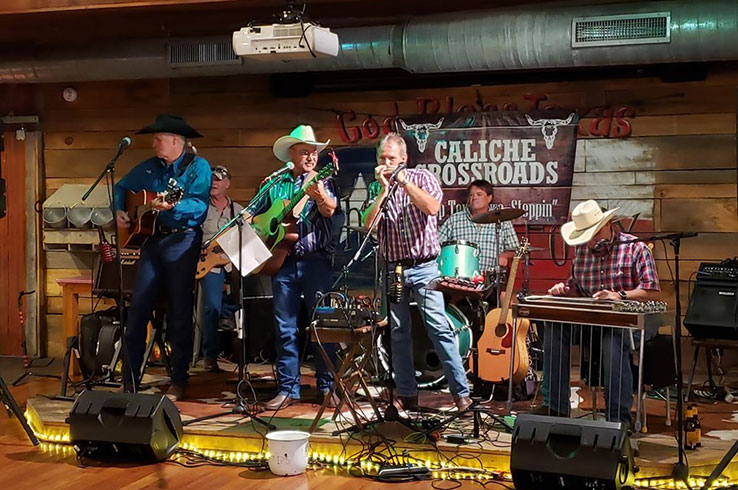 Catch a Show
Austin may be the Live Music Capital of the World, but you'll find amazing bands no matter where you are in the Hill Country. Listen to the area's best artists do their thing at Blanco's three spots for live music. Local eatery and artistic haven Redbud Café hosts live music every Friday and Saturday evening, while the Old 300 BBQ has shows on Wednesday, as well as weekend performances in its Back Forty room. Meanwhile, the funky vibe at Old Iron Horse Saloon perfectly complements the live shows held on the bar's small stage. Don't miss the pickers circle on the square every Friday, when Blanco's most talented musicians sing and play their hearts out.
---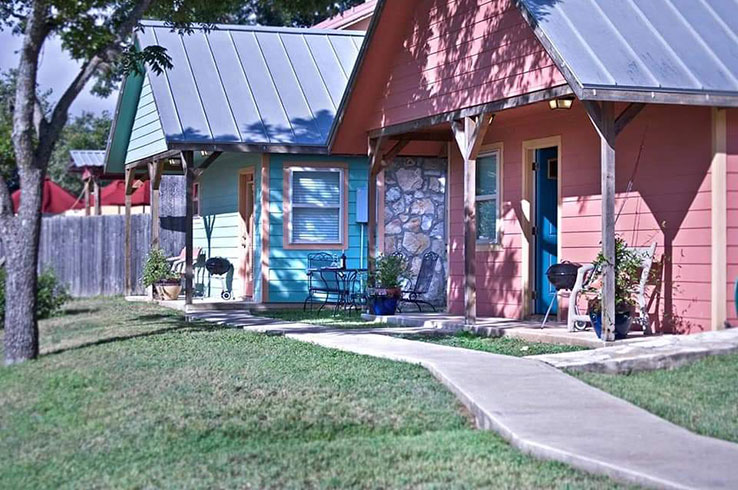 Stay Somewhere Unique
Start your day with a cup of coffee on a private porch that overlooks the Blanco River, or get in some high-quality rest and relaxation in your own luxurious hotel room. Regardless of how you prefer to travel, you'll find something that suits you in Blanco. Revel in all the familiar comforts of an upscale hotel at the Best Western Plus Blanco Luxury Inn & Suites. Rooms and suites come with either one king or two queen beds, and the former also features two flat-screen TVs and a separate living room area. Looking to treat yourself? Opt for the unit with the whirlpool, the ideal choice for honeymoons and romantic retreats.
To feel like you really are at your home away from home, book one of Blanco Riverside Cottages' getaways. Choose from one of the thoughtfully furnished cottages for a rustic retreat near the beautiful Blanco River and just a short walk from downtown Blanco. For a more upscale experience, stay in a villa. Along with a spectacular river view, you'll get a two-person hot tub and an abundance of Italian-style charm. Of course, there's also an array of one-of-a-kind Airbnbs you can choose from, like the Sunday Haus Cottage. A historic board and batten house furnished with antiques and local art, it has everything you need for an unforgettable stay in the Hill Country.
There are many other lodging options you can choose from. See them all here.
---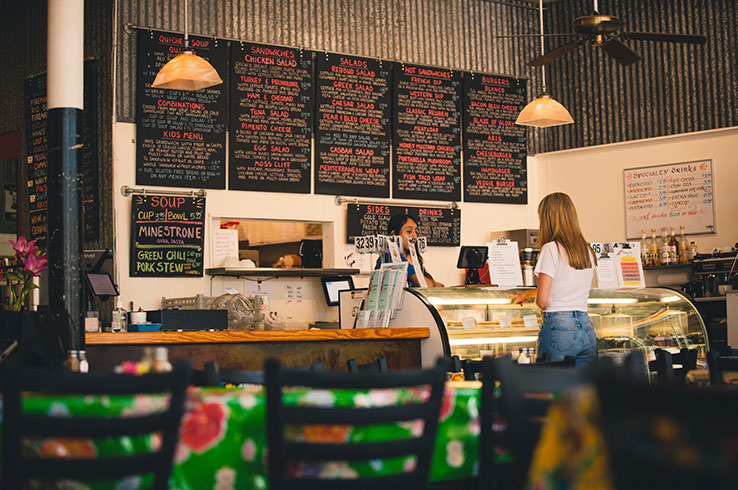 Enjoy Fall-Off-the-Bone Barbecue & More
When your appetite lets you know its time to eat, your palate will thank you for being in Blanco. The Hill Country is a fantastic place to be if you love barbecue, and Blanco's own Old 300 BBQ serves up some of the best around. Indulge in mouthwatering brisket, chicken, turkey, sausage, and pork loin, all smoked to perfection. Pair your choice of meat with a side order of fried okra, a baked potato, or mac and cheese and you've got the makings of something great. Burgers, salads, soups, and more are all on the menu at Redbud Café, where you'll also find a broad selection of local craft beer and regional wine.
If you're traveling with your sweetheart, plan a date night at the sophisticated Uptown Blanco. Take in a view of the historic Blanco courthouse as you browse a menu that features appetizers like duck confit egg rolls and steamed mussels, as well as such entrees as oven-roasted quail, salmon ala plancha, and ahi tuna steak. Of course, there's even more here you can sink your teeth into. Check out Blanco's other restaurants here.
---
No matter what beckons you to the Hill Country, you'll find that you can experience the best this vibrant part of the Lone Star State has to offer when you visit Blanco. Plan your trip here.
About the Author: James Waterson is the head writer and content specialist for Tour Texas. When he isn't writing about the many great places in the state of Texas, he's planning his next epic adventure in the Lone Star State.
---
---