---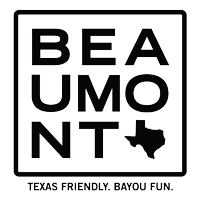 7 Reasons to Enjoy the Best of Southeast Texas in Beaumont
Nestled at the crossroads of Texas and Louisiana between pine forests and coastal wetlands, there's nowhere quite like Beaumont. A melting pot of culture with a long and storied past, the beating heart of Southeast Texas is a place of industry with more than its fair share of adventures. Whether you love exploring the outdoors, immersing yourself in the history of the Lone Star State, or tasting delicious Cajun cuisine, you'll find the best the region has to offer here. Read on to see why Beaumont should top your Texas travel bucket list.
Tour Texas Travel Tip: Start your stay off right with by checking out Beaumont's many hotels, campgrounds, and other places to stay.
---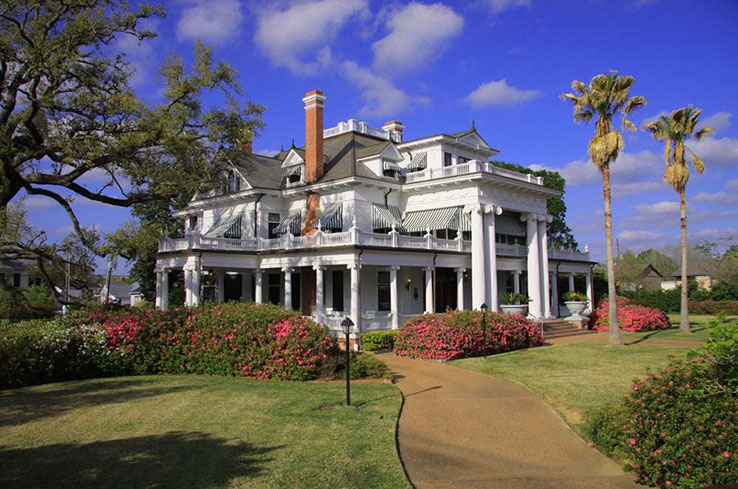 Beaumont Has a Fascinating Collection of Museums
Glassworks by world-renowned artist Dale Chihuly. Thomas Edison's groundbreaking inventions. The original furnishings of an early 20th century oil boom mansion. You can see all of this, and even more, in one day in Beaumont, where you'll find an intriguing host of museums to visit. Start at the Art Museum of Southeast Texas, home to a captivating permanent collection of 1,000 paintings, sculptures, prints, photographs, and more from the 19th through 21st centuries. Along with its year-round exhibits, the museum showcases a rotating selection of up to 10 exhibitions that in the past have included works of internationally acclaimed local artists like John Alexander and Paul Manes.
It's not every day you get to see the creations of one of the country's preeminent inventors, but that's exactly what you can do at the Edison Museum. Marvel at more than 60 historic objects used to create interactive exhibits of Edison's works, such as a phonograph and a bipolar generator from 1889. All the while, you'll see the beginnings of much of the technology that we enjoy today. To change gears, check out the Fire Museum of Texas' collection of antique engines and equipment that date back to the 1800's. Make sure to take a photo with the enormous dalmatian-spotted fire hydrant outside; it's the largest of its kind in the world. Meanwhile, the Beaumont Children's Museum is the place to go if you have kids in tow. Full of exciting interactive exhibits designed to entertain and inspire, the museum offers plenty of fun for kids of all ages.
Beaumont's earliest days were, in part, defined by Texas' first oil boom. You can get a personal look at this part of the town's history at one of its historic homes, such as The McFaddin-Ward House. Each room in this stunning 1906 Italianate mansion is furnished with the original art and furniture, as well as exhibits of glass objects that belonged to the McFaddin family. There are other historic homes that typify the awe-inspiring architectural styles of the time that you should visit, such as the 1845 John Hay French House and the 1906 Chambers House Museum.
Home to dozens of museums and other interesting sites to visit, there's always something new to uncover in Beaumont.
---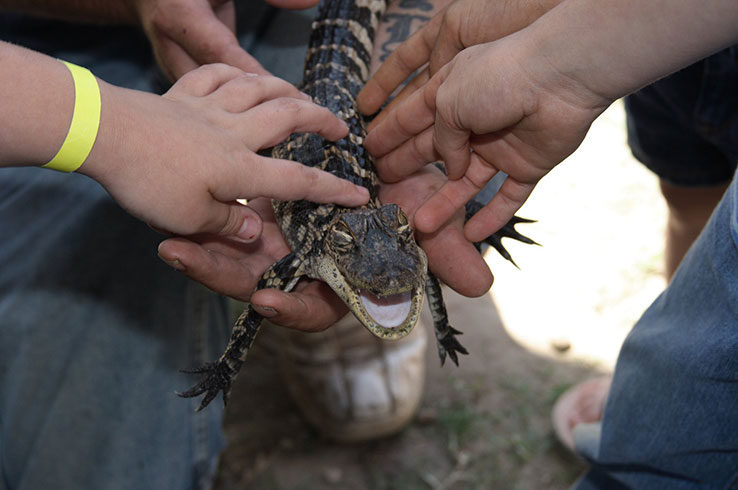 You Can Hold a Baby Alligator
Fully grown alligators can be downright intimidating. Baby gators, however, fit right into your hands. Mark this experience off the list of "things I never thought I would do" at Gator Country Adventure Park. A sprawling 15-acre preserve home to more than 450 American alligators, crocodiles, an array of reptiles, and various mammals (including raccoons), the park offers a one-of-a-kind walk on the wild side. Get the most out of your visit here with the Adventure Package that includes an educational show, wading with the gators, a photo-op with a large snake or lizard, and the opportunity to feed one of the park's larger residents. Make sure to spot Big Tex, a 13 foot, 8 1/2-inch long gator that is the largest ever caught alive in Texas.
---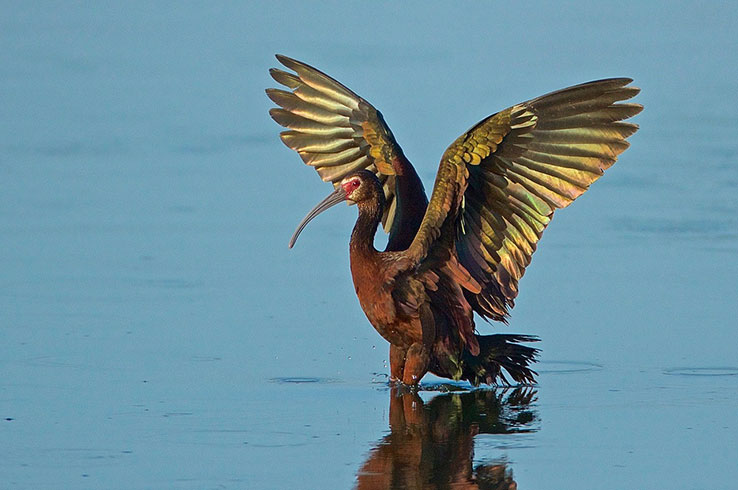 You'll Find Some of the Best Birdwatching in Texas Here
Located where the Gulf Coast meets the Pineywoods in the heart of the Central and Mississippi flyways, Beaumont is a must-visit destination for birdwatchers. Coastal plains, prairies, hardwood forests, and wetlands provide refuge for more than 350 species of migratory and native birds, including pelicans, egrets, roseate spoonbills, and more than 30 kinds of ducks.
Start your birding adventure at Cattail Marsh, where 900 acres of wetlands provide a refuge for more than 250 species throughout the year. Bring a pair of binoculars and stroll on the long boardwalk that extends far into the marsh for the best chance at seeing the many kinds of birds that gather in the area. Big Thicket National Preserve is another birding hotspot where nature trails take you through wetland pine savannahs and pine forests that are particularly active in the spring and fall.
To get a shot at seeing more than two dozen warblers and many kinds of colorful buntings, flycatchers, tanagers, and vireos, make the drive south to High Island. The oak forests here are alive with birds to cross off your checklist, with the Boy Scout Woods Sanctuary, Smith Oaks Sanctuary, and Bolivar Flats Sanctuary among the places you must visit. If shorebirds are what you're after, head to Cattail Marsh. Covering 900 acres of wetlands, the park is a birdwatching hotspot where spoonbills, egrets, doves, and red-winged blackbirds are among the 250 species you may spot here throughout the year. Bring your binoculars and walk out to the end of the boardwalk for a great view of the wetlands and stay for a spectacular sunset.
---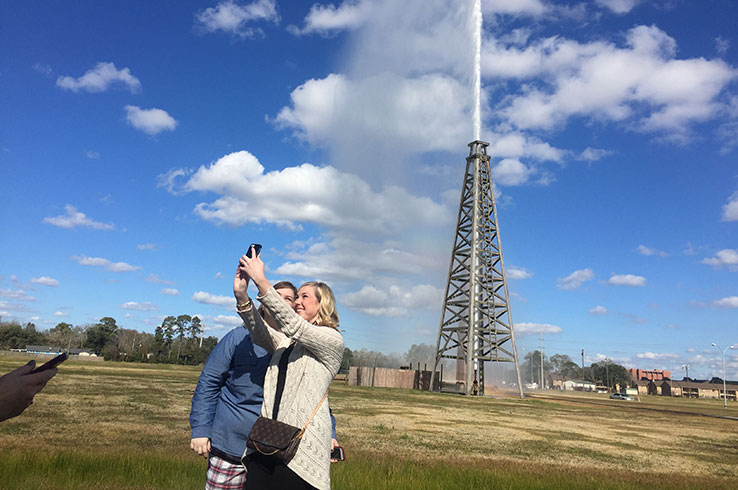 The Texas Oil Boom Began in Beaumont
Beaumont has always been a place of energy and innovation, even as far back as when it was founded in 1836. Home to the state's first rice mill and a bustling river port, it was the discovery of oil on Spindletop Hill that started Texas' first oil boom and established an industry that would define the Lone Star State. Experience this era at the Spindletop Gladys City Boomtown Museum, a faithful recreation of the Boomtown that attracted wildcatters and prospectors during the oil boom. Step inside an old-fashioned post office, general store, livery, and saloon, and stick around for the reenactment of the gusher that started it all.
Not only can you immerse yourself in Beaumont's petroleum past, you can experience its evolution over time at the Texas Energy Museum. Check out exhibits that outline the scientific concepts and technologies involved with oil production. Learn all about the industry's history, marvel at vintage vehicles and equipment, and discover how the refining process works. Take your time and you'll leave better informed about one of Texas' main claims to fame.
---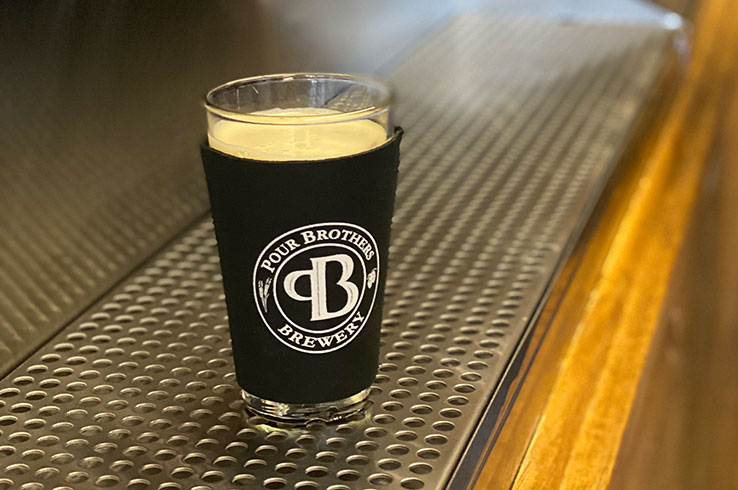 There are Plenty of Local Brews to Savor
If a tall pint of delicious, locally made beer is right up your alley, Beaumont's one-of-a-kind breweries have the kinds of brews you'll love. For an afternoon spent sipping beers in the sun, head to the expansive patio at Pour Brothers Brewery. Purveyors of enticing brews light and dark, including a hearty Russian imperial stout and a refreshing strawberry pilsner, this is the kind of place you'll want to come back to so you can try them all. There are even more beers to try at Struggle Street Brewing Company, where a rotating selection of everything from an IPA to a stout means there's always something new to taste.
Whether you visit one brewery, or both, you'll want to come thirsty.
---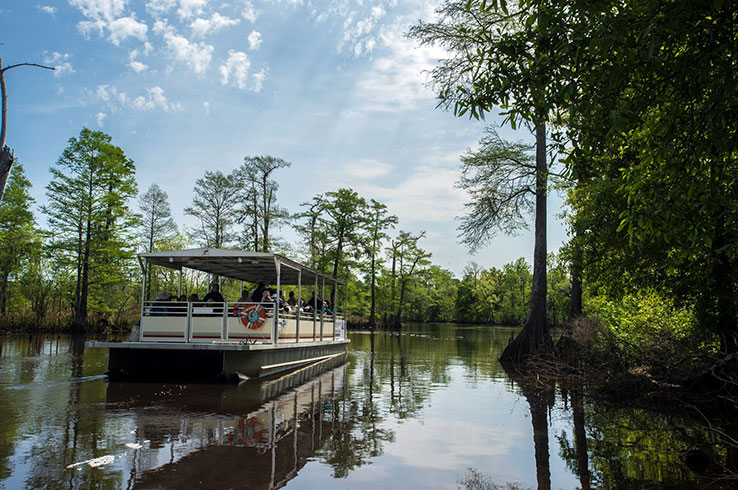 Explore the Pineywoods & the Gulf Coast from One Destination
Beaumont's variety of ecosystems and vast parklands makes it an ideal destination for anyone who loves spending time outdoors. This diversity is revealed at Big Thicket Nature Preserve, where you can lose yourself on the 40 miles of trails that meander along creeks and through woodlands and floodplains. The preserve's many creeks have some of the best canoeing and kayaking you'll find anywhere. There are more than 30 miles of three official Texas Paddling Trails to explore here. The longest, the Village Creek Paddling trail, is a 21-mile jaunt past white-sand beaches and under the shade of bald cypress and river birch trees. For a quicker journey, consider the Cooks Lake to Scatterman Paddling Trail, a 4.8-mile excursion up the Neches River through scenic bayous and a maze of shade trees.
To escape to the sun-kissed shores of the Gulf Coast, travel about 45 miles south of Beaumont to reach Sea Rim State Park. Home to 5.2 miles of shoreline and an expanse of marshlands, the park is the perfect spot to relax on the beach, paddle on seaside trails, and try your luck at hooking a largemouth bass, seatrout, catfish, and more. Looking to feel like a cowboy? Traverse Tyrrell Park's trails on horseback on a one-hour guided trail ride with Tyrrell Park Stables. If you're craving some sunshine but you don't have time for a full day's worth of adventure, head to the Beaumont Botanical Gardens. Take in the lush greenery of the second largest public garden in Texas as you admire themed gardens showcasing modern and antique roses, bromeliads, and native plants.
Regardless of what kind of adventure you're seeking, you'll find it in Beaumont. See all the possibilities here.
---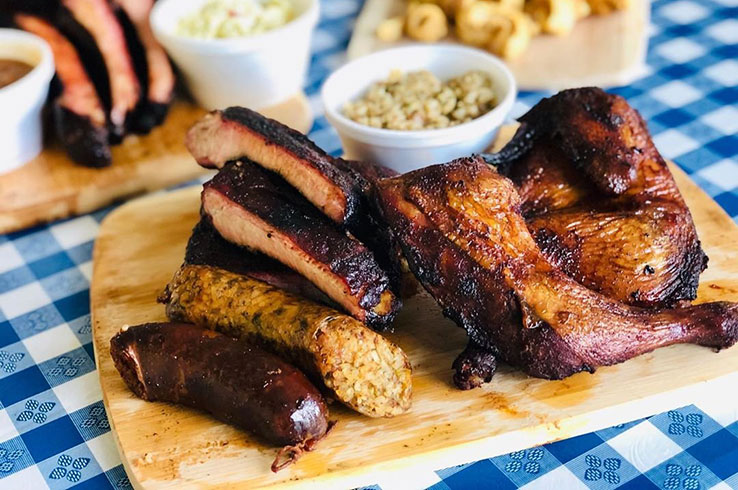 Beaumont's Culinary Scene is Full of Tasty Surprises
Whether you're exploring the great outdoors, browsing museums, or making fast friends with an alligator, you'll work up a Texas-sized appetite eventually. Fortunately, there's an abundance of local eateries that serve up everything from barbecue and burgers to fresh seafood and street tacos. Dig into your favorite dishes at J. Wilson's, where wholesome dishes like house-ground burgers, ribeye steaks, fresh gulf red snapper, and a host of salads are complemented by an extensive whiskey and wine selection and a rotating set of craft beer on tap. Whatever you do, start with either the oyster nachos or the Man Candy (slow-smoked pork belly covered in habanero jelly), two of J. Wilson's specialties.
Since Beaumont sits at the crossroads of Texas and Cajun country, it's no surprise that the city is a prime place to dig into some Louisiana-style crawfish. Satisfy your craving for these delicious crustaceans at Juju's Cajun Crawfish Shack, a no-frills eatery that only serves crawfish, corn on the cobb, and potatoes. Hungry for a more refined experience? Reel Cajun Seafood Restaurant & Bar has its own take on such popular dishes as crawfish etouffee and po' boys, as well as aged steaks, gulf oysters, gumbo, and other mouthwatering Cajun favorites. Meanwhile, the aromas of blackened red fish, catfish pontchartrain, and seafood jambalaya welcome you to Floyd's Seafood, where crawfish and seafood are the stars of the show throughout the menu.
Is your mouth watering yet? Check out Beaumont's dining scene here.
---
With its blend of cultures and landscapes, Southeast Texas is a fascinating destination with plenty to discover. Plan your next adventure to Beaumont and you'll be right in the middle of it all.
About the Author: James Waterson is the head writer and content specialist for Tour Texas. When he isn't writing about the many great places in the state of Texas, he's planning his next epic adventure in the Lone Star State.
---
---