---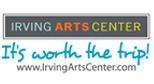 4 Reasons to See The Bob Nunn Exhibit at Irving Arts Center
Bob Nunn is the subject of a career retrospective exhibition in the Main Gallery at Irving Arts Center. The exhibit is free to view through Nov. 13, Tuesday through Saturday from 12 p.m. to 5 p.m. No advanced reservation is needed to view Bob Nunn: A Retrospective or its companion exhibit, Yikwon Peter Kim: Inevitable Progression III, which features the works of one of Nunn's former students.
---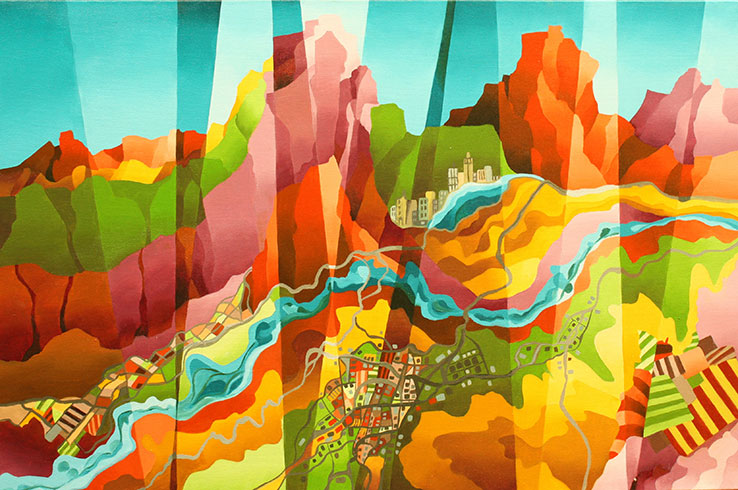 A Legendary Figure in the Dallas Art Scene
Bob Nunn is something of a local legend in the Dallas art scene. His local roots harken back to the 1970's, when Nunn became one of the earliest and most influential artists to take up residence in Dallas' famed Deep Ellum neighborhood. Known for creating imaginative scenes which appear at once familiar and then not, Nunn delights in playful deception. His paintings and drawings transplant the viewer into a place that's almost recognizable … and then not. That's the magic of Bob Nunn and it is on full display in this spectacular exhibition at Irving Arts Center.
Photo Caption: High Season by Bob Nunn
---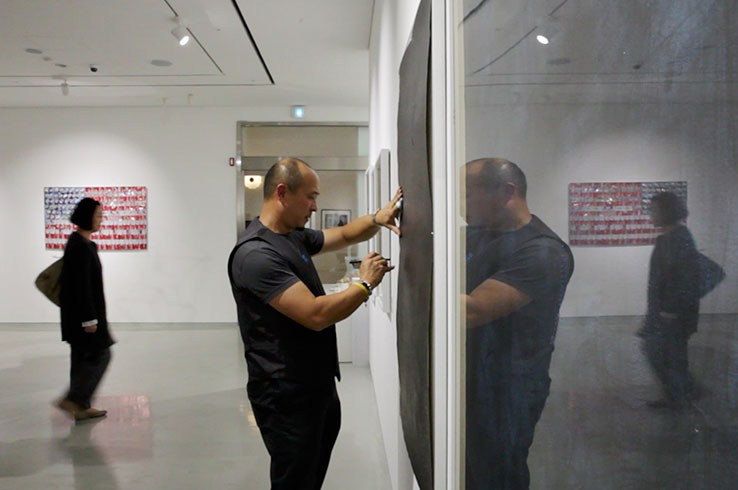 Shared Spotlight: Former Pupil's Work on Display
Bob Nunn's impact as a teacher and mentor to aspiring artists is equally large. The span of Nunn's career in the classroom includes instructing at virtually all levels, from grade school through college, as well as private instruction. A much-revered professor at North Lake College for more than 30 years, Nunn has inspired many aspiring artists including Yikwon Peter Kim, whose work is on display in the Focus Gallery at Irving Arts Center alongside that of his former mentor. Much like Nunn, Kim's works have found international acclaim, earning him invitations to participate in a number of high-profile projects around the world. In 1995, Kim created Art is Me, Art is You, an ongoing performing art series that he's staged in cities like New York, Philadelphia, and Yan Bian, China. An Art is Me, Art is You video installation is among the works in his exhibition at Irving Arts Center.
Photo Caption: Yikwon Peter Kim
---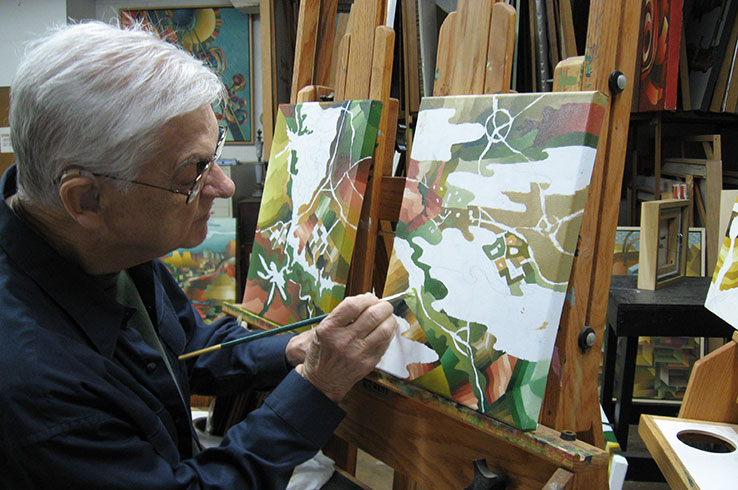 You've Heard About Influencers, Right? Experience an Original
In today's world, where "influencers" are celebrated, it's worth recognizing an original influencer. Would Deep Ellum be the thriving spot for art and music we know it as today without artists like Bob Nunn settling in during the 1970's? Probably not. To say his art and teaching have been life-changing is lofty praise indeed, but it helps explain why words like "legend," "pioneer," and "innovator" are so often used when describing Bob Nunn. The work of Yikwon Peter Kim only further cements that legacy.
Photo Caption: Bob Nunn at work in his Deep Ellum Studio
---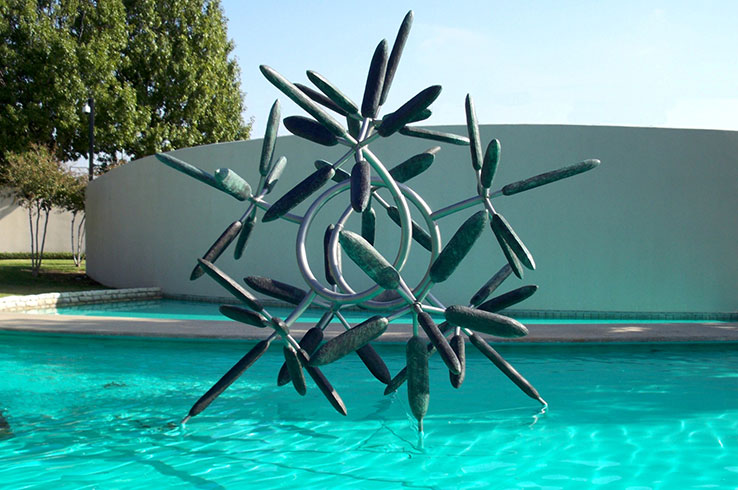 Discover All That Irving Arts Center Has to Offer
While the Bob Nunn exhibit is already a great reason to visit the Irving Arts Center, there's more to see here. A Smithsonian Affiliate, the arts center houses multiple galleries with captivating exhibits of their own. Make sure to step outside and explore the two-acre sculpture garden full of tranquil fountains and whimsical creations. If you're in the mood to catch a cultural performance or a family-friendly show, get your tickets for any of the upcoming performances at the Irving Arts Center's two theaters.
Photo Caption: Star Flower by James Surls, on display at Irving Arts Center's Sculpture Garden
---
---