---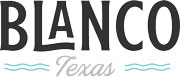 5 Scenic Nature Spots Only Seen in Blanco, Texas
By Alexandra Dedovitch

Anywhere you turn your gaze, your eyes will meet a splendid surprise of nature in Blanco, Texas. Flourishing with beauty, this lovely Texas town sits like a sparkling pearl nestled only 1 hour from both Austin and San Antonio.
Known for its fervent florals rippling over fields cloaking the landscape in bright oranges, dazzling yellows, and majestic purples, it's truly a breathtaking expression of nature's bounty. From above, its skies are unobstructed by light pollution and towering municipal buildings, allowing for stargazers to gain the full scope of the night with all its twinkling magic. Its prized waterway, the Blanco River, flows through its hilly terrain lined with swaying bald cypress, ashe junipers, and pecan trees beckoning visitors to take a soothing swim into its clean river waters.
Venturing into the realm of perfectly pristine, Blanco is on its way to becoming Scenic City Certified. One of many accolades reminding visitors, Blanco is a blissful oasis offering relaxation and reprieve to all of those who appreciate natural wonders.

1. Marigold Festival
Puffy and playful, marigold flowers are a booming botanical energetically celebrated in Blanco, Texas. The radiant interplay of gold, yellow, and orange hues captivates spectators from near and far to join in on the floral voyeurism and the fun events lined up for this annual event.
Hosted by the Blanco Chamber of Commerce and the well-known Arnosky Family Farm, they offer Texas specialty cut flowers year-around. During festival season in late October, Arnosky marigolds are the talk of the town, allowing locals and visitors alike to partake in gathering bushels of this sunny flower.
Marigold Festival events and workshops will be held throughout the festival week for all ages. For a more leisurely time, cozy up to a nighttime showing of Disney's Coco in Bindseil Park. For more active, hands-on entertainment, experience an afternoon making hand-dyed silk scarves using dried marigold flowers. Enjoy arts and crafts for children, along with entertainment, live music performances, and local and regional vendors at the Marigold Market.
Hallmarked by lively, fresh marigold flowers, this festival celebrates the many cultures of Texas with marigolds at the center of the season's festivities. The Marigold Festival will be held in Blanco, Texas in late October.
---

2. International Dark Sky Designation
Blanco is a natural wonder from both below and above it. Blanco is the 5th Texas community to receive the International Dark Sky Designation. This is a special achievement for communities that have shown exceptional efforts in preserving the night sky by enforcing outdoor lighting ordinances, implementing dark sky education, and promoting responsible lighting to set a good example for surrounding areas.
With the town and residents combined efforts, Blanco is a stellar place for stargazers and amateur astronomers to enjoy the glistening vibrancy of the night sky in a comfortable and natural setting. It allows for romantic evenings under the stars and a fun, fascinating activity for those with high-powered telescopes to get a deeper view of our universe.
---

3. Blanco State Park
Uniquely held within Blanco city limits, Blanco State Park sits at the southern edge of town as a truly remarkable addition to its scenic natural places for visitors to explore. This sprawling 104.6-acre park features a variety of foliage and fauna for the avid nature enthusiast. In fact, its bustling array of plants and wildlife makes it a Texas Aquatic Science Certified Field Site. There is a wildlife viewing station to get a closer peek into its majestic creatures such as great blue herons, spiny soft-shell turtles, and river cooters.
Visitors can spend several days camping with full RV hook-up sites and screened shelters for rent during
their stay. Those eager for outdoor activities will enjoy geocaching, biking, hiking, and walking the many impressive nature trails. The Blanco River allows for fishing, kayaking, and tubing with kayak and tube rentals easily available for rent. Visitors are also welcome to bring their own canoe, kayak, or boat as well (electric motors only).
A wild adventure all its own, spot a glimpse of 4 different types of bats fluttering about overhead, frogs, and toads hopping along the banks, and white-tailed deer poking through its bald cypress trees. Catch an eye-full of its treasured seasonal wildflowers including bluebonnet, Engelmann daisy, Texas paintbrush, firewheel, greenthread, and four-nerve daisy. Even spending one day in Blanco State Park will make your nature excursion completely worthwhile.
---

4. Blanco River
The Blanco River is one of the most sought-after natural attractions in all of Texas. This gorgeous spring-fed river is loved for its clean, shallow waters with limestone riverbeds and man-made stone dams. It spans 87 miles across Texas Hill Country with an appreciated 1-mile stretch located within Blanco State Park.
Children and adults are invited to swim in its rippling waters and fisherman are welcome to draw a line to catch seasonal largemouth bass, Guadalupe bass, channel catfish, sunfish, and rainbow trout. There is evensaid to be sauropod dinosaur tracks embedded in its riverbed! Whether you are a taking a dip or having a picnic along its bank, the Blanco River is one natural attraction you will want to dive into while visiting.
---

5. Lavender Capital of Texas
Home of the first commercial lavender farm in the U.S., Blanco's very own Hill Country Lavender Farm is known for its glorious and fragrant fields of lavender. Dry weather and limestone soils make this area thriving grounds for growing lavender. In 2005, Blanco's First Annual Lavender Festival blossomed with travelers eager to venture in to see the protruding purple sprigs adorning its terrain. Live music is performed, and cocktails are served under the big oak trees surrounded by a bustling lavender market for browsing and shopping vendors.
Every year the Lavender Festival has been held with no delay, unfortunately, the large snow event in 2021 did damage to the lavender fields. Currently, Hill Country Lavender Farm is working on remedying the farm with small, but promising baby plants growing. Although, it may take them several years to recover, the lavender festival will continue to live on into June 2023, once the crop has been replenished.
If you enjoy beauty, bounty, and fun, you will love a trip to Blanco, Texas to take in all its natural scenic spots. You will leave feeling refreshed, rejuvenated, and revived!
---
About the Author: Alexandra is the head writer and digital content creator for Tour Texas. She is an avid traveler, lover of the arts, and enthusiast of all things Texas!
---
---