---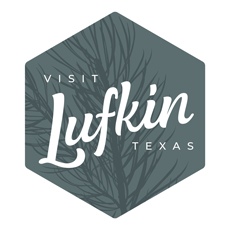 7 Must-See Arts and Culture Attractions in Lufkin, TX
By Alexandra Dedovitch
What makes a city special? Lufkin, Texas proves it has more than one great gift to offer visitors with its amazing "Leave the Road, Take the Trails," compilation, which is a series of itinerary paths with destination points along the way to guide you on your next East Texas vacation.
The arts and history trail, vibrant and beaming with life, creates waves of uniquely distinctive experiences that can only be felt in Lufkin. It is by far one of the most enriching and attractive characteristics of this very special Texas city.
Read on to learn more about the 7 must-see arts and cultural attractions sprinkled around the Lufkin Arts and Cultural District, Downtown Lufkin Creative District, and throughout the City of Lufkin to better get to know its dynamic identity and the best places to go on your next trip to East Texas!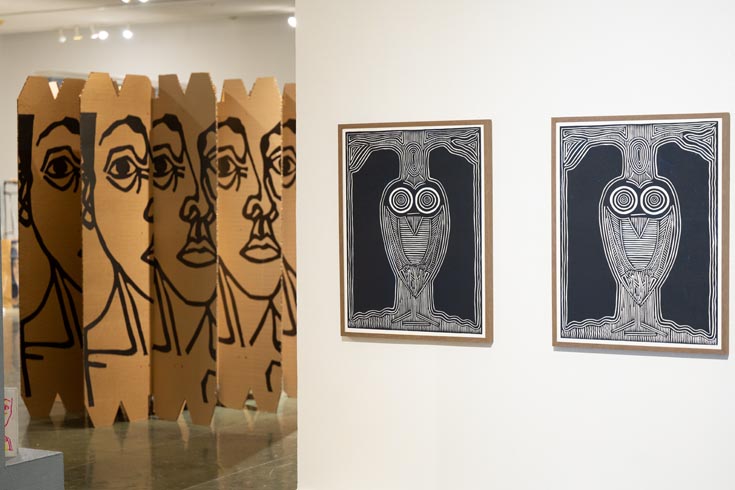 1 . Museum of East Texas (Downtown Lufkin Creative Cultural District)
Transformed into a museum in 1972, this former 1906 historic church became the vision of seven local East Texas women. They had a dream to convert this prior house of worship into a bustling educational and cultural center for travelers from near and far to find inspiration, intrigue, and artistic enrichment.
The Museum of East Texas in Lufkin is a beacon of cultural expression for visitors to embark on a metamorphic journey through its extensive collection of paintings and sculptures by local creatives, craft masters, and acclaimed artists from all around the world. Free admission on Tuesday – Sunday.
---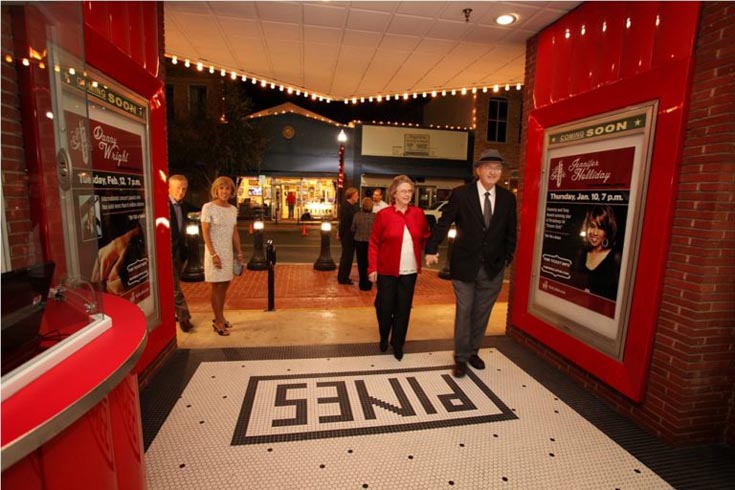 2. Angelina Arts Alliance - The Pines Theater (Downtown Lufkin Creative Cultural District)
You're truly in luck if you plan to visit Lufkin these days because The Pines Theater, a now treasured community attraction, had a long history of vacancy until recent years. With a newly refurbished and renovated makeover, its doors are wide open for the public to enjoy.
You can't miss its classic, art-deco signage out front, glowing in bright neon lights with a black-lettered marquee of performances and events listed below it. Inside this large-scale, 459-seat, multi-use venue you'll find both a front stage for live performances as well as a silver screen for blockbuster movie sensations. Artists such as David Phelps, Paul Byrom, Sandi Patty, and Crystal Gayle have graced audiences inside of its charming and historic interior.
Originally built in 1925, in the era of silent films, this Downtown Lufkin gem continues to shine bright for all audiences!
---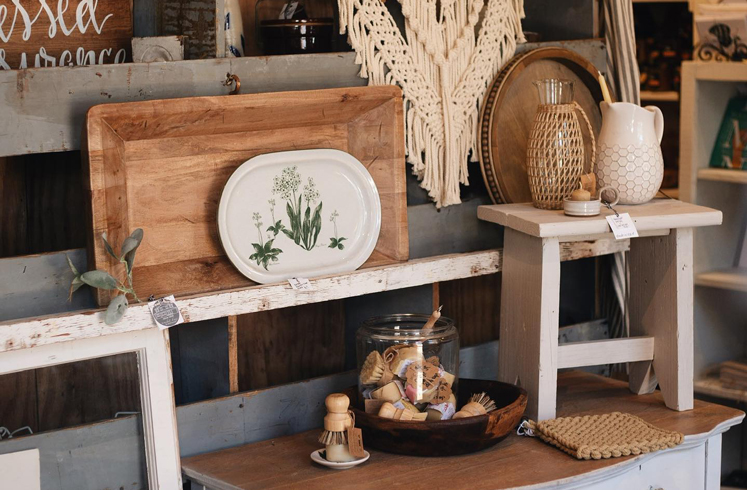 3. Salt and Honey & Circa 1916 Market Days (Downtown Lufkin Creative Cultural District)
Support local artisans! Lufkin provides a platform for local East Texas artists to share their homemade and hand-crafted gifts with the world and you get to take them home with you. Salt and Honey is a cherished hotspot and permanent location for visitors to mosey on in for an eyeful of some of the best in handmade goods and vintage antiques East Texas has to offer.
Circa 1916 Market Days is a magnetic community event drawing in crowds of people who want finely crafted gifts made by a long list of local vendors with a true passion for their artistry. Circa 1916 Market Days is a rotating event, be sure to check their page to find out dates and times.
Both Salt & Honey and Circa 1916 Market days are located on South 1st Street in Downtown Lufkin's Creative Cultural District. Free admission.
---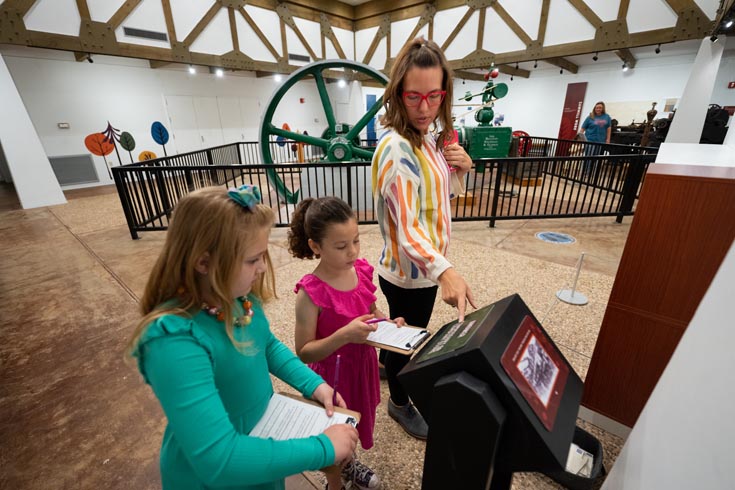 4. Texas Forestry Museum (City of Lufkin – add to the culture of Lufkin)
For the real tree huggers and patrons of rare museums, the Texas Forestry Museum is the only museum of its kind in all of Texas. Learn all about the fascinating history of the Lufkin paper mill, the East Texas sawmill, the logging locomotive and depot, and modern forestry practices. Ongoing lectures and educational events rotate regularly as well.
Stroll along the Urban Wildscape Trail, a nearly half mile walking trail designed to help you escape the city and reconnect with nature. Explore historic exhibitions like Money Trees, discover how tree products were used in the past, the Outdoor Train Exhibit, learn how the railroad played a major role in the sawmill process, and many other interesting forestry showrooms.
Kids are welcome to learn and play in the museum by venturing into the rooms catered specifically for children, such as Timber Town, Nature Playscape, and Lawn Games. Game play isn't only for the kids either! Adults are encouraged to join in on the fun too. Twig Wrapping, I-Spy, and Timber Tees are designed for all ages.
The Texas Forestry Museum is a tree-rific place to explore on your next trip to Lufkin! Free Admission.
---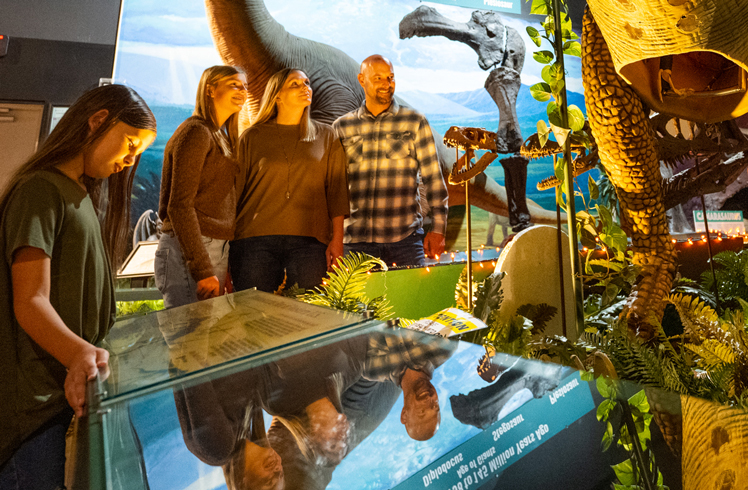 5. The Naranjo Natural History Museum (City of Lufkin)
There's a scientist in all of us. Whether it's an anthropologist, archaeologist, geologist, or all of the above, let your inner researcher fully explore The Naranjo Natural History Museum, an educational and engaging museum built upon a lifetime of findings by Dr. Neal Naranjo. Serving the culture of East Texas, it provides the community with priceless resources for students, educators, and visitors eager to delve into the past through physics.
Indulge in his expansive collection of artifacts, life-sized models, and thousands of fossils, many of which were discovered during his excavations.
Of course, our ancient earth ancestors primarily take the stage in a variety of exhibitions and dioramas dedicated to their discovery. Yes, dinosaurs galore! Bring the kids and be ready to blow your tri-cera-TOPS to the wondrous specimens to see and fun hands-on activities to do here. Free admission for children 3 and under.
---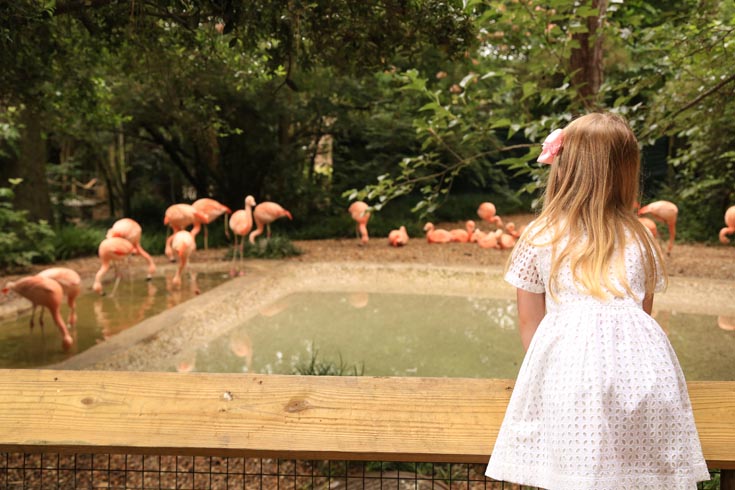 6. Ellen Trout Zoo (City of Lufkin)
An amazing experience for all animal enthusiasts dedicated to getting a more up close and personal look into the lives of nearly 800 wild and exotic creatures. Ellen Trout Zoo is one of the most popular places to visit in Lufkin, Texas for your vacay-itinerary.
Built in the 1960s, it was the vision of only one Lufkin local who opened its doors, specifically for the residents of Lufkin. Walter Trout, President of the Texas Foundry and Machine Company, aka GE Oil and Gas, was gifted a real live hippopotamus for Christmas in 1965. Hippie the Hippo's hippo pen took approximately 18 months to complete, following its finalization, the nationally acclaimed Ellen Trout Zoo was born, slowly being built around Hippie's area over time.
Today, you will be enthralled by the rare selection of animals to see on your visit. Prepare to see hippos (RIP Hippie!), rhinoceros, giraffes, tigers, Bali mynahs, cotton-top tamarins, and many others, some of which are listed in the Species Survival Plan, a conservation program to help ensure the survival of specific and endangered species of animals.
Make sure to hop aboard the miniature pre-Civil war train replica for a relaxing ride around the glistening lake and through the lush pine trees before heading back to your hotel for the night.
---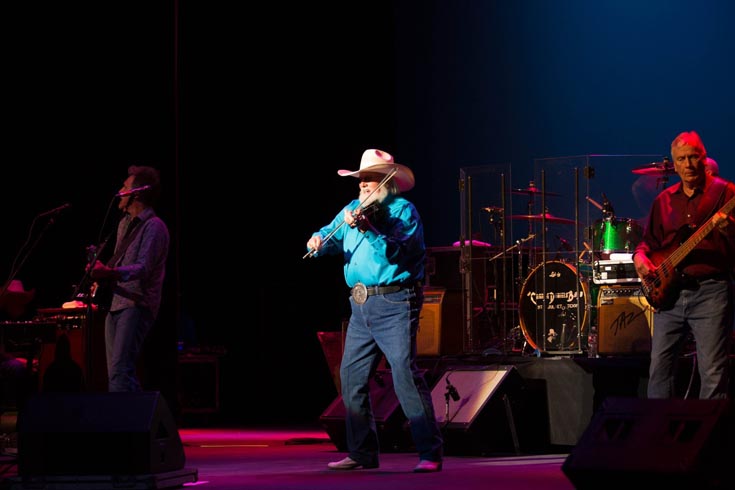 7. Angelina Arts Alliance – Temple Theater (City of Lufkin)
Be it music, dance, or drama, Temple Theater shines as one of Lufkin's most beloved performing arts centers showcasing student works from Angelina College, as well as renowned touring professional artists from here, there, and everywhere. For a prized 21-years and onward, this top-level, 891-seat entertainment venue enriches audiences with illustrious performances.
Brilliant live music acts such as Pink Martini, a talented group of multilingual artists performing songs of all styles, like jazz, cabaret, and lounge, in 25 different languages have dazzled East Texas showgoers. Toe-tapping original musicals like On Your Feet, the true and heartfelt story of Gloria and Emilio Estefan's stardom, and familiar classics that make you want to jump out of your seat and sing right along with them, like Tony Award-winning, Fiddler on the Roof, bring down the house for melophiles and theater lovers alike.
If you're looking for an outstanding theater with endless standing ovations, be sure to check out Temple Theater's calendar of events on your next vacation to Lufkin, Texas.
Arts, history, and culture come together to form the perfection concoction of spirit enriching substance to your Lufkin, Texas experience. Whether it is the food and wine trail, wild and free outdoors trail, or the art and history trail, Lufkin goes the distance by sharing its long list of diverse attractions for every preference. Arts all the way! #LoveLufkin
Visit Lufkin, Texas for more information on art attractions, activities, and trails in East Texas.
---
About the Author: Alexandra is the head writer and digital content creator for Tour Texas. She is an avid traveler, lover of the arts, and enthusiast of all things Texas!
---
---