---
Lufkin
Where wilderness meets culture, there's Lufkin
Where will your Lufkin vacation take you?
You can spend the morning bird watching, then the afternoon sinking birdies on one of our top-rated golf courses. Bike a trail one day, then enjoy the sunset at Lake Sam Rayburn. Spend all day shopping for antiques or unique finds. Where wilderness meets culture, there's Lufkin. What will you do when you get here?
Location, Location, Location!
Lufkin is conveniently located near major cities like Dallas, Houston, Beaumont, San Antonio, and Austin, making it an ideal meeting spot for family reunions, weddings, civic groups, weekend getaways, and professional conferences. Lufkin is the perfect spot for travelers looking for a drive-to destination full of world-class opportunities for family fun.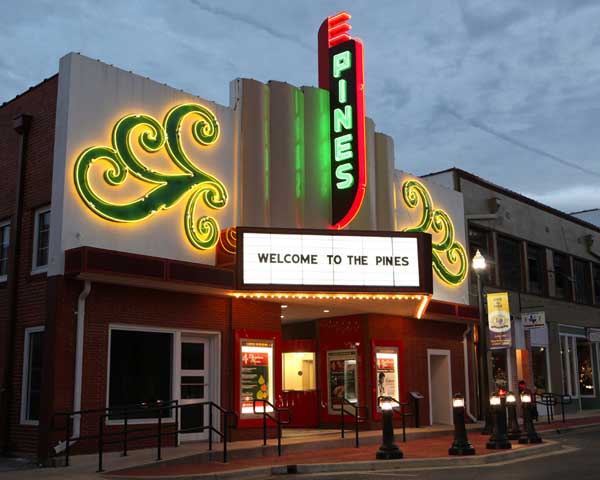 Active Arts Community
Visitors can enjoy wonderful performances of music and dance at The Pines Theater as well as the Temple Theater. The beautiful and historic Pines Theater is the centerpiece of thriving downtown Lufkin. Originally built in the 1920s, The Pines has been restored in Art Deco style and boasts state of the art sound, projector and lighting equipment. Not only is The Pines a place for Grammy-winning performers and world-renown entertainment, but has become a popular venue in town for weddings, reunions, receptions and galas. Classic movies can be caught on the silver screen here every Sunday as well. The Angelina Arts Alliance provides a way to connect people through the arts, and its performance seasons offer diverse arrays of outstanding artists, which represent the very best in dance, theatre, and music. Every show brings the excitement and energy only a live performance can provide. For a town of 36,000 people, Lufkin proudly boasts an active arts community that is rarely found in a town of this size.
Shopping
Get the goods on where to start your shopping adventures. Lufkin is a main street city with many shopping options, including a number of antique shops and specialty stores throughout the city. With the opening of many new retail stores, Lufkin continues to maintain its status as a regional hub for shopping and entertainment.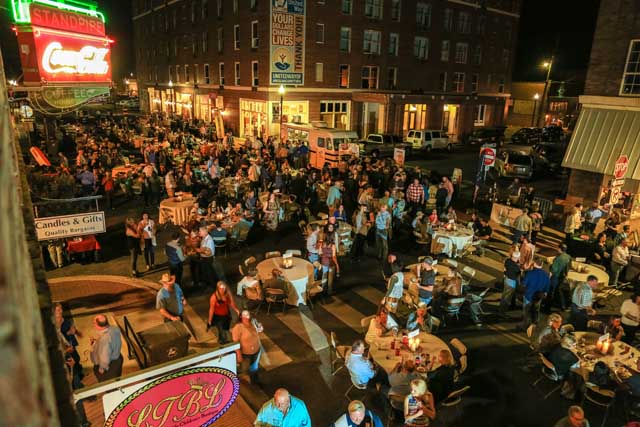 Dining & Lodging
Dining options in the area range from fast food to family-style buffets to world-class restaurants in historical buildings. Located along the HWY 59 corridor, visitors will find a full range of menu choices including American, Italian, Mexican, Chinese, Japanese, plus plenty of dessert and ice cream shops. Lodging amenities for travelers run the full spectrum from RV parks to hotels. Visitors can stay in any one of a number of chain hotels; enjoy the amenities found at local bed and breakfasts, or take advantage of our camping sites.
Located in the heart of the Texas Forest Country. Where will your Lufkin vacation take you?
---
---