---
Lufkin
You'll Love Lufkin!
Welcome to the heart of the Piney Woods - Lufkin, Texas! Lufkin is the hub of one of the most beautiful regions of Texas, rich in culture and history and brimming with friendly people, genuine hospitality and fun family adventures!
Here in Lufkin, the forests stretch for miles and there's something exciting around every bend. Our visitors enjoy our breathtaking natural splendor, cultural and fine arts event and an ever-expanding series of tasting events that have made Lufkin the hottest food-and-wine destination in East Texas.
Lufkin offers an array of beautiful parks, educational and recreational activities and much more! If outdoor adventure is what you crave, the Lufkin area boasts some of the best recreation areas in the state. Lake Sam Rayburn offers fishing, boating, swimming, picnicking, hiking and nature viewing. If golf is your game, we are home to Crown Colony Country Club, which was rated by Golf Digest as "the #1 destination in the State of Texas." This 18-hole crown jewel is a fantastic getaway for any golf enthusiast.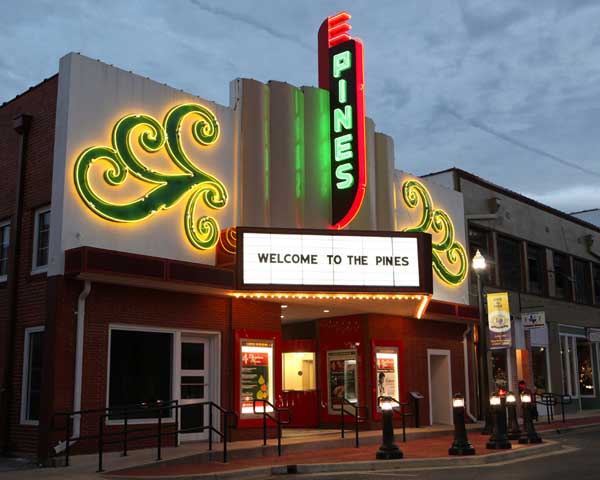 In addition, Lufkin has a thriving arts community and a state-of-the-art performing arts theater. We are a family-friendly community as well, with a zoo, historical museum, forestry museum, art museum and dinosaur museum.
Lufkin is centrally located to major cities like Dallas, Houston, Beaumont, San Antonio, and Austin, making it an ideal meeting spot for family reunions, weddings, civic groups, weekend getaways, and professional conferences. Lufkin is the perfect spot for travelers looking for a drive-to destination full of world-class opportunities for family fun.
Come discover what Lufkin has to offer and take advantage of the tools and resources the Lufkin Convention and Visitors Bureau can provide you. We cordially welcome you to our home so you will learn why we say, "You'll Love Lufkin!"
---
---