---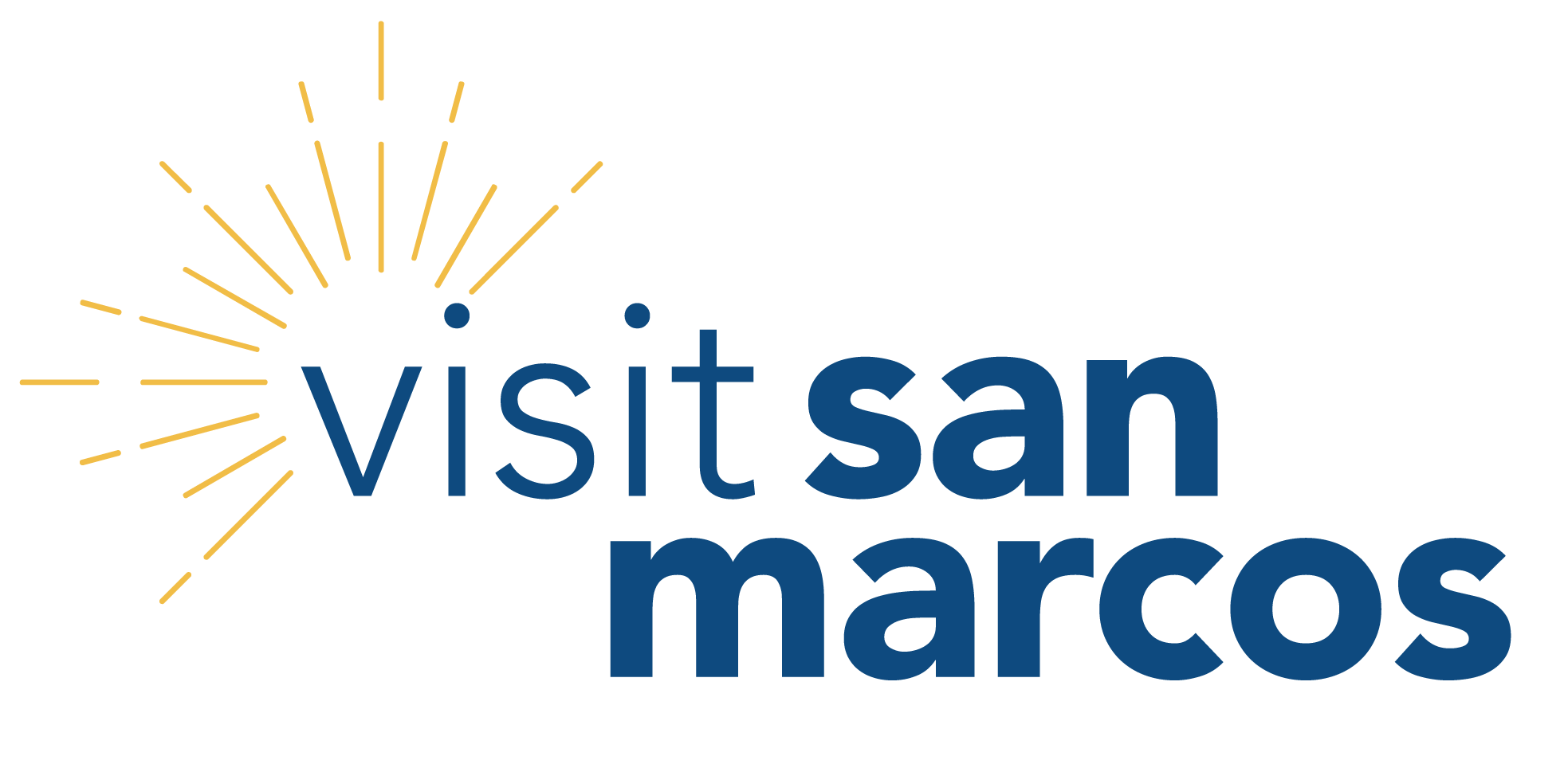 Plan Your Perfect Adventure Seekers Vacation in San Marcos, TX
By Maggie Heyn Richardson
Life is short, and San Marcos, Texas is the perfect place to live large and create your own adventure. From skydiving to trail exploring to night paddling in a glowing kayak, this vibrant central Texas city makes it easy to say "yes!" to excitement.

The Meadows Center
When we say crystal blue water, we mean it. You'll be dazzled by the clarity and beauty of San Marcos' stunning Spring Lake, one of the largest aquifer-driven spring systems in the world. Visit this protected area through The Meadows Center whose eco-tourism excursions put you right in the action on gorgeous Spring Lake.
The Meadows Center is known for its glass-bottom boat rides, but there's lots more to see and do. Hop aboard a kayak, gently ride the waves on a stand-up paddle board, or take a guided snorkeling tour for an inside look at this natural wonder.
The new Splash into Science immersive snorkeling program makes it possible for groups of two to eight people to explore below the surface in water that's a consistent 72 degrees year-round! The guided 45-minute tour takes snorkelers to three of Spring Lake's most interesting features: Diversion Springs, Cream of Wheat Springs, and the Ossified Forest. Spot the lake's many resident turtles and keep your eyes peeled for the seven threatened or endangered species that call it home.
Don't miss exploring Spring Lake by kayak or stand-up paddleboard. Spring Lake Paddling Tours show adventurers breathtaking views of this biological wonderland and its surroundings. Gaze below the glassy surface to spot fish, turtles, geological formations, and the lake's well-known springs. As you paddle, check out the shoreline's lush foliage, hear birds sing, and enjoy fresh air and abundant sunshine.
---

Paddle SMTX
Kayaking gets a glow up—literally—at Paddle SMTX, where nighttime Crystal Kayak Glow Tours are all the rage.
This San Marcos River outfitter features comfy, clear plastic kayaks rigged with colored lights and light effects. You can even choose a boat with your favorite color! As you paddle, soft hues illuminate the water, making the beautiful San Marcos River downright magical. Bring your own beverages and feel free to take a dip in the cool, clear waters along the way.
Crystal kayak daytime tours are also available, allowing you to peer into the clear river while having fun in the sun.
---

Purgatory Creek Natural Area
Get your downhill thrills at Purgatory Creek Natural Area, a must-visit for hikers and trail runners. The more than 1000-acre park features two trailheads, Upper Purgatory and Lower Purgatory, each offering different views and natural features to explore.
Lower Purgatory is especially popular among outdoor adventurers and runners who crave challenges. Along with natural obstacles, the trail includes more than 12 uphill miles for a true, thigh-burning workout. Upper Purgatory also draws avid hikers and runners, as well as naturalists who love exploring its trails and spotting native and migratory birds.
There's something for every adventurer at Purgatory Creek Natural Area.
---

Skydive Spaceland San Marcos
Your heart may be racing, but you'll never regret the decision to jump out of a perfectly good airplane at Skydive Spaceland San Marcos. This well-known attraction gives you the thrill of a lifetime with unforgettable skydiving experiences perfect for both first timers and those returning for more. Whether you're celebrating a milestone or like pushing yourself to the limit, you've come to the right place.
The family owned and operated facility hosts about 100,000 skydives every year, and has its own airplanes and 130-acre airfield. If you're a first-time skydiver, you'll take a tandem jump with a trained instructor at 14,000 feet. Then, you'll freefall at 120 mph before pulling the ripcord and enjoying a mind-blowing, five-minute parachute flight to a soft landing.
Professionally shot videos capture the entire experience, from start to finish.
---

The Longhorn Racing Academy
Ever fantasize about driving a Ferrari, Lamborghini, or Porsche at top speed? Your dreams will come true at Longhorn Racing Academy, where you can race luxury wheels without speed limits.
Choose from two asphalt courses with exhilarating turns, each offering a different experience. Onsite instructors orient you on safe driving, insuring you can master the track with confidence.
Want to take the track in your own wheels? No problem. Longhorn Racing Academy offers a Drive Your Own Car package that allows you to make memories with your personal ride. No matter which option you choose, bring along up to four spectators to watch you drive like a boss.
Conveniently situated between Austin and San Antonio, San Marcos, TX is loaded with action-packed adventures that will make you say, "I'm so glad I did that!" Check out these spots and others to satisfy your thirst for adventure.
---
About the Author: Maggie is a lover of Texas and an award-winning features writer covering the Gulf South. She's also the author of Hungry for Louisiana, An Omnivore's Journey.
---
---