---

5 Awesome Things to Do in the Brazosport Area this Spring
We've all been there before. You know; when the winter doldrums take hold and all you want to do is get away. Once the warm weather of spring arrives, beat back the cold-weather blues on a sandy beach in the Brazosport Area. Located just 65 miles south of Houston, the area is home to five towns (Clute, Freeport, Lake Jackson, Quintana, and Surfside Beach) and three tranquil beaches with soft sand and some of the best fishing and surfing in the state. Not only that, the Brazosport Area is at the heart of a major bird migration route, making it a hotspot for birding enthusiasts.
Along with all of this, there are museums to explore, restaurants to enjoy, and charming hotels and beach houses to stay at. Discover some of the great things you can do in the Brazosport Area this spring below.
---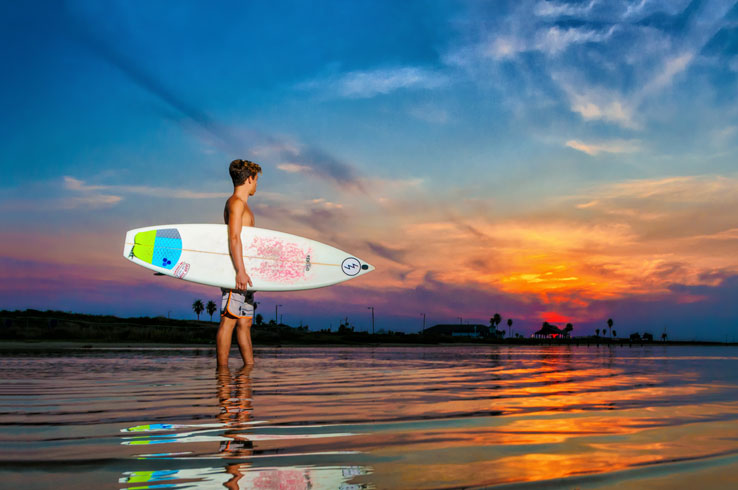 Soak Up the Sun on a Quiet Beach
Savor the soothing warmth of the spring sunshine, inhale the salty aromas of the sea, and relax as you listen to waves crashing on the quiet shore. Whether you're looking for a relaxing weekend vacation or to enjoy the springtime charm of the Texas Gulf Coast, look no further than Surfside Beach, Quintana Beach, and Bryan Beach. With long stretches of soft sand, these beaches are the perfect place to work on your sun tan and dip your toes in the water. Make sure to catch some waves at Surfside Beach, where you'll discover some of the best surfing in Texas thanks to its consistent waves and deep waters.
---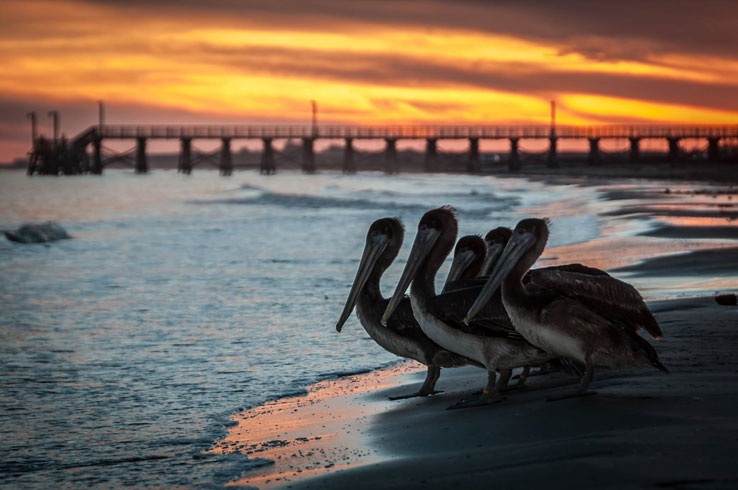 Go Birding at Two Wildlife Refuges
Spring is peak birding season in the Brazosport Area, where you'll find two sprawling wildlife refuges (Brazoria National Wildlife Refuge and San Bernard National Wildlife Refuge) that provide a habitat for more than 300 species of birds. Whether you're hooked on the thrill you get from spotting a bird you've never seen before or you simply enjoy the outdoors, exploring these refuges is a must. Keep a keen eye out for migrating songbirds, falcons, and hawks as you hike on tranquil trails through thickets of live oaks and past bayous and marshes. Make sure to bring your binoculars so you can get the best possible look at these amazing avians.
---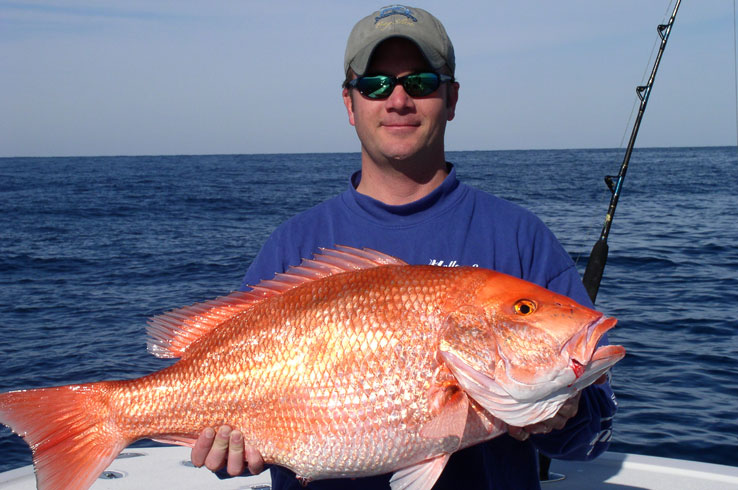 Enjoy World-Class Fresh and Salt Water Fishing
If your ideal afternoon involves casting a fishing line and waiting until something hooks, the Brazosport Area is for you. With its rivers, beaches, and seaside piers, this part of the Texas Gulf Coast offers the best of both fresh and salt water fishing. Try your luck at snagging bass and catfish from the bank of the Brazos River at Freeport Municipal Park. At the Surfside Jetty and Quintana Beach County Park Fishing Pier, you can bag bull redfish, sand trout, whiting, and more. For the ultimate Gulf Coast fishing experience, book a half- or full-day chartered deep sea fishing excursion. Play your cards right and you may just catch a red snapper, mahi mahi, king mackerel, or shark worthy of the tallest of fishing tales.
---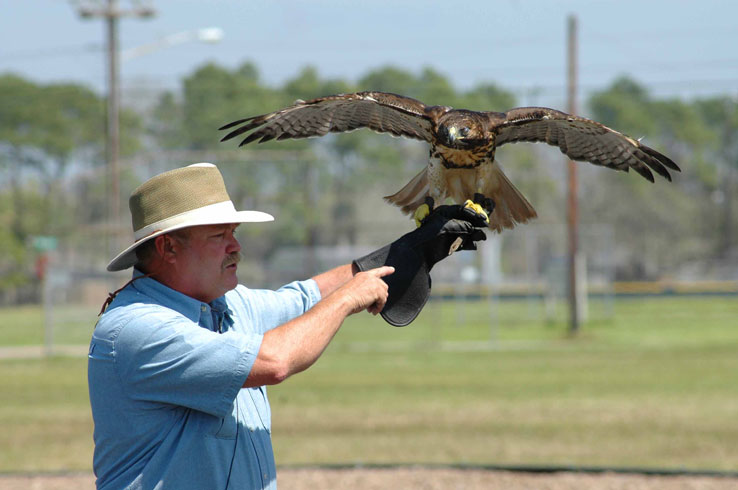 Don't Miss All the Unique Springtime Events
Whether you're visiting Clute, Freeport, or Surfside Beach, you won't want to miss out on any of the Brazosport Area's spring festivals. Start with the St. Patrick's Day Parade in Surfside Beach (March 17), one of the longest lasting traditions in town. Don your finest green apparel and enjoy the festive parade on the beach, costume contests, and a reenactment of the Battle of Fort Velasco. To experience birding in the Brazosport Area, head to Quintana for Spring Fling (throughout April) or the San Bernard National Wildlife Refuge for the annual Migration Celebration (April 21 – 22). Both events give you the chance to learn about the many birds that migrate here in the spring, an essential thing to do this time of year.
Also at the end of April is the Freeport RiverFest (April 26 – 28), one of the biggest events in the area that includes a three-on-three basketball tournament, barbecue cook-off, and 1K and 5K fun runs. Along with these special events, RiverFest features a carnival, craft vendors, a beer garden, and all sorts of live music. No matter what kind of fun you're looking for, you'll uncover it at one of these events this spring.
---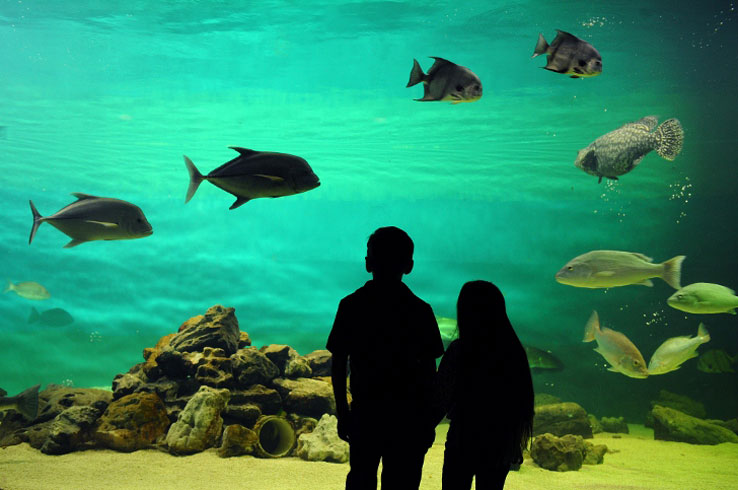 Visit Sea Center Texas
Assuming you've fished in the coastal waters of the Brazosport Area, you're probably aware of the abundance of marine animals that call this part of Texas home. Get a close-up look at these critters at Sea Center Texas, where you'll find large aquariums created to emulate certain Gulf Coast habitats. Touch blue crabs, snails, and anemones in the 20-foot touch pool; watch hardhead catfish and black drum swim in the Coastal Bay Aquarium; and say "howdy" to Gordon the 300-pound grouper in the 50,000-gallon Offshore Gulf of Mexico Aquarium.
Tour the aquariums, then step out onto the Wetlands Boardwalk, a 600-foot-long elevated pathway that crosses over a three-acre freshwater marsh and a two-acre saltwater march, giving you the chance to see green tree frogs and an array of birds. In addition to its aquariums, Sea Center Texas has a marine fish hatchery that produces red drum, spotted seatrout, and southern flounder that are used to replenish populations in the bays along the Texas coast. Get behind the scenes of the hatchery and learn about its operations on a special tour offered Tuesday through Saturday that you have to book in advance.
With its peaceful beaches, abundance of ways to enjoy the outdoors, and fun events, the Brazosport Area is a great place to get away this spring. Learn more about Clute, Freeport, Lake Jackson, Quintana, and Surfside Beach here.
About the Author: James Waterson is the head writer and content specialist for Tour Texas. When he isn't writing about the many great places in the state of Texas, he's planning his next epic adventure in the Lone Star State.
---
---