---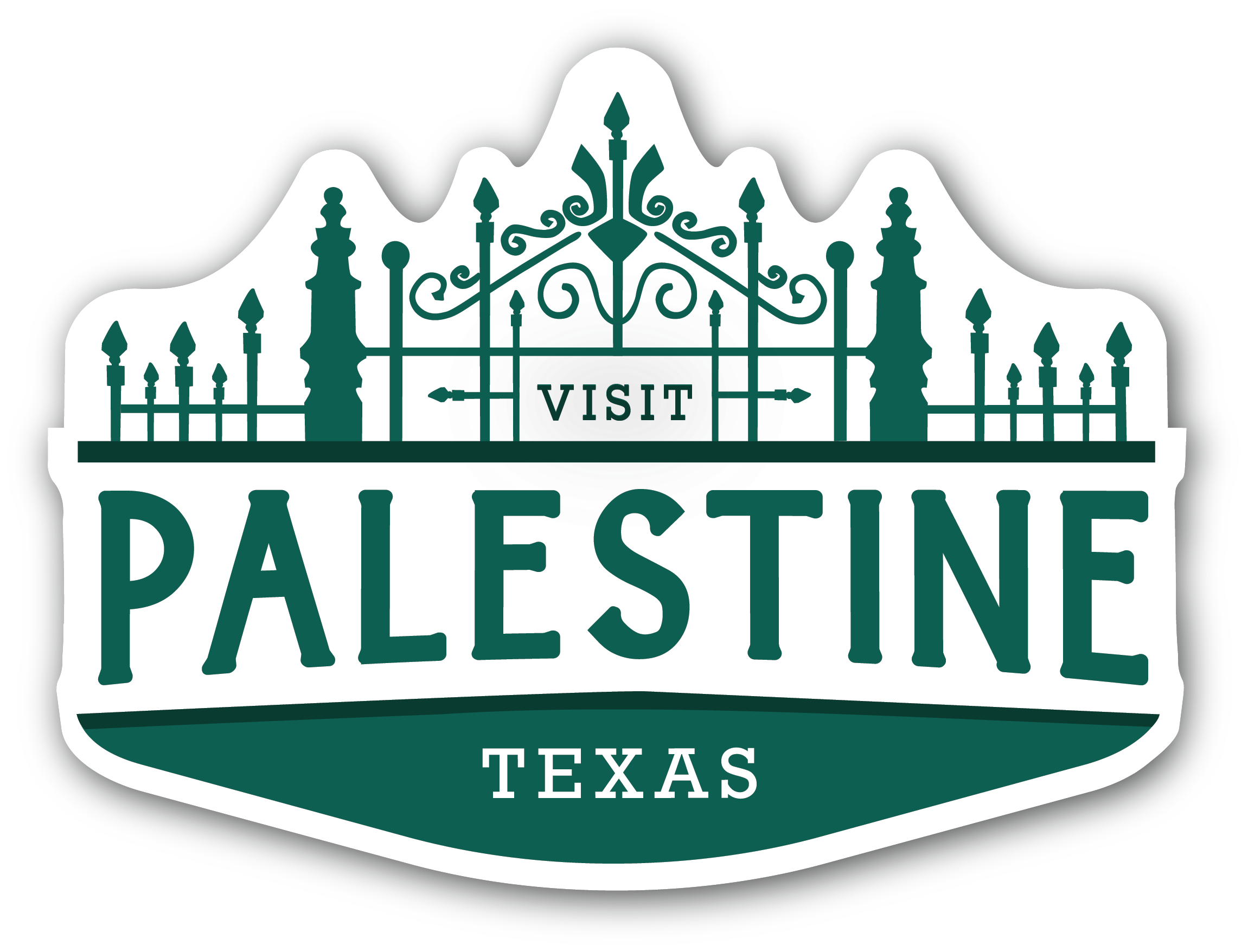 5 Amazing Ways to Celebrate Spring in Palestine
By James Waterson
Clear blue skies, warm sunshine, and fields covered in the blues, reds, and yellows of blooming bluebonnets and other wildflowers. Think of spring here in the Lone Star State and all of this comes to mind. Yet in Palestine, a different flower heralds the arrival of the season. It's here that the blooms of dogwood trees cover the town in mesmerizing whites and pinks like strokes of paint on a canvas.
Seeing the dogwoods is more than enough reason to visit Palestine this spring, but that's not all the town has to offer. Watch chuck wagon races, take in all the historic architecture, and pamper your taste buds at any of the town's local eateries. See why you should plan your next spring getaway to Palestine below.
---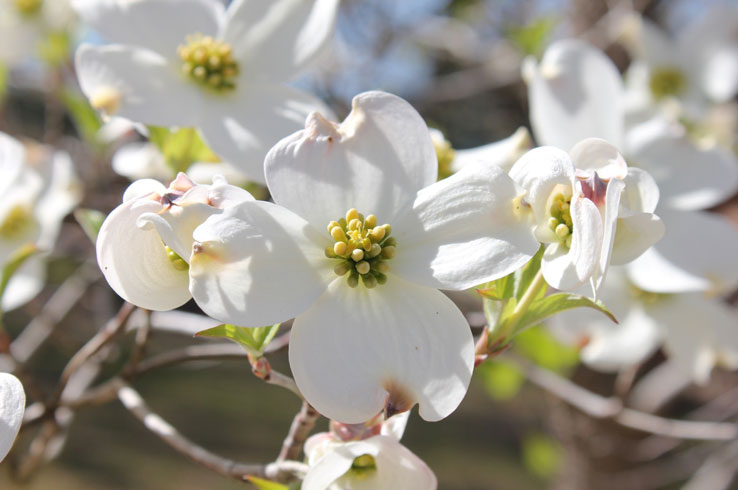 See Beautiful Blooming Dogwoods
As celebrated author and aviator Anne Morrow Lindbergh once wrote, "After all, I don't see why I am always asking for private, individual, selfish miracles when every year there are miracles like white dogwood." Long have blooming dogwoods stolen people's hearts, and there are few better places to see them than Palestine.
The dogwoods start blooming in late February or early March. While you can see them throughout town, the first place you should go is the 254-acre Davey Dogwood Park. Cruise on the five-and-a-half miles of roads that wind through the park for a quick tour. To see more mature trees, and to immerse yourself in all of Palestine's spring colors, explore the park's seven miles of hiking and biking trails.
Dogwoods aren't the only flowers you'll see in spring. Redbuds, saucer magnolias, azaleas, and bluebonnets cover Palestine in all the vibrant reds, pinks, and blues of the season.
---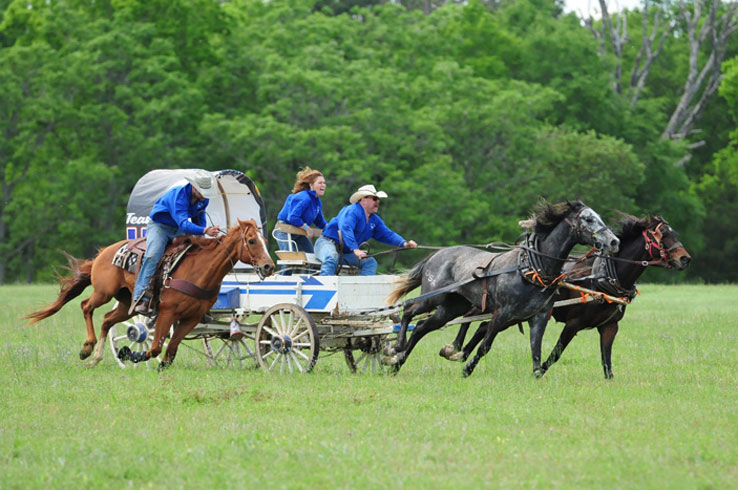 Enjoy Palestine's Unique Spring Festivals
Although you can see the blooming dogwoods throughout the spring season, you won't want to miss the Texas Dogwood Trails Celebration. Held the last two weekends in March and the first in April, the festival is made up of fun and family-friendly events throughout town, including a car show and historic tours. Head to downtown Palestine for the Dogwood Trails Festival, where you and your kids will indulge in delicious food, listen to live music at two stages, and play in a Kids Zone. Make sure you're here for the Dogwood Trails Celebration's third weekend, when top country music stars come to town for the Wiggy Thump Festival.
Yet that's not all. Listen to all the sweet folk music at the Old Time Music and Dulcimer Festival (Last full weekend in March), a three-day event featuring performances by some of the best dulcimer players in the country. Stay a little later in April for one of the most unique races in Texas: The 1836 Chuckwagon Race (April 17 - 26). Watch as colorful (and oftentimes whimsical) horse-drawn chuck wagons vie for bragging rights like chariot racers in ancient Rome. Along with all the adrenaline-pumping action, there's live music, daily trail rides, clinics, and auctions.
---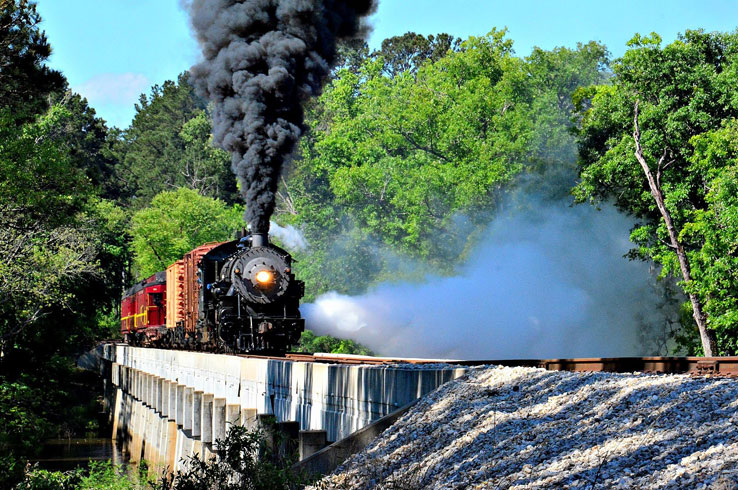 Hop Aboard the Texas State Railroad
There's more than one way to see Palestine's famous dogwoods. Book your spot on the Texas State Railroad's Dogwood Brunch Train ride to see the whites of the dogwoods and the verdant greens of the Piney Woods roll by from your seat in an old-fashioned train car. Along with being a fantastic way to observe East Texas' spring colors, it's a memorable experience perfect for if you're traveling with your sweetheart or your family. After all, it's not every day you get to ride a vintage train.
The Dogwood Brunch Train excursion isn't the only ride the Texas State Railroad is offering this spring. Savor Texas-brewed beers and a mouthwatering barbecue dinner on Pints in the Pines, or enjoy a romantic evening on the rails with decadent chocolates, delicious Italian fare and wine, and views of the stars on Wines in the Pines. Check the Texas State Railroad's website for more information on any upcoming rides and to buy your tickets.
---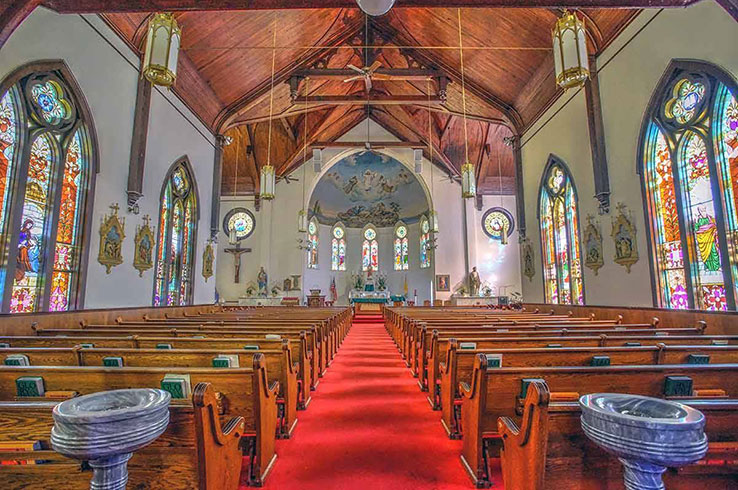 Admire All the Historic Architecture
With all of its majestic 19th-century Queen Anne-style homes and gothic churches, Palestine is a treasure trove of historic architecture. In fact, the town has the second-most historic properties in Texas. Start along Main Street and Oak Street, where vintage brick storefronts full of bars, boutiques, and restaurants line narrow one-lane streets. Check out the beautifully restored 1914 Redlands Inn and the spectacular 1893 Sacred Heart Catholic Church, which features stained glass windows from France and Italy.
As photo-worthy as both of these buildings are, it's just the start. Whether you're a fan of vintage architecture or you're looking for the perfect photo-op for your Instagram, you'll find plenty to see here. We have both north side and south side historic district driving tours that they the guess work out of finding these prime locations.
Whether you join the tour or you forge your own trail, check out some of Palestine's finest examples of historic architecture here.
---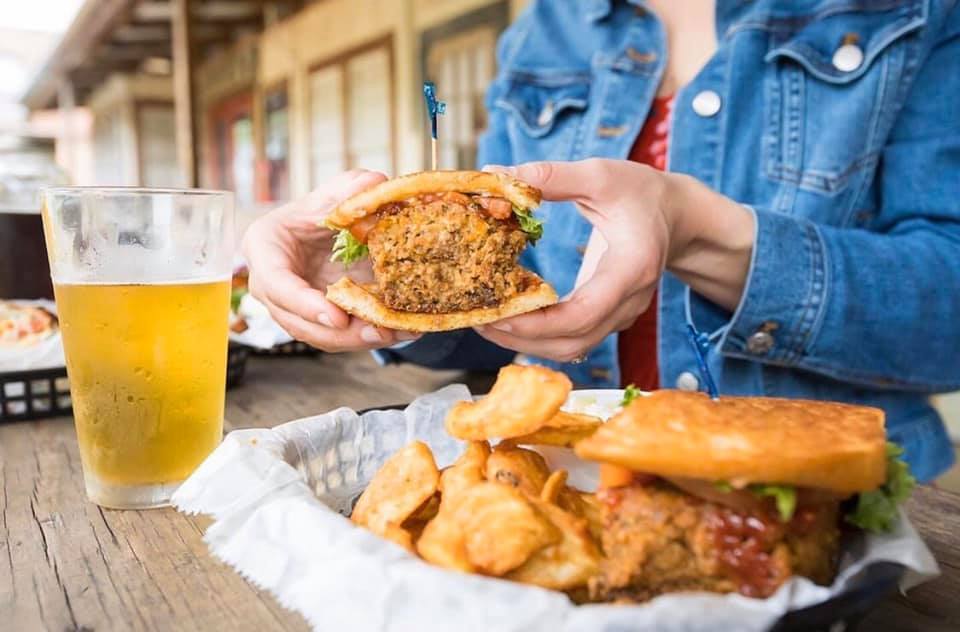 Treat Yourself to the Many Culinary Flavors of Palestine
A piping hot espresso in the morning, some savory brisket for lunch, and an oh-so-sweet buttermilk pecan pie from one of the most popular comfort food hotspots in Texas for dessert. This is just a taste of the culinary delights that await in Palestine, where you'll find everything from traditional barbecue joints to high-end fine-dining restaurants.
Tuck into a brick-oven pizza paired with a glass of red or white wine at Switch Brick-Oven Pizzeria & Wine Bar. Sample the creations of executive chef Sam Moffitt at Queen St. Grille, a restaurant that boasts high-end fare like alligator ribs and pistachio-crusted seabass with an extensive international wine list. Then relish a slice of succulent pie from Oxbow Bakery, voted as one of the best pie shops in the Lone Star State by readers of Texas Monthly and Texas Highways.
Hungry? Check out all of Palestine's local eateries here.
---
---