---
Palestine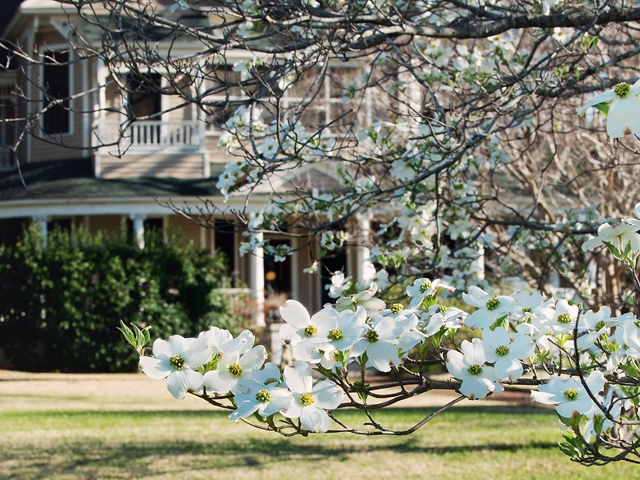 Forget stopping to smell the roses; it's the beautiful dogwood blossoms calling your name in Palestine, a charming East Texas town centrally located between Dallas, Houston, Waco, and Shreveport. Long known for its natural beauty and historic charm, the city has rapidly become a top travel destination on the strength of its restaurants and unique, family-friendly attractions.
"Foodies" will be in paradise here, with top options ranging from highly acclaimed bakeries to barbecue joints, coffee shops, gourmet restaurants, and a pizzeria that serves wood-fired pies. For some fine dining, enjoy a meal prepared by a chef trained at the Culinary Institute of America, and another by the New Zealand Culinary Institute. For its offerings of escargot and foie gras, Texas Monthly recently named Red Fire Grille a Top 40 travel destination. Meanwhile, you can tuck into the New Zealand Pavlova and lamb chops served at Sabor A Pasion Estate and Vineyard, a bed and breakfast with well-appointed cabins throughout its 25 acres of scenic terrain.
In the spring and fall, Palestine's biggest draws are those beloved dogwood trees. For nearly 80 years, the city has hosted the Dogwood Trails Celebration in Davey Dogwood Park and throughout the community over three weekends in March and April, when the flowers are blooming in all their glory or again in November when the fall foliage creates breathtaking color displays. With the Dogwood Brunch Train on the Texas State Railroad, local theater, art, and music on display, along with all the delicious treats, you've got an event worth traveling for.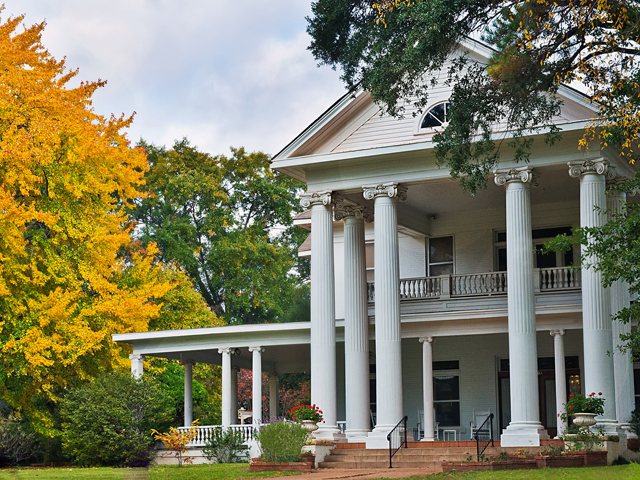 The past continues to have a profound effect on Palestine. There are more buildings in the National Register of Historic Places here than any other mainland city in Texas. Explore Palestine and you'll encounter Victorian homes, churches, cemeteries, and the stately Anderson County Courthouse, built in 1914. The history of the region is showcased in the Museum for East Texas Culture, home to exhibits dedicated to the Caddo Indians, the railroad industry, African American citizens, and more.
Of course, nothing was more instrumental in building the city of Palestine than the railroads, and today's visitors can experience train travel for themselves on the line that was first constructed in 1883. The Texas State Railroad conducts regular excursions through the Piney Woods to nearby Rusk, and also offers special events and popular activities throughout the year.
The time will fly by while you're here, so make sure you schedule trips to the "coolest hardware store on the planet," an iconic Texas theatre, and a truly "curious" hands-on museum. You still won't have seen or done everything there is to do in this amazing place, but it will tide you over until your next visit.
---
---