---

Bullock Texas State History Museum in Austin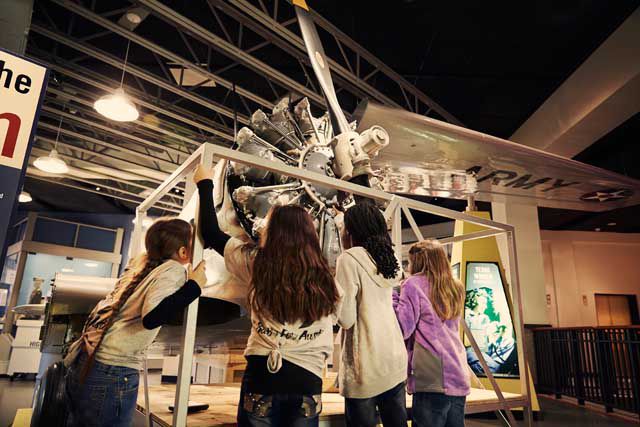 In a state where everything's bigger, hundreds of dazzling artifacts that truly tell the tale of Texas's rich history can't go just anywhere. With 34,000 square feet of exhibits right in the heart of downtown Austin, the Bullock Texas State History Museum is the impressive home the Lone Star State deserves.
Three floors of Texas History Galleries examine more than 16,000 years of history. In the newly renovated first floor gallery, you'll explore the lives of the earliest residents of the land now called Texas, with innovative multimedia, original mini documentaries, and hands-on interactives. You will also discover the ambitions of Europeans to colonize the area and encounter the 300-year-old French colonial shipwreck La Belle. The Museum's second floor galleries explore how Texas was molded by revolution, annexation, the Civil War, the Great Depression, and other major events from 1821 to 1936. The third floor highlights how various industries, technology, and scientific developments have shaped the state and continue to impact Texas today. The third floor also explores the iconic music, cinema, and sports that ignite the imaginations of the Lone Star State and beyond.
In addition to the Museum's Texas History Galleries, two special exhibition spaces continually introduce new installments, both created by the Bullock Museum and by other institutions nationwide. These temporary displays incorporate everything from local, current topics to world history, science, art and pop culture. The museum's events calendar is also constantly changing, with fun and fascinating activities, concerts, lectures, films, and more being added regularly.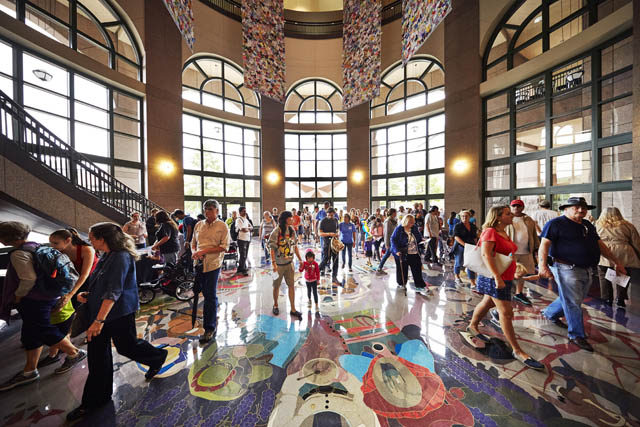 If the mood to take in a new blockbuster strikes you, you don't even need to leave the grounds. Bullock Museum is home to two movie theaters: the IMAX Theatre, with the biggest screen in Texas; and the Texas Spirit Theater, which transports viewers to another time and place via 4D special effects. Afterward, hit up the Story of Texas Cafe for a quick bite.
A trip through the Bullock Museum is truly unforgettable, but just to be sure, pick up a memento at the Museum Store before you go. Or, even better, go back often to see what's new. Within walking distance from the Texas State Capitol, with a convenient underground parking garage for those driving, Bullock Museum is a fantastic place to spend a day or just a few hours celebrating Texas heritage.
---
---