---
Attractions in Harlingen
Iwo Jima Monument
In October 1981, Dr. de Weldon gifted his original, full sized 32-foot high Iwo Jima working model to the Marine Military Academy as an inspiration to the young cadets. The stunning outdoor sculpture is the original from which the monument in Arlington, Virginia was cast.
The Museum located next to the monument features Marine Corps memorabilia, videos about the battle, and a Veterans' Hall of Fame. Many lucky visitors can also enjoy the MMA Corps of Cadets' Parades throughout the year.
---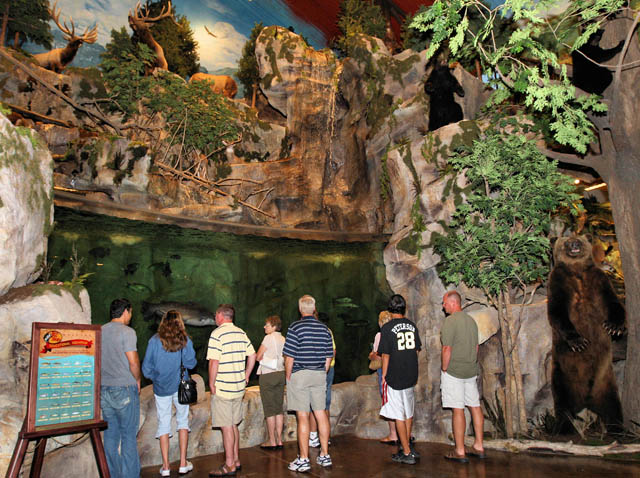 Bass Pro Shops
The ultimate outdoors attraction is in Harlingen!
Bass Pro Shops, America's most popular outdoor store, is now open in Harlingen. These stores are a combination of museum, art gallery, aquarium, outdoor education, conversation and entertainment. Each store is uniquely themed to the region in which they are located so that no two stores are alike.
The Harlingen store offers outdoor enthusiasts 3½ football fields of shopping excitement, with the area's largest selection of equipment and clothing for hunting, fishing, hiking, backpacking, wildlife viewing, camping, outdoor cooking and more. The gift and nature center serves up a wide variety of outdoor-related items from lamps and dishes to bird feeders and furniture. There is an expansive boat showroom, as well as a boat service center.
The outdoors is brought indoors with unique exterior and interior motifs, including massive log and rock work, large aquariums and water features stocked with native fish species, and an extensive collection of museum-quality fish and wildlife exhibits. Historic photos, artifacts, and memorabilia pay tribute to the Rio Grande Valley's great outdoors heritage.
---
---