---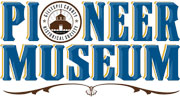 Pioneer Museum in Fredericksburg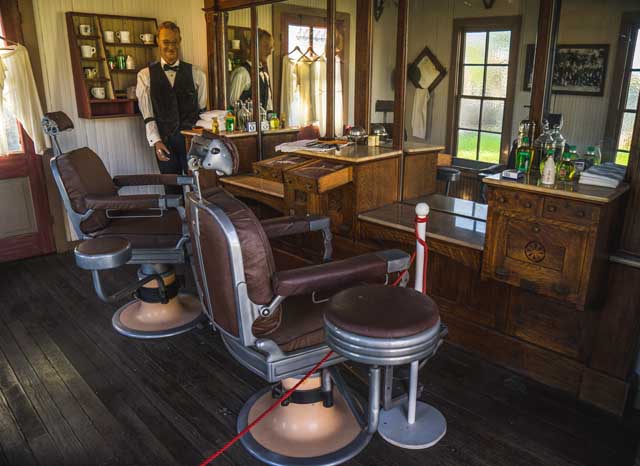 Millions of people know Fredericksburg, Texas. For years they've been coming for our many outstanding Festivals, Live Music Concerts, elegant B&B stays, unique Shops, Art Galleries, Wineries, Bike-a-thons, Home Tours, and Enchanted Rock. We are now seeing a burgeoning new market responding to Heritage Sites in Fredericksburg that present our local, state, and national history.

How did Fredericksburg become Fredericksburg?

It's our job to tell you. From a vast, empty, inhospitable wilderness in 1846 to becoming one of the 2016 hottest places in the country to spend some quality vacation time - this did not happen by accident.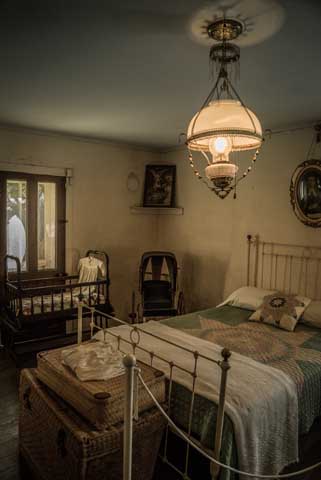 We run two downtown museum sites dedicated specifically to telling our Local History, focusing on the German cultural values and way of life that built and sustained this wonderful place. Consider this your invitation to visit The Pioneer Museum at 325 West Main and The Vereins Kirche on the MarktPlatz at 100 West Main.

The Pioneer Museum campus consists of eleven historic buildings, four of them in their original locations of the mid-19th century. The visitor takes a self-guided tour into each one, viewing period artifacts on display and listening to recorded voices of descendants of the pioneers describing what life was like from the 1840s to 1930s.

The Vereins Kirche, which means "Society Church" is perhaps the most recognizable building in town. Built in 1935 as a memorial to the town's founders, it is a replica of the 1847 structure, Fredericksburg's first public building. It served as the community's church for all denominations, its fort, school, and social center. It is also where founder John O. Meusebach and representatives of the Comanche tribes signed the historic 1847 Treaty of Peace between the Indians and the new settlers. Now the "VK", as many locals refer to it, houses more exhibits telling our story.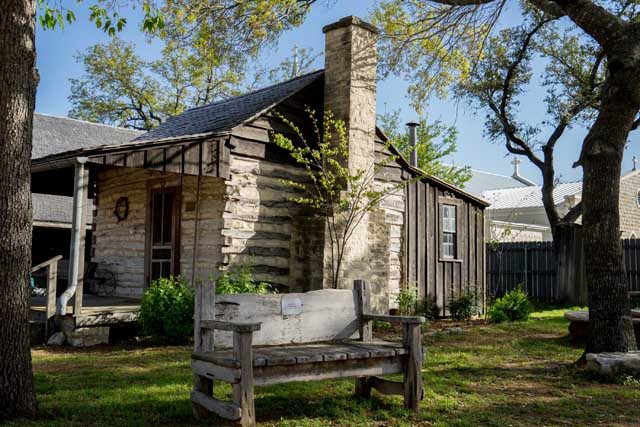 We are priced to be family-friendly. The Pioneer Museum costs $5 for adults, $3 for students, and the age-5-and-unders are free. Visiting the Vereins Kirche costs you nothing but time, although we do appreciate donations.

The Pioneer is open Monday through Saturday from 10-5. The Vereins Kirche is open Tuesday through Saturday from 10-4:30.

Beginning in late 2016, we are accepting reservations for rental of our historic and beautiful Sanctuary and Social Halle, a perfect setting for destination weddings, special events, small meetings and such. We also have lovely grounds suitable for outdoor events in the good weather. Visit our website for scheduling and pricing information.

There are a thousand good reasons to visit Fredericksburg, and we are one of them. Hope to see you next time.
Contact us at 830-990-8441.
---
---