---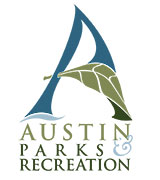 Austin Parks & Recreation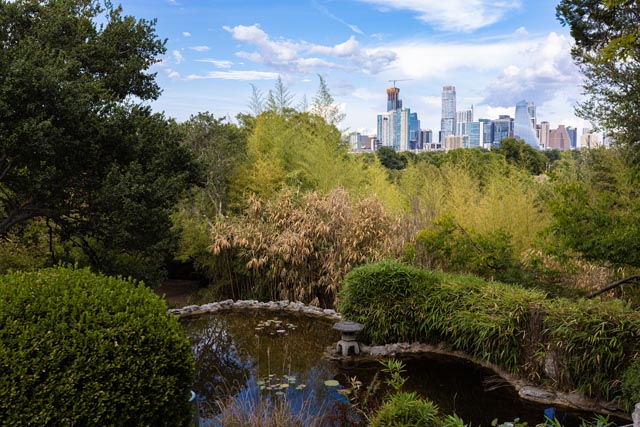 Welcome to Austin, a city of rich culture surrounded by the spectacular beauty of the Texas Hill Country. Uncover centuries of history, explore tranquil gardens, and cool off in the crystal-clear waters of a spring-fed pool. The best way to experience the Texas capital's diverse offerings is by visiting one of the many sites managed by Austin Parks & Recreation ranging from museums and nature centers to parks with endless trails. Each locale offers its own things to see, do, and discover, and stopping by as many as you can is a must while you're here.
A great starting point when discovering a new city is by immersing yourself in its past. Pay your respects to those who founded Austin and helped shape Texas into what it is today at the Oakwood Cemetery & Chapel Visitor Center where many of the state's earliest movers and shakers are laid to rest. Then find your way to Austin's historic downtown squares –Wooldridge Square, Brush Square and Republic Square – which date back to the city's original 1839 plan.
To browse the work of local artists and crafts people, head to the Old Bakery and Emporium on Congress Avenue, a Victorian landmark building that is also listed in the National Register of Historic Places. The Old Bakery features an art gallery and vestiges of its original history, including its original oven and wooden baker's spade.
Austin also has a long history with baseball, and some of the game's greats have played here in town. Downs Field is a local baseball landmark that was once the home of the Austin Black Senators, a segregated Negro League team that dates to the 1910s. National Baseball Hall of Fame inductee Willie Wells played for the Black Senators, as did other notable players like Hilton Smith.
Austin's natural beauty and its 228 days of sunshine per year make it a fantastic place to enjoy the outdoors, and you don't have to go far to do just that. The city is home to a recorded 244 miles of trails, perfect for jogging, hiking, biking, and exploring. Wander past limestone cliff walls and along the trickling waters of Barton Creek as you traverse the 7.9-mile Barton Creek Greenbelt Trail. Work up a sweat on the 10-mile Ann and Roy Butler Hike and Bike Trail along Lady Bird Lake in the heart of Downtown Austin. For an unforgettable view, ascend the steps to the summit at Mt. Bonnell, which overlooks the downtown area, Lake Austin, and miles of gorgeous Hill Country terrain.
Visiting in the summer? Cool off at Barton Springs. Known as one of Texas' best swimming holes, this three-acre natural spring-fed pool maintains an average temperature of 68 to 70 degrees, making it ideal for year-round swimming. Swim, splash, and relax, and you'll quickly forget you're just minutes away from downtown Austin.
The Zilker Botanical Garden takes you far away from the epicenter of one of Texas' largest cities as well. Breathe in the aromas of roses and herbs and stroll through a Japanese garden with streams, waterfalls, and koi-filled ponds as you explore the verdant 26-acre oasis. Finally, get up close and personal with the free-roaming peacocks that reside at the Mayfield Park & Nature Preserve. Surrounding a home built in the 1870s, the park includes gardens, ponds and scenic hiking trails that wind through 21 wooded acres.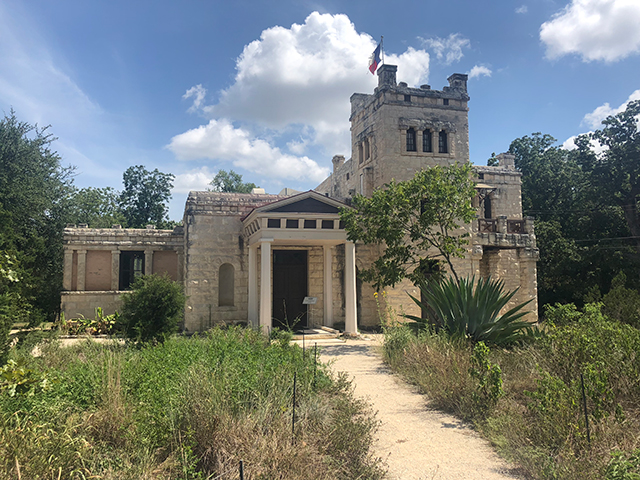 When you need a break from the outdoors, tour one of Austin Parks & Recreation's captivating museums. The Elisabet Ney Museum showcases the 19th-century studio of German sculptor Elisabet Ney and features the celebrated artist's works, as well as those of other artists throughout the home and around the grounds. Get further acquainted with two other prominent Texans at the Brush Square Museums. Step inside the homes of Susanna Dickinson, one of the survivors of the Battle of the Alamo, and prolific writer William Sidney Porter, better known as O. Henry.
Whether you're looking to escape to the outdoors or discover a fascinating piece of Texas history, you'll find what you seek in one of Austin Parks & Recreation's many treasured sites.
---
---