---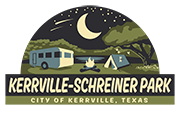 Kerrville-Schreiner Park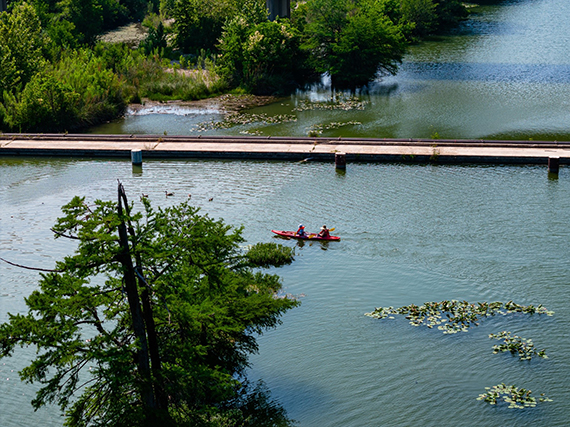 French author Jules Renard once remarked, "On earth there is no heaven, but there are pieces of it." When you see Kerrville-Schreiner Park, you'll agree. This slice of heaven is in the Texas Hill Country, about three miles from Kerrville's historic downtown. It offers a host of outdoor activities. Kerrville Schreiner Park is as perfect for a quiet sunrise stroll with your pooch as it is for a fun-filled week of swimming, kayaking, fishing, and mountain biking with your entire family!
The 517-acre park includes prime attractions — the lazy Guadalupe River and the rolling, juniper covered hills that make this part of The State of Texas special. Over 13 miles of trails loop around the park and range from easy to difficult. Trails range from easy to difficult, accommodating all levels of walkers, hikers, and mountain bikers. An easy paved path skirts the crystal-clear Guadalupe River. More challenging trails ascend the park's hills. If you can tackle them, you'll be rewarded with awe-inspiring views of the surrounding countryside.
A Park for All Seasons
Kerrville-Schreiner Park is a four-season destination. Spring ushers in blooming redbud trees and a blanket of bluebonnets. Year-round and migratory birds sport their fanciest feathers and strut their stuff for the spring mating season, too. With 200 species, the park is a birdwatcher's mecca. Belted kingfishers, American kestrels, and great blue herons stay throughout the year. Painted buntings that look like rainbows with wings, on the other hand, are simply passing through.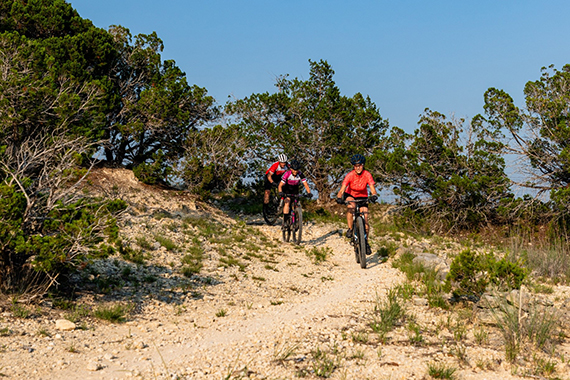 As summer rolls around, the Guadalupe River takes center stage. Take a dip in the refreshing swimming hole or enjoy the tranquil water in a canoe, kayak, paddleboard, or innertube rented onsite. Fish for Guadalupe bass, rainbow trout, catfish, and perch. Or kick back and feast on a leisurely picnic.
With the shorter days and cooler nights of fall, gold, orange, and red leaves of live oak, Spanish oak, and sumac burst onto the scene. You'll see a panorama of Mother Nature's handiwork from trail lookouts.
Fewer people visit in the winter, even though the temperatures are mild. As you hike or bike the trails, the only living souls you may see are the deer and wild turkeys that inhabit the park. After a day in the crisp air, don't forget to look up! Stars shine brighter and twinkle more in the winter.
Play All Day, Stay All Night
With so many activities, a day trip to Kerrville-Schreiner Park is never enough. Luckily, the park provides tent and RV camping sites, as well as mini and full cabins. You can even stay in a tepee that's just steps away from the Guadalupe River.
The proximity to Kerrville makes the park an ideal "home away from home" for campers to explore this charming town or take in one of its concerts, festivals, or fairs. At the end of the day, the short drive or bike ride (via the River Trail) from the historic downtown back to the park will have you sleeping under the stars in no time.
To plan your visit to this slice of heaven on earth, please visit Kerrville's official vacation planning website.
---
---