---
Market Square in San Antonio
Market Square in San Antonio Annual Events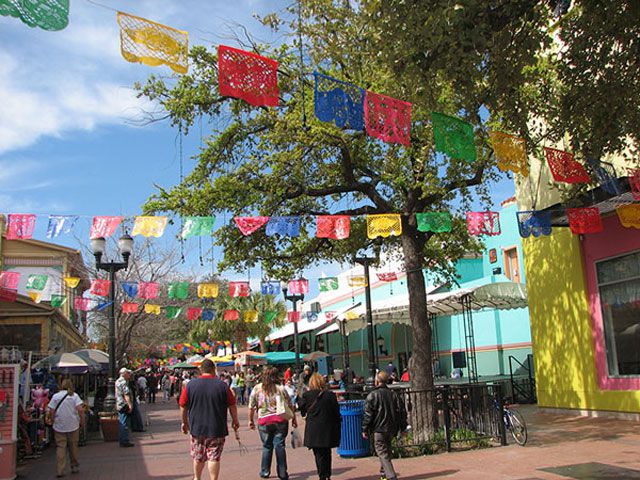 San Antonio's historic Market Square is not just a great place to discover an amazing work of art or enjoy a delicious margarita. The famous Mexican market in San Antonio is also the site of almost two dozen fantastic annual events that feature some of the best live Tejano music and authentic Mexican food that you'll find anywhere in the city.
On certain occasions, it's even a place to sample some decadent chocolate or refreshing ice cream, or just spend romantic afternoon with that special person in your life. One thing never changes: admission is always free! So head to Market Square for one or all of these yearly events.
---
February
Primer Sabado Chocolate Festival
Dark, white, or, milk ... no matter what your favorite style is, you'll find loads of sweet confections at the Market Square Chocolate Festival. Sample the offerings of some of the best chocolatiers in the city, plus check out other food and artisan booths and enjoy live music and dancing.
Market Marriage Day!
Looking for a great way to remind that special someone how much you love him or her? Head to the Market Square on Valentine's Day for group marriage vow renewals and re-pledge your undying love.
Market Square Rodeo Roundup
San Antonio's AT&T Center isn't the only place in town to cowboy up and hoedown. The yearly Market Square Rodeo Roundup features live music, singing, dancing, arts and crafts booths, great food, and horse rides for the little wranglers.
---
March
Painting in the Plaza
Celebrate Contemporary Art Month in Market Square by signing up for one of these paid art sessions. A teacher will be on hand to guide you in the creation of your new masterpiece. No experience is necessary; all you need is a love of painting.
Mid March Market Madness
Mid March Market Madness is Market Square's springtime nod to Barnum & Bailey. Kids will have a blast watching the jugglers, clowns, and magicians perform, while parents will appreciate the live music, shopping, and authentic Mexican food.
Fiesta Primavera Spring Break
Welcome back warm weather in style at the Fiesta Primavera Spring Break, a three-day event sponsored by the Farmers Market Association. Local musicians will supply live music, while area businesses will provide Mexican food and cold beer, and amazing arts and crafts.
Tejano Music Awards Fan Fair
The biggest Tejano music event of the year, Fan Fair spans four days and includes performances by more than 100 bands from across the country on four stages. At the special autograph sessions, fans will be able to meet some of their favorite artists, from up-and-coming acts to veteran musicians.
---
April
Viva Market Square
Held the first weekend of Fiesta San Antonio, Viva Market Square is a celebration of the city's vibrant and diverse culture. There will be three stages' worth of live music and entertainment to enjoy, plus arts and crafts booths to browse while you chow down on delicious Mexican fare.
Fiesta de los Reyes
Fiesta De Los Reyes is one of the largest free celebrations within the 10-day Fiesta San Antonio event. In addition to Mexican standards like aguas frescas and Tejano music, you can snack on some funnel cakes, Cajun shrimp, or burgers, and hear some American rock or 80's hits performed by talented cover bands.
---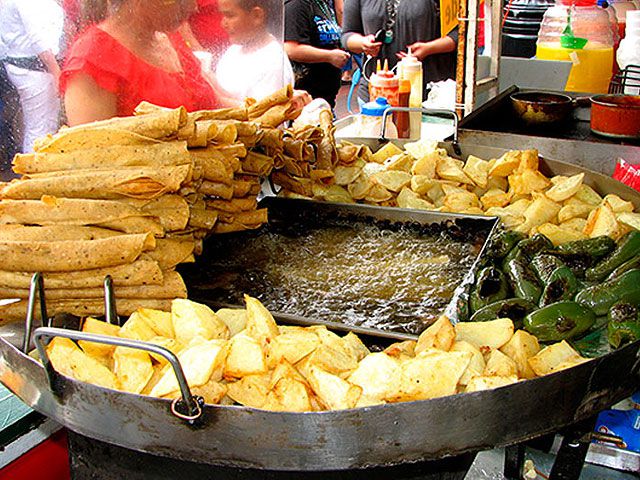 May
Cinco de Mayo
As many as 50,000 people turn out each year for Market Square's celebration of the popular holiday. The fun includes traditional ceremonies, folklorico dancers, and music by mariachi, Tejano, and conjunto groups. And it wouldn't be a party without scores of great food and drink options.
Mother's Day Weekend
Spend the day with the most important woman in your life at Market Square. There will be food, live music, and crafts aplenty to buy, so you can treat Mom on her on her special day.
Memorial Day Weekend Celebration
Get summer started with a bang during this three-day party at Market Square. Arts and crafts for kids takes place on Saturday, with live music and food booths open all weekend long.
---
June
San Antonio Family Pride Fair
One of Market Square's newest annual events, the fair is held to promote the community's gay, lesbian, bisexual, and transgender programs and services. In addition to the vendor and informational booths, live music and food round out the fun.
---
July
Freedom Fest
Independence Day at Market Square means three days of artists, arts and crafts vendors, family activities, food, and live music. In previous years, music acts have included local favorite The Spazmatics and Air Force Band groups Top Flight and Sky Country.
Market Square Ice Cream Social
On National Ice Cream Day, come to Market Square to beat the heat with everyone's favorite summertime treat, served up courtesy of local ice cream shops (and trucks). Live music will also be part of the day's festivities.
---
August
Back to School Weekend Party
The kids may dread this time of year, but parents can look forward to this annual event that mixes music, arts and crafts, and food with back-to-school business like free health screenings and information on financial aid assistance.
Salsa Street Fest
If you're wondering whether this event features the food or the dance, the answer is ... yes. On Saturday, root for your favorite entry in the salsa-making competition, and on Sunday, swing your hips to the mesmerizing beat of the Latin dance music and enjoy some great food.
---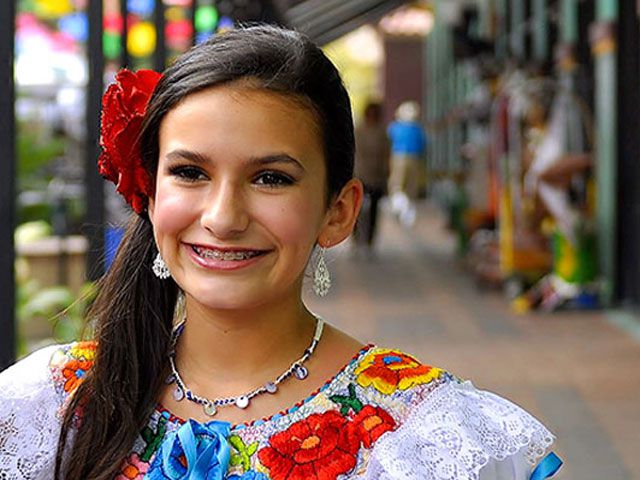 September
Labor Day Celebration
To celebrate Labor Day, Market Square does what it does best: live Tejano and conjunto music, food and beverage booths, and arts and crafts. The fun lasts three full days from Friday through Monday.
Fiesta Patrias
San Antonio is the best place (north of the border) to celebrate Mexico's Independence Day, and Market Square has the best party in town. Antojitos, mariachi, folklorico, and Tejano groups, and exhibit booths with free giveaways are just a few of the great attractions. Past fiestas have also featured a youth pep rally, motorcycle caravan, and other special events.
Hispanic Heritage Weekend
Also known as the Jalapeno Festival, Market Square gets muy caliente celebrating Hispanic culture. Come dance to mariachi music, dine on authentic Mexican cuisine, and browse the arts and crafts booths on the plaza.
---
October
Market Square Car Show
Classic rides from California Kustoms, Latin World Car Club, and Push Rods Car Club will be on display, alongside classic bikes from Wild Dawgs bicycle club. Live music, food booths, and arts and crafts tables help make this the largest free car show in San Antonio.
---
December
Blessing of the Animals
If your pets are your "kids," you won't want to miss this one-day special event that includes a pet parade, live music, kids' activities, food booths, and official animal blessing by a Catholic priest.
---
---
Market Square in San Antonio