---
Miller Outdoor Theatre Annual Events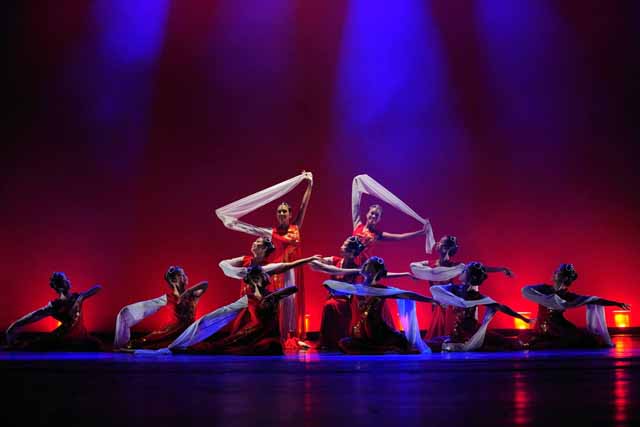 Miller Outdoor Theatre in Hermann Park is home to some of the most popular free events in Houston, from world-class symphony performances to holiday celebrations and family fun nights.
Upwards of 125 separate performances are held here each year, with some fan favorites returning time and again to the delight of audiences.
See some of the most popular annual events at the Miller Outdoor Theatre below, and be sure to be on-hand the next time they're rocking the park in Space City.
---
April, June, July, October & November
Movies at Miller
Join thousands of your closest friends as you relax under the stars and watch a classic movie from the hill at Miller Outdoor Theatre. Held throughout the year, Movies at Miller showcases popular films of different genres and eras. Films range from recent blockbusters to black-and-white classics, with nothing racier than a PG-13 rating, making movies in the park one of the most popular, free family-friendly things to do in Houston.
---
May
Dancin' in the Street Motown and More Revue
Also known affectionately as "The Thrill on the Hill," the Motown Revue celebrates African American performance art, with an emphasis on soul music. Produced by Black American Cultural and Educational Productions (BACE), the event brings more than 30 acts featuring talented vocalists, dancers, and musicians to the Miller stage for several days in May.
---
June
Accordion Kings and Queens
Cut loose to zydeco, polka, Cajun, conjunto, and country western music at this annual event administered by non-profit Texas Folklife. The one-night concert takes place in June and features a handful of well-known performers of the genre.
ExxonMobil Summer Symphony Nights
Experience one of Houston's greatest cultural charms at any of the five free performances of the Houston Symphony every summer. Concerts take place in late June and build toward the final show, the famous Independence Day extravaganza that finishes with a breathtaking fireworks display.
---
July – August
Houston Shakespeare Festival
Since being launched in 1975, nearly half a million people have enjoyed the free Shakespeare plays performed at Miller Outdoor Theatre by the University of Houston's School of Theatre & Dance. Shows usually occur in late July and early August, with two different plays running on alternating nights.
---
October
Festival Chicano
For nearly 40 years, the Annual Festival Chicano has showcased this distinctive music influenced by Tejano, Mariachi, Conjunto, R&B, blues, and other styles. The festival has grown into a three-day affair in October, with three groups or solo acts featured each night.
---
---