---
The Grand 1894 Opera House
2020 Postoffice St. |
Galveston , TX 77550
409-765-1894
www.thegrand.com/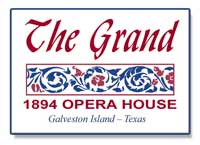 Upcoming Events at The Grand 1894 Opera House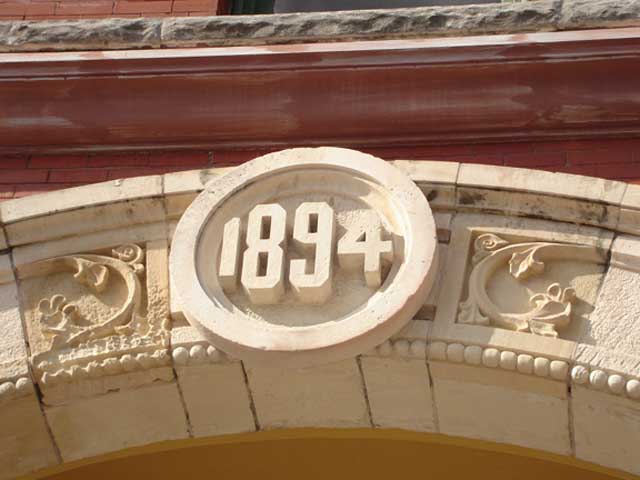 The Grand 1894 Opera House is a spectacular performing arts venue that has been a Galveston institution for more than 100 years. Big name performers like The Marx Brothers and Willie Nelson have graced the Galveston theatre's stage in the past, a tradition that continues to this very day. Starting in September and ending in May, each season at The Grand 1894 Opera House includes everything from hit Broadway musicals, concerts from world-renowned musicians, stand-up comedy acts, and more. If you're looking for a list of this season's upcoming events at The Grand 1894 Opera House for this season, you're in the right place.
---
December
Jerry Jeff Walker
December 17
Texas music ambassador and troubadour Jerry Jeff Walker returns to The Grand 1894 Opera House with his heart-tugging ballads, lively melodies, and plenty of fun.
Loretta Lynn, Queen of Country Music
December 18
Country music legend Loretta Lynn makes her first appearance at The Grand 1894 Opera House this December. Known as The Coal Miner's Daughter and The First Lady of Country Music, Lynn's 60-year career includes chart-topping hits like "Don't Come Home A' Drinkin' (With Lovin' on Your Mind)" and "Fist City."
---
January
Wiesenthal
January 14
Discover the riveting story of Simon Wiesenthal, a Holocaust survivor who dedicated his life to bringing more than 1,100 Nazi war criminals to justice. Written by and starring theater and film actor Thomas Dugan, Wiesenthal was hailed as "Heartfelt and deeply moving" by the Huffington Post.
The Oak Ridge Boys
January 21 and January 22
Grammy-award winners and Country Music Hall of Famers The Oak Ridge Boys bring their distinctive four-part harmonies Galveston this January.
PIPPIN
January 29
Marvel at the high-flying acrobatics and soaring songs of PIPPIN, a Tony Award-winning Broadway musical unlike anything you've ever seen.
---
February
An Evening with Sophia Loren
February 4
One of the biggest stars of classic cinema, Academy Award winning actress Sophia Loren, graces The Grand 1894 Opera House's stage for a conversation with former Entertainment Tonight host Bill Harris. Known for her groundbreaking role in 1961's Two Women, Loren will participate in a Q&A with the audience and share clips of her films.
Pump Boys and Dinettes
February 12
Pump Boys and Dinettes follows the tale of four gas station attendants and two sisters who live and work along a little strip of highway in North Carolina. The high-energy cast delivers fun-tastic musical numbers with a country rock/pop beat performed on guitars, bass, a piano, and even kitchen utensils.
---
March
Barefoot in the Park
March 4
Explore the art of marital negotiation in this romantic comedy that follows a newlywed couple's first four days of living together. Throw in a visit from the mother-in-law, a new job, and you've got a crash course in love and marriage.
The Rob Landes Trio – Music from the Movies
March 12
Listen to silver screen music favorites like "Over the Rainbow" and "As Time Goes By" by The Rob Landes Trio, popular performers at The Grand 1894 Opera House. Film clips are shown with and without music to show the depth and heart a soundtrack can add to any scene.
42nd Street
March 18
Step into the world of musical theater in this dazzling Broadway classic. Written during the Great Depression, this all song-and-dance show explores the power of the American Dream while evoking a bygone era of theater with raucous musical numbers and smiling chorus girls who could tap anyone's troubles away.
Scrap-Arts-Music
March 24
Let the energy of percussion and the fast-paced choreography capture your imagination during this one-of-a-kind show that features bombastic beats played on instruments crafted from industrial scrap metal.
---
April
Greater Tuna
April 8 and April 9
Laugh until your sides hurt during this irreverent comedy about Texas' third smallest town, Tuna. Two performers take on the roles of the town's 20 residents in this tongue-in-cheek look at life in rural America. The show is followed by a Q&A session with Director Jaston Williams that is just as fun as the show!
The Midtown Men
April 29
Enjoy the best of 1960's music in this production featuring four stars of the original cast of Broadway's Jersey Boys. Timeless hits from The Beatles, The Mamas and the Papas, and The Beach Boys are all part of this tribute to a bygone era of music.
---
May
ARTRAGEOUS
May 6
Watch a team of artists create giant paintings at remarkable speed in this exciting show that features creative choreography and high-energy music.
Arlo Guthrie
May 13
Veteran singer-songwriter and member of American folk music royalty Arlo Guthrie caps the 2016-2017 season with classic songs and timeless anecdotes from his career that hit its height during the late 1960's.
Visit The Grand 1894 Opera House's website for more information on upcoming shows.
---
---
The Grand 1894 Opera House
2020 Postoffice St. |
Galveston , TX 77550
409-765-1894
www.thegrand.com/