---
Things to Do in Alpine
Admire the stark beauty of far West Texas, take in small-town baseball at its finest, and participate in one of the state's most unique local traditions. Don't miss these, and many more, things to do in Alpine, a bustling city nestled among the rolling hills, desert valleys, and majestic mountains of the Big Bend region. Whether you're here to explore Big Bend's two sprawling parks or you're looking for a small-town getaway, you'll find Alpine has a lot to offer.
---
Hike to the Top of Hancock Hill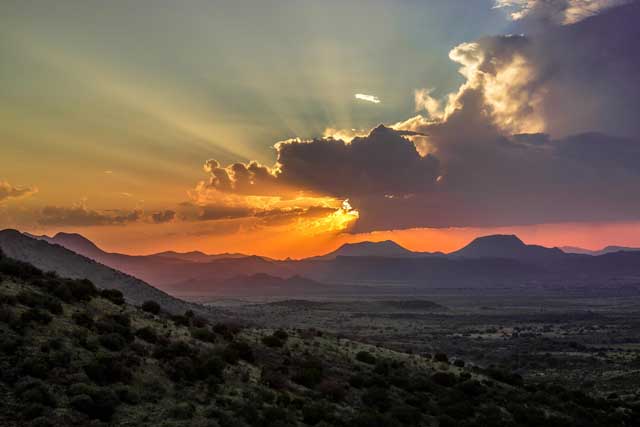 While there are many great ways to enjoy the outdoors in Alpine, there's nothing like ascending to the peak of Hancock Hill. Walk up the dusty hiking and mountain biking trail until you reach its peak, where you'll savor a spellbinding 360-degree view of the town and the valley between the Davis and Glass Mountains.
Along with being one of the best photo-op spots in Alpine, it's also home to a local tradition. Back in 1981, a few students at Sul Ross State University hauled a desk up to the top of the hill. Open the desk and you'll find a notebook in which other travelers have left their names. Add your signature to the list to have your own place in Alpine's local lore.
---
Admire Alpine's Downtown Murals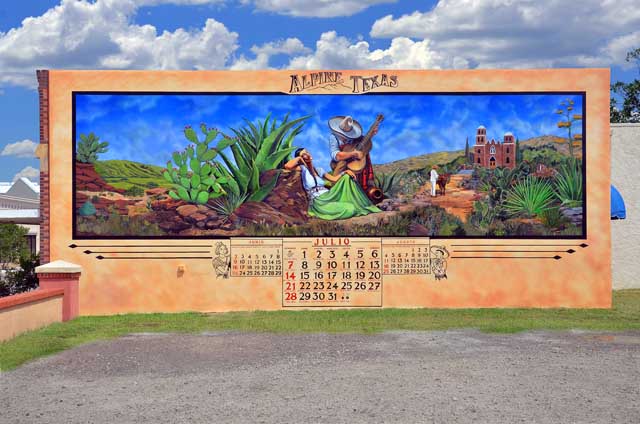 Alpine's gorgeous mountains and scenic desert valleys have inspired artists for decades, so it's no surprise that the town itself is something of an art gallery.
The downtown area is home to more than 10 bright and colorful murals that depict various elements of Alpine's history and culture, so a walking tour is an awesome way to get to know the town.
Plan your own walking tour by checking out this map of murals in Alpine.
---
Catch an Alpine Cowboys Baseball Game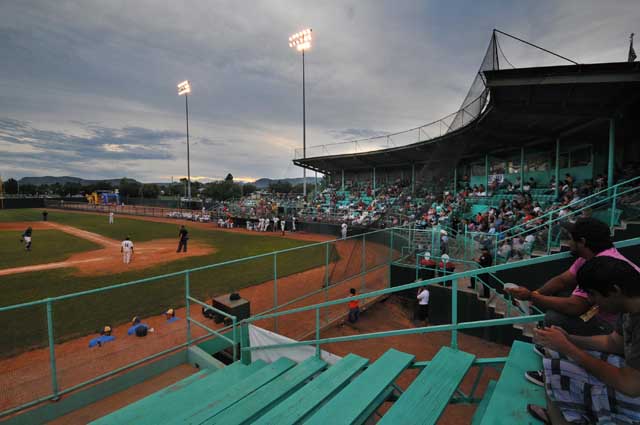 Speaking of history, Alpine has a long and storied past with America's Pastime. Built in 1947, Kokernot Field has been called the "Yankee Stadium of Texas" by Texas Monthly and "The Best Little Ballpark in Texas (or Anywhere Else)" by Sports Illustrated. Today, the 1,400-person stadium is home to the Alpine Cowboys, one of twelve baseball clubs that make up the independent Pecos League. If you're in Alpine from May through July, you can see the Cowboys vie for their spot in the playoffs, taking part in a tradition that dates all the way back to just after World War II.
---
Experience the Local Live Music Scene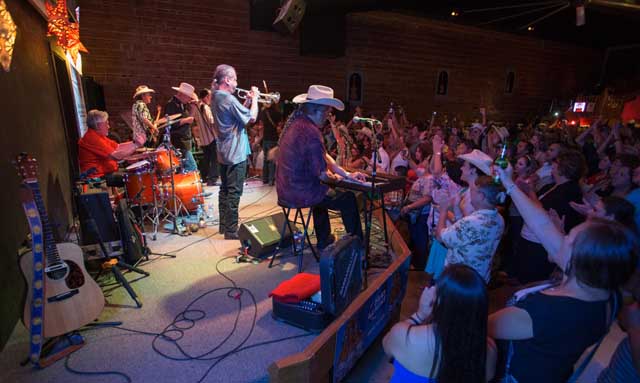 Nestled deep in the heart of West Texas, Alpine is the kind of place you'd expect to find some truly world-class Country Western music. Yet you can hear just about anything here, from blues to experimental grunge. What sets Alpine apart from anywhere else in the Big Bend is such one-of-a-kind spots as Railroad Blues and The Granada Theatre. In addition to being distinct places to dance the night away, these venues have hosted headliners like Jerry Jeff Walker, Kinky Friedman, and Asleep at the Wheel. Needless to say, you're in for some good music no matter when you visit Alpine.
---
Take a Day Trip to the Big Bend Region's Top Attractions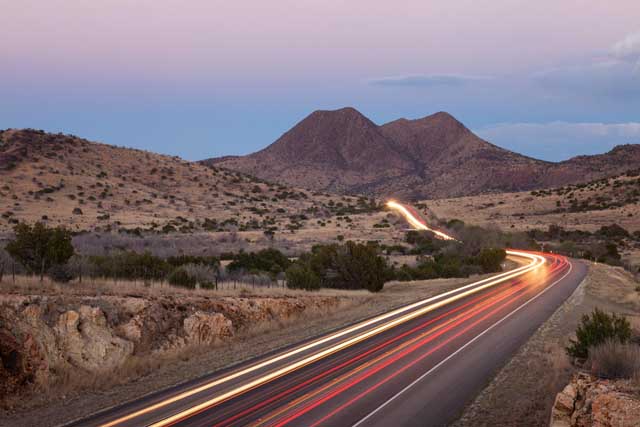 If you're looking to explore the Big Bend area, you can't ask for a better starting point than Alpine. Cruise 25 minutes north to reach Fort Davis, where you can hike the bucolic trails of Davis Mountains State Park, discover the local flora and fauna at the Chihuahuan Desert Nature Center and Botanical Gardens, and see the stars at the McDonald Observatory. Get an early start to your day to explore either Big Bend National Park or Big Bend Ranch State Park, two sprawling natural wonders full of backcountry trails, rugged canyons, and incredible views.
---
Go On the Historic Walking Tour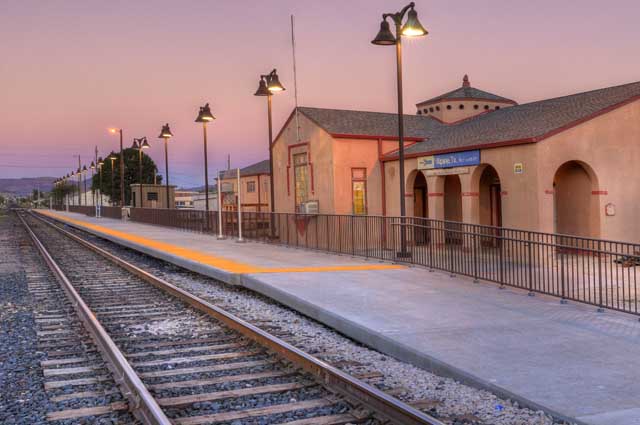 There are fascinating historic sites sprinkled throughout Alpine, and the best way to see them all is by following the Alpine Historic Walking Tour. Starting out at the railroad station, the tour takes you to more than 40 sites, including the homes, churches, and storefronts built in the late 19th and early 20th centuries. While you're out seeing the sights and taking tons of Instagram-worthy photos, stop in at one of the cafes and restaurants along Holland Avenue for a cup of coffee and something delicious to eat.
The Big Bend offers a world of possibilities, and Alpine puts you in the middle of it all.
---
---