---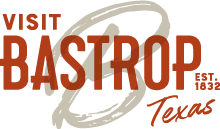 Visit Bastrop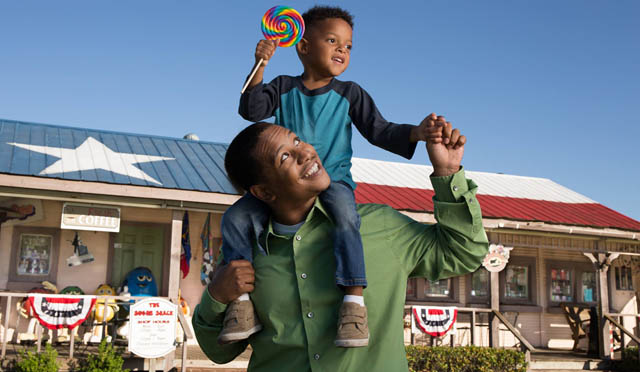 With the nickname, "the most historic small town in Texas," Bastrop serves up 200 years of fascinating frontier history with a serious helping of modern charm. Situated along the Colorado River 30 miles east of Austin this artsy, outdoorsy hub fuses trendy sophistication with natural beauty and family fun. Close enough to Austin to combine a visit, but distinct on its own, Bastrop delivers memory-making experiences that bring a smile to everyone's face.
The fun starts in Bastrop's historic downtown, where the city's commitment to historic preservation is on full display. Tidy storefronts painted in colorful hues welcome visitors eager to shop and dine. The National Register of Historic Places admitted 131 Bastrop sites to its listing in 1979, many of which you can see when you stroll through the city center. A great place to begin is the Bastrop County Museum and Visitors Center, which traces the town's roots as a German colony expanded by Stephen F. Austin. Friendly staff provide tips on what to visit and experience while in the area.
There's plenty to see and do downtown. Nearly three dozen local retailers create a shopper's paradise. Discover original art and handmade crafts, eclectic gifts, apparel, home decor and more. Take in a show at the Bastrop Opera House, a restored theater originally built in the late 19th Century. Enjoy a stroll along the riverfront with views of the Colorado and the iconic Old Iron Bridge.
Local cuisine is a big part of the Bastrop experience. Neighbor's Kitchen and Yard overlooking the river is a lively spot with a sprawling outdoor patio. Maxine's Café and Bakery draws guests for its homey southern plate lunches. Anita's Mexican Restaurant and Paw Paw's Catfish House are also popular spots that provide a true taste of Texas.
It's not just local food you find in Bastrop. Visitors love sampling Texas-made beer, wine and spirits right here in downtown at spots like the Bastrop Beer Company, Colorado River Winery and Copper Shot Distillery. No matter your poison, there's nothing quite like sipping a drink outdoors on a balmy Texas night.
Natural beauty is abundant here. Downtown Bastrop sits on a bluff overlooking the Colorado River, and the town is surrounded by "lost" or loblolly, pines. In fact, their timber helped fuel the local economy over the course of Bastrop's history.
Nearby Bastrop State Park, established during the Great Depression by FDR's Civilian Conversation Corps, is an enchanting place to discover the relationship between the natural environment and the people who settled here. Charming cabins for rent were built by the CCC with stone and wood harvested from the forest itself. While a major forest fire destroyed a portion of the pine forest in 2011, nature is fighting its way back, a fascinating phenomenon to witness. Visitors enjoy hiking along the park's many trails, as well as camping, staying overnight in a cabin and swimming in the park's pool during the summer.
Lake Bastrop is a great place enjoy water activities, from fishing to water skiing to swimming. Stay overnight at a campsite, or a cabin along the shores of the lake, complete with picnic areas and outdoor grills.
Families love Bastrop's many kid-friendly amenities and experiences. River outfitters located downtown provide everything you need for a float down the Colorado aboard a canoe, kayak, paddle board or tube. If zip-lining is what you're after, take a short drive to McKinney Roughs Nature Park and experience side-by-side ziplining with Zip Lost Pines. Parents find plenty of engaging accommodations in Bastrop, including camping, hotels in every price point and the Lost Pines Resort and Spa a luxury resort on 405 acres that includes family rooms, horseback riding, tomahawk throwing and archery, a lazy river and a firepit where you can make s'mores. Top off your fun with a photo-op with Ms. Pearl the Squirrel, the giant squirrel statue in front of Berdoll Pecan Candy and Gift Company in nearby Cedar Creek, a great spot for picking up pecan pies, candy and other treats.
Friendly, picturesque and chock-full of charm, Bastrop is a bucket-list town that will have you planning a return visit.
---
---