---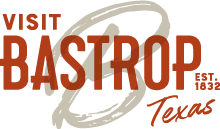 Things to Do in Visit Bastrop
It's hard to decide where to begin first in Bastrop because there are so many things to do in this gem of a city that is defined by both small town charm and easy sophistication. Shop your way through a delightful downtown district, sip a sunset margarita overlooking the Colorado River and experience the scenic, natural beauty that make this part of Texas so romantic and alluring.
Plan an Outdoor Adventure
Birds sing, waves lap and the breeze blows through lonesome pines here, deep in the heart of Texas. A trip to Bastrop isn't complete without taking advantage of its stunning natural beauty. Canoe, paddleboard or tube down the Colorado River, accessible with the help of local outfitters in downtown Bastrop. Take in local flora and fauna on seven miles of trails at Bastrop State Park. Zip-line and enjoy hiking and water recreation a few miles west of town at McKinney Roughs Nature Park. Hit the links on several local golf courses. Drop a line in 900-acre Lake Bastrop for some serious bass fishing. And take the kiddos to Fisherman's Park and enjoy the playground and splashpad. When it comes to the outdoors in Bastrop, there's something for everyone.
---
Unwind In the Perfect Accommodations
Looking for a luxury hotel? How about a bed-and-breakfast, or a lodge by a lake? Maybe a tent or an RV is your idea of fun. Whatever the case, Bastrop's many accommodations fit every preference. The beautifully appointed rooms and amenities of the Lost Pines Resort and Spa draw visitors looking for that special getaway. The quiet comfort of a cabin in the woods brings you to Bastrop State Park, while numerous hotels and inns in a range of price points welcome you for a restful night away.
---
Soak In Arts and Culture
Bastrop has fast become an art hub, attracting creatives and art lovers from all over the country like magnets. Stroll through town and take in public sculptures. Enjoy a live show at the historic Bastrop Opera House. Experience the work of numerous regional, national and international artists at the Lost Pines Arts Center, a 12,000 square foot glass and steel building that serves as the community's arts headquarters. Tour Pyrology, an art production facility that creates cast bronze works installed in zoos, park and other locations nationwide.
---
Take in Some Tunes
Texas is known for its singer-songwriter culture, and Bastrop is no exception. Evenings here include live entertainment at many restaurants and bars, where guitar-picking musicians will serenade you with true Lone Star charm. The annual Bastrop Music Festival, held in the fall, features multiple acts on different stages over the course of a week.
---
Savor the Flavors
Bastrop's dining scene is as authentic as the city itself. Sample perfectly fried catfish, home-style plate lunches, Tex-Mex, homemade pizza and more. Sip locally distilled moonshine and other spirits on the cozy patio of Copper Shot Distillery. Or, sample Texas wines at the Colorado River Winery and cold, craft beer at the Iron Bridge Ice House.
---
Shop til' You Drop
Shopping in Bastrop is uniquely satisfying. Stroll along Main Street and its environs, and take in handmade crafts, stunning artwork, home décor, offbeat gifts, apparel and more. More than 30 retail shops are located inside cheery storefronts throughout historic downtown Bastrop, situated on the picturesque Colorado River. When you need refreshments, enjoy local cuisine and spirits. Your only challenge will be finding enough time to experience everything.
---
---