---

Bay Area Houston
The Adventures are Endless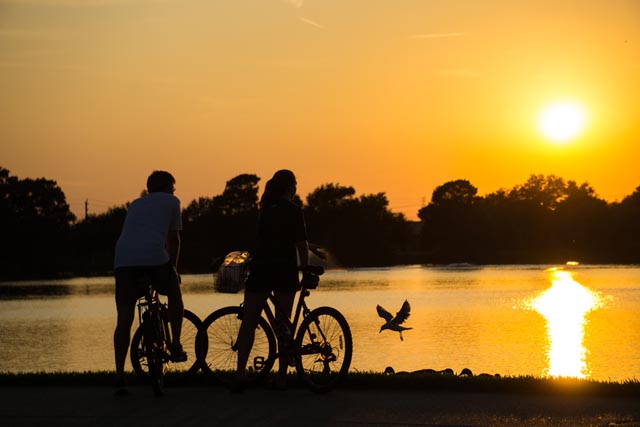 Explore outer space, savor fresh seafood, cruise warm waters, and take in the perfect Gulf Coast sunset in Bay Area Houston — the boating capital of Texas.

Bay Area Houston is a charming bayside region consisting of five distinct cities along 35 miles of coastline — Clear Lake Shores, League City, Nassau Bay, Seabrook, and Houston. Located halfway between Houston and Galveston, and only 15 miles from Hobby Airport, the region attracts visitors for fresh seafood, water recreation, stunning nature preserves and Texas' top attraction – the Space Center Houston.

Sail away on Clear Lake, a 2,000-acre natural inlet of Galveston Bay in the heart of Bay Area Houston. As the nation's third-largest pleasure-boat basin, Clear Lake remains a popular destination for fishing tours, dinner cruises and water sports. Step aboard a schooner for a pirate ship adventure, charter a luxury motor or sailing yacht for a relaxing day on the water, and rent kayaks to explore nature's bounty along the coastline.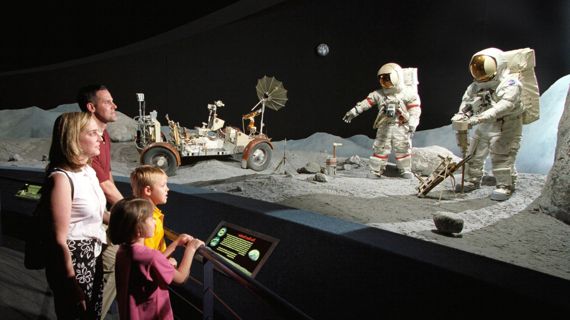 As the Official Visitor Center for NASA's Johnson Space Center, Space Center Houston is the only place on Earth that gives guests an out-of-this-world journey through human adventures in space. Since 1992, this $75 million, 180,000 square foot, "edu-tainment" complex has entertained and informed more than 11 million star-struck guests from every corner of the globe. Space Center Houston features a multitude of permanent exhibits, attractions and theatres. Home to Mission Control and astronaut training at NASA-Johnson Space Center, is part science theme park, part space travel museum where visitors can explore the gateway to the universe. Experience IMAX films, peek at a mock spacecraft, touch an actual moon rock, enjoy hands-on activities and get a behind-the-scenes tour of human space flight in action. In addition, the venue presents an amazing array of traveling exhibits and astounding events created exclusively by Space Center Houston's own creative exhibit team. Space Center Houston always has a new exhibit or attraction to enjoy.
The only beach in Harris County, Sylvan Beach Park has 2,000 linear feet of beautiful sandy beaches and a great view of the Gulf Coast from the walkways and sitting benches along the beach. Sylvan Beach also boasts a lighted fishing pier guaranteed to furnish hours of relaxing entertainment for fishing enthusiasts.
Each of the member cities that make up Bay Area Houston has a unique heritage and identity.
League City. League City offers family-friendly fun on the water and a vibrant recreational lifestyle. Canoe Clear Creek at sunrise. Stroll the quaint shops and eateries along Main Street shaded by century-old oaks. Experience Texas roots at the Butler Longhorn Museum or one room schoolhouse. Enjoy a quiet walk along a nature trail or a romantic evening cruise on Clear Lake. Or visit a host of nearby attractions, from Galveston beaches to NASA's Johnson Space Center. We're in the heart of your next great vacation. So come out and play. League City style.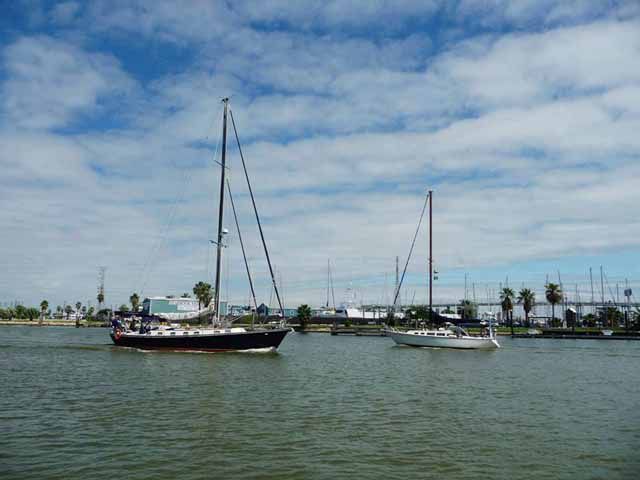 Nassau Bay. Established to accommodate Johnson Space Center and provide a community for astronauts, space professionals, and their families, more than 60 Nassau Bay residents have visited space, and a few have walked the moon. In 2005, the city dedicated a serpentine wall of black granite featuring the flags of the nations participating in the International Space Station. Located across the street from Johnson Space Center and Space Center Houston, Nassau Bay has it all: space and science adventure, fun, sun and water. Nassau Bay has numerous marinas with pleasure boats docked along our waterfront, in addition to yacht clubs, piers, and boat ramps.
Seabrook. Seabrook is home to many astronauts, scientists and other professionals who work at the internationally renowned Johnson Space Center. Visitors and residents alike enjoy the small town waterfront atmosphere, just minutes from the hustle and bustle of Houston. This thriving community offers many amenities to both business professionals and the recreational enthusiast with 17 unique parks, an array of water sports and activities plus a nationally popular hike and bike trail system. Seabrook is the perfect vacation location known for their quaint bed and breakfast lodging plus a variety of comfortable hotels and not to mention their one-of-kind shops and tasty restaurants. Seabrook has something for everyone, including fresh seafood markets on the Waterfront. Get away by the Bay to Shop, Dine, Stay and Experience Seabrook!
Whether you're looking for a romantic getaway or a fun-filled family vacation, the Bay Area Houston Visitor Information Center is the place to start. Located in charming Seabrook, Texas, at the base of the Kemah bridge, the center offers lodging, dining, shopping, attractions and recreational information, as well as maps, coupons, discount tickets and souvenirs. Our friendly Visitor Services staff can help you plan a fun-filled itinerary for vacations of all sizes. Planning an event?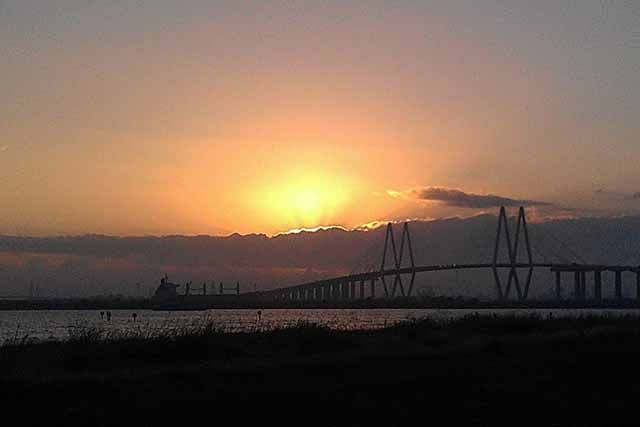 The Bay Area Houston Convention and Visitors Bureau can help with that too! Contact our Group Travel Coordinator for complimentary, personalized assistance with accommodations, venues, transportation, and all other aspects of planning for group travel.
With more than 25 hotels and 12 bed & breakfasts and guesthouses, Bay Area Houston's accommodations meet all tastes and budgets. Mix romance and adventure in a one-of-a-kind, boat & breakfast vacation or consider one of the area's waterfront resorts. Whether you visit for a weekend or a week, you can pack your itinerary with exciting activities or just relax and enjoy the coastal comforts. Request a brochure using the link below and start planning the perfect trip that is sure to make Bay Area Houston your favorite destination for years to come.
For more information, visit Bay Area Houston online at the official site below.
---
---