---

Cedar Hill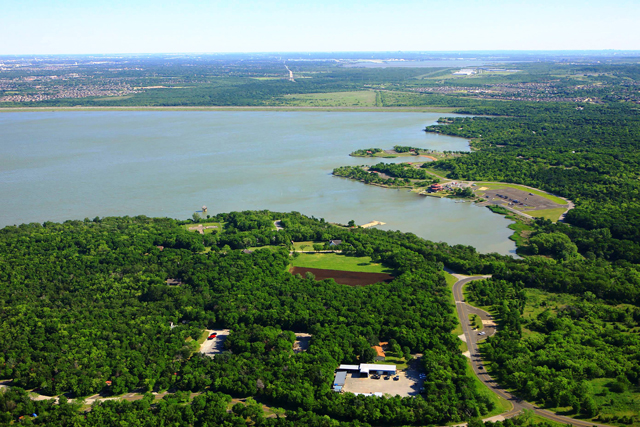 Cedar Hill, Texas is an oasis for nature lovers, a paradise for birders, and a hiker's dream. Home to treasures such as a beautiful Texas state park, a large lake, a state-of-the-art Audubon center, and nearly 40 miles of trails, one would think Cedar Hill is a remote town in the midst of an idyllic wilderness.
Instead, it's only 20 miles southwest of Dallas. Combining a convenient location with outstanding parks, fabulous shopping and dining including in its historic downtown, and intriguing museums, Cedar Hill is an easy-to-reach getaway with plenty of appeal.
Cedar Hill was founded in 1846 when a group of Peters Colony settlers encountered a lush landscape with ample streams, rich soil, and dense forests. First called "Cedar Breaks," Cedar Hill has a high elevation compared to its surroundings, which made settlers feel safe because they could see intruders coming from a distance. Experience the town's past at the Cedar Hill Museum of History, where you'll learn about the 1856 tornado that destroyed all but two buildings in town and the 1932 bank robbery performed by Bonnie and Clyde's sidekick. Then take a trip down memory lane on the self-guided walking tour of Historic Downtown Cedar Hill, where you'll find beautiful architecture and learn even more local history.
To get your daily dose of vitamin D, spend some time at one of the many popular outdoor spots in Cedar Hill. Pack a picnic and your camping gear and head to Cedar Hill State Park for hiking, biking, fishing, and swimming. Joe Pool Lake is one of the largest draws inside Cedar Hill State Park and has boat ramps, fishing piers, swimming holes and kayak rentals. While you're in the state park, check out the Penn Farm Agricultural History Center to learn all about the area's farming history.
For some of the best birding in Texas, flock on over to the Dogwood Canyon Audubon Center. More than 200 acres of pristine forests, canyons, and a limestone escarpment create a unique habitat for a variety of native and migratory birds that follow the Central Flyway bird migration route. If you're lucky, you just might see orioles, tanagers, hummingbirds, and golden-cheeked warblers or black-chinned hummingbirds, both of which are considered endangered.
Adjacent to the Dogwood Canyon Audubon Center is the 110-acre Cedar Mountain Nature Preserve that provides even more space to explore. Speaking of prime outdoor spots, aim for some "birdies" at the nearby Tangle Ridge Golf Club, an 18-hole championship course voted one of the top 50 municipal courses in the country by Golfweek.
There are plenty of other ways to enjoy some time in Cedar Hill, as well. Spice up your trip with a morning learning about indigenous cultures from across the globe at the International Museum of Cultures and spend an evening taking a painting or pottery class at Visual Expressions: Art School, Gallery, & Custom Framing. If you're a quilting enthusiast, spend a few days at the 1890 House, where you can enjoy a relaxing getaway while spending as much time as you like in the well-appointed Sewing Cottage.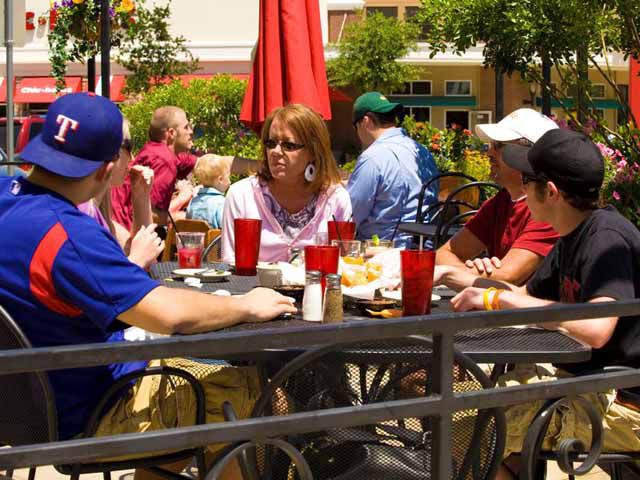 Do you love to shop? Then you'll find plenty to keep you busy in Cedar Hill. You name it, this North Texas town has it. Hunt for new treasures and fashionable wardrobe pieces in Cedar Hill's antique stores, clothing boutiques, and the big-name shops at the town's main shopping center: Hillside Village. Visit shops like Aeropostale, Dillard's, and Old Navy before stopping for a bite to eat at one of the four on-site restaurants. Follow that up with a game of oversized chess or a tasty latte and a good book at Barnes & Noble and you've got the makings of a great day in Cedar Hill.
Not enough for you? Plan your trip around one of the many annual events in Cedar Hill, such as the Head for the Hills Bike Rally in May or Country Day on the Hill in October.
Grab your hiking shoes, bike, and camera and visit Cedar Hill to see what all the fuss is about.
---
---