---
Copperas Cove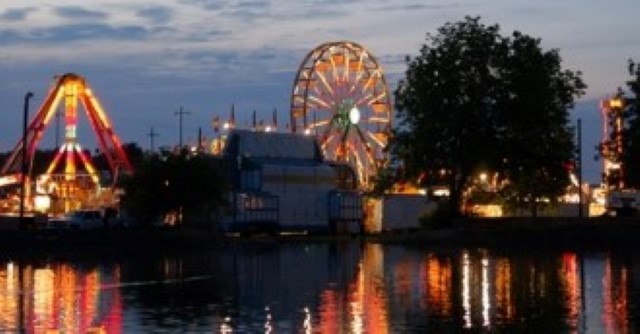 Copperas Cove is a thriving city filled with rich history, a vibrant business community, an exceptional school district, and many opportunities for recreation and leisure. Located in fast-growing Central Texas and nestled in the woods of the Five Hills neighboring Fort Hood, between Killeen and Lampasas, Copperas Cove is the gateway to the beautiful Texas Hill Country that offers the combination of affordability and accessibility that's attractive for visitors and future residents and business owners.
Discover Copperas Cove's shopping, dining, entertainment, and lodging options and you'll see why it's an ideal destination for every budget.
The beautiful area surrounding present-day Copperas Cove was founded in the 1870's as a small rural and ranching community. The city's name was inspired by water from a nearby spring that had a strong mineral taste and its location being tucked in the middle of beautiful rolling hills. There are four major events that occurred in Copperas Cove's history that shaped its future by providing economic growth and an improved quality of life for its citizens. These were the establishment of a Post Office in 1879, the feeder route of the Chisolm Trail Pass, the expansion of Santa Fe Railway in 1882, and the construction of Camp Hood in 1942, which would become the largest U.S. Military Installation in the world. The combination of sustainable growth, reliable prosperity, rich diversity, and picturesque landscapes is what earned Copperas Cove the treasured title, "A City Built For Family Living!"
Copperas Cove, a hidden gem in the Heart of Texas on Highway 190 and IH-14, between IH-35 and the scenic US-281, is the city of choice for families and entrepreneurs looking for a place to call home. With its proud heritage and a bright future, this charming city is dedicated to providing an enhanced quality of life for its citizens and visitors. With one of the lowest crime rates in Central Texas and a school district recognized by the Texas Education Agency for excellence in education, Copperas Cove is an ideal place to live, learn, work, and play.
There's much to see and do here. Copperas Cove boasts an 18-hole golf course and clubhouse, seven stunning parks- two with public swimming pools, eight beautiful murals, and a modern public library and civic center. Whether you enjoy hiking, biking, running, swimming, golfing, shopping, dining, or playing; this flourishing city offers something for everyone of all ages. Take in the breathtaking scenic views of the rolling hills, discover the town's fascinating history, and experience all the exciting attractions and wonderful options to visit, live, work, and play.
So, what are you waiting for? Discover all the wonders that await you in Copperas Cove.
---
---