---
Things to Do in Copperas Cove
Few areas of Texas are as scenic as Central Texas, and Copperas Cove is located right in the heart of this picturesque region. If you're visiting Copperas Cove, you'll want to do as many outdoor activities as you can to enjoy all the sights and panoramic vistas it has to offer. With a plethora of rideable roads nearby, the city is a favorite with cyclists. It's also conveniently located for day trips to two gorgeous lakes and one of the coolest safari tours in Central Texas. The following are just a few of the top things to do in Copperas Cove.
---
Go on a Bike Ride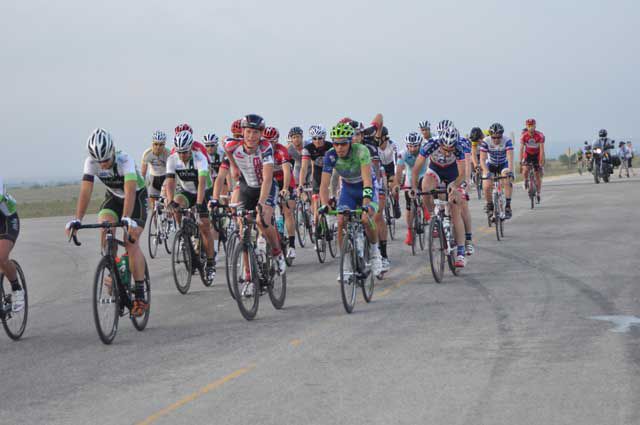 Copperas Cove has long been considered one of the best biking and jogging places in Texas, and with good reason. For one thing, there are also more than 25 cycling routes that start or end in the area, ranging from a leisurely 10 miles to a brutal 100 miles. What's more, these bike loops traverse well-maintained, scenic, low-traffic roads and highways, making them safe and relaxing trips. Rare is the weekend when you won't see dozens or even hundreds of cyclists crisscrossing the hills around Copperas Cove. Popular routes include the 26-mile loop to Topsey, and the scenic 50-mile route through Slater.
---
Explore One of the City's Parks
Copperas Cove is home to eight parks and a public golf course for residents and visitors to enjoy. South Park on Dennis Drive features a nearly mile-long hike-and-bike trail, as well as a pool and splash pad, playground, and soccer fields. Ogletree Gap is the site of the city's historical post office building and has green spaces for walking and enjoying nature. But the star of the lineup is City Park, where many of the community's annual events take place. Its 88 acres include sports fields, volleyball and basketball courts, picnic and play areas, a public pool, and a duck pond. You'll also find tennis courts on the grounds of several of the local schools.
---
Go on a Safari
White-tailed deer, raccoons, possums, jackrabbits ... like many Texas towns, Copperas Cove has these critters galore. But zebras, antelopes, ostriches, and buffaloes? You can find these exotic animals roaming the grounds of the Topsey Exotic Ranch, just minutes outside town.
As you cruise around the ranch, you'll get up close and personal with these incredible animals from all over the globe. Although you can't get out of the car, you won't need to; they'll come right up to your vehicle and even eat feed right out of your hands. (The camel may even stick his head inside to say hello!) With a petting zoo available at the end of the tour, the ranch is one of the most fun places to take kids in Copperas Cove.
---
Tour the Arts
Cruise around Copperas Cove and you'll soon encounter one of the town's eight Texas-sized murals that turn the town into a sprawling outdoor art gallery. From a depiction of Copperas Cove's earliest days to a historic depiction of the downtown area, each impressive work of art tells a story. See them for yourself as you follow the Five Hills Mural Tour to such spots as the Copperas Cove Library, a building next to the Copperas Cove Leader-Press, Donlie McMullin Real Estate, and more. Find out more about the mural tour here.
---
Enjoy a Day on Belton Lake
Nothing beats a day on the water, and Copperas Cove is just a short drive away from pristine lakes. Belton Lake is large public recreation area where you can picnic, swim, waterslide, or rent a boat, with opportunities to go horseback riding, hiking, or paintballing at various spots around the lake. If you do rent a boat, make sure to bring along a rod and reel, as Belton Lake is an excellent place to fish for smallmouth and striped bass.
Just south of Belton Lake, on the other side of I-35, you'll find Stillhouse Hollow Lake. In addition to fishing and watersports, there's hiking by the Lampasas River and a spring-fed creek with a waterfall to enjoy. With the lake's crystal-clear water, tree-lined banks, and roaming wildlife, Stillhouse Hollow is the perfect place to while away an afternoon.
---
---