---
Things to Do in Harlingen
Great year-round weather, plenty of sun, and a bevy of things you won't see anywhere else makes Harlingen a wonderful vacation destination. There are colorful tropical birds to see, plenty of golf to play, and a thriving downtown full of spectacular murals to explore. Of course, there are many more things to do in Harlingen, some of which we've outlined below.
---
Go Birding in Harlingen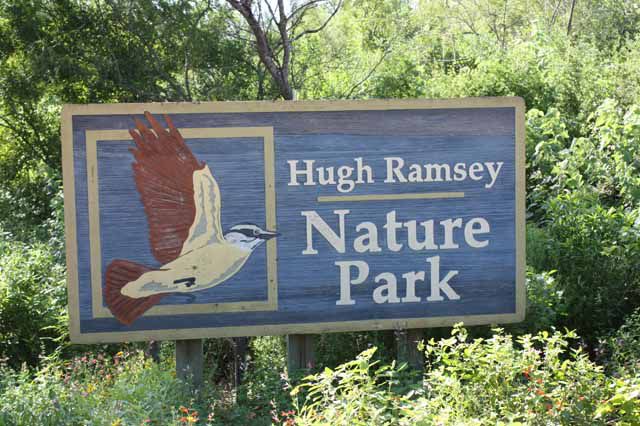 If the names "Altamira oriole," "long-billed thrasher," and "red-crowned parrot" mean anything to you, then experiencing birding in Harlingen is an absolute must. Harlingen sits in the heart of the Rio Grande Valley, an area that is in the middle of a major migratory path for birds from all over the Americas. Begin your birding adventure at the Harlingen Arroyo Colorado, one of nine World Birding Center locations in the Rio Grande Valley. This location is composed of two parks - Hugh Ramsey Park and Harlingen Thicket - that have extensive nature trails from where you may see some of the valley's rare birds.
Once you're done, head east of Harlingen and you'll be in the Laguna Atascosa National Wildlife Refuge, home to more documented species of birds than any other wildlife refuge in the country. Laguna Atascosa offers an abundance of hiking and driving trails of various lengths, as well as bird tours and walks led by knowledgeable volunteers.
Both of these places offer wonderful year-round birding, but for the ultimate experience, make sure to attend the Rio Grande Valley Birding Festival, held every year in Harlingen early November. This top-notch event features seminars to help you improve your photography skills, as well as guided excursions to the best birding sites in the Rio Grande Valley. If you're a wildlife enthusiast, you'll find plenty to love about Harlingen.
---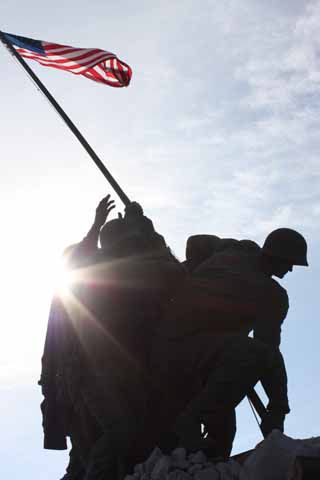 Visit the Iwo Jima Memorial & Museum
The photo of the marines raising the American flag during the battle of Iwo Jima is one of World War II's most iconic images. This monumental moment is perhaps most famously immortalized by the bronze Iwo Jima Memorial in Washington D.C., but Harlingen has a fitting tribute of its own. In fact, Harlingen is home to the original sculpture used in casting Washington D.C.'s statue. Harlingen's version is more than 100 feet tall and weighs more than 130 tons, a fitting memorial to a momentous moment. It's even more poignant because one of the flag raisers, Harlon Block, was a Rio Grande Valley native who is now buried at the base of the statue.
You'll find Harlingen's Iwo Jima memorial statue on the campus of the Marine Military Academy, which also houses a gift shop and a museum full of exhibits of photographs and other memorabilia related the pivotal battle. Admission to the museum is free and is open every day of the week.
---
Check Out the Colorful Murals
With its tropical birds and distinct mix of cultures, Harlingen is already a colorful city. This is perhaps best represented by the 20 larger-than-life murals that can be found in Downtown Harlingen. These murals, crafted by local artists, depict everything from Harlingen's spectacular wildlife and scenic beauty to its diverse people and fascinating history. In many ways, these extensive and elaborate works of art have turned downtown Harlingen into a sprawling, outdoor gallery with an ambience of its own.
You can spend a full day going from one mural to another, even if you use Downtown Harlingen's helpful map that points out the location of each painting. And once you're done, you can sip a coffee or savor a delicious meal at one of the many unique cafes and restaurants in the area. Great one-of-a-kind art followed up by food you won't find anywhere else. Does it get any better than that?
---
Explore Harlingen's History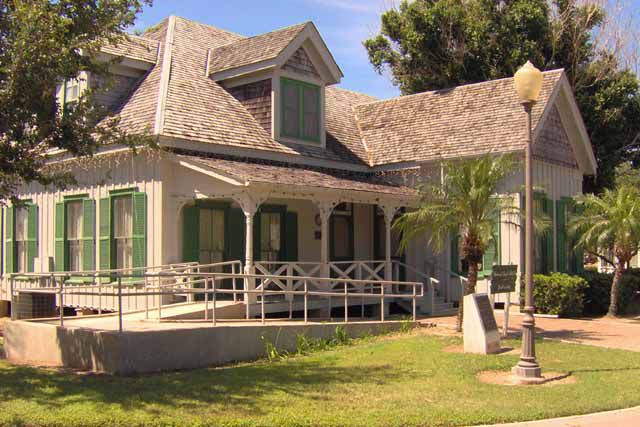 Harlingen's history dates back to the early 20th century, when Lon C. Hill, the town's founder, established a railroad stop along a line that ran from Brownsville to Corpus Christi. In its early days, Harlingen was a headquarters for the Texas Rangers that was known as "Six Shooter Junction" for the pistol range situated next to the train station. Discover the history of Harlingen, and the Rio Grande Valley, at the Harlingen Arts and Heritage Museum. Three historic buildings: Hill's original home, the Paso Real Stagecoach Inn, and the town's first hospital, comprise the museum, located within the former Air Police Squadron and Brig of the Harlingen Air Force Base. Inside, you'll find a permanent collection of historic photographs and historic objects. Cultural and natural history exhibits can also be found in the museum, making it a must-see if you want to get to know Harlingen.
---
Tee Off at a Golf Course in Harlingen
Warm summers and mild winters makes Harlingen a fantastic destination for golfers. In fact, there are more playable days of golf per year than anywhere else in the United States. It's a good thing there are several public courses you can play while you're in town. Harlingen's municipal course, Tony Butler, offers 27 holes to play, including an 18-hole championship-style course. Treasure Hills Golf Club, a par 72 course, offers another option. It incorporates the only naturally rolling terrain in the Rio Grande Valley, as well as water traps on many of its holes, to craft a unique playing experience. These are just two examples of the golf courses in Harlingen that you can play. Click here for a full list.
---
---