---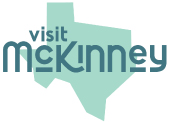 Things to Do in McKinney
McKinney is a perfect place for visitors to shop, dine, and unwind. Residents are rightly proud of the city's Historic Downtown Cultural District, which is without a doubt one of the best places to experience the unique marriage of past and present that is McKinney. But confining yourself to just downtown would be a shame. With lovely parks, hiking and biking trails, nature areas, and new entertainment districts being developed across the city, there is so much to see and do. Consider these suggestions for some fun things to do in McKinney the next time you visit.
---
Experience Downtown McKinney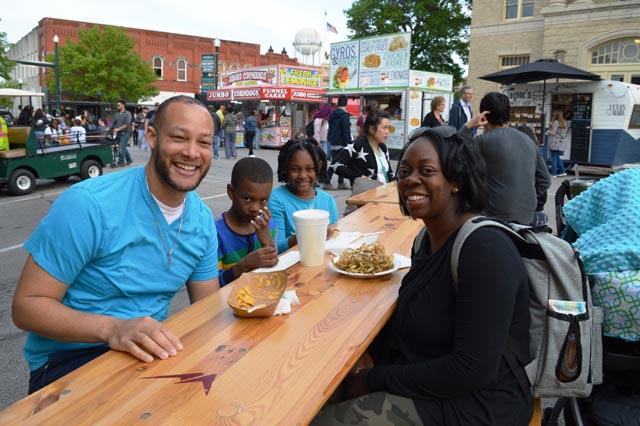 With more than 100 businesses, McKinney's Historic Downtown Cultural District is one of the largest and oldest downtowns in the Lone Star State. In and around the square, you'll find art galleries, boutique jewelry and clothing stores, antique shops, and health and beauty spas. Public art abounds in downtown McKinney including colorful murals, sculptures, and even eight beautiful steel monarch butterflies located throughout the square. If you're into geocaching, you'll find plenty to keep you busy. There are numerous treasure hunts you can go on in downtown McKinney, too! All you need is a smartphone or mobile device to enjoy a challenge or tour via our McKinney TX app. Of course, all the historic downtown buildings still standing today make for an engrossing walking tour. Visit McKinney partners with the City of McKinney Historic Preservation Office to offer guided historic walking tours twice a month and with Jump Into Art Studios to offer public art walking tours. Both types of tours are free to attend. Visitors looking to sample the culinary offerings around the square need just sign up for one of several food tours offered by Food Walks of Texas where guide "Tall Paul" Miles will sprinkle in historic facts along the way. Throughout the year, downtown McKinney is home to several annual events including Arts in Bloom, Texas Music Revolution, Red White & BOOM, Oktoberfest, and Home for the Holidays as well as a sip-and-stroll series offered at times throughout the year.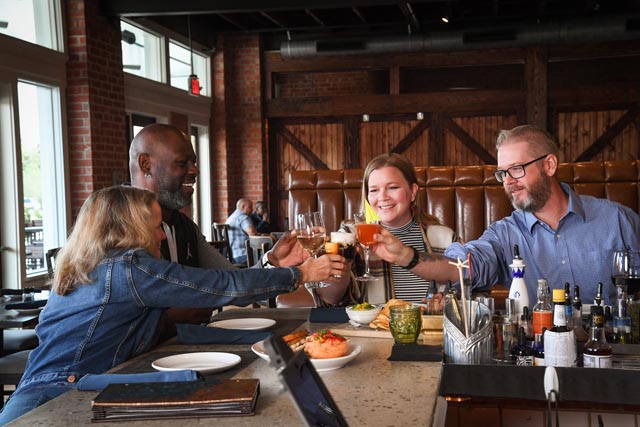 For a little nostalgic fun, stop in at Arcade 92 where you'll find all your favorite arcade games dating back to the 1970s, but leave your quarters at home; you pay a one-time admission fee and play to your heart's content! You can also connect with your inner geek at Carpe Diem Comics for the best and widest selection of all things comics, gaming, collectibles, and more! End your day laughing when you take in a comedy shop at The Comedy Arena, the north Texas home of ComedySportz and hilarious improv!
Unwind on a Thursday, Friday, or Saturday evening with live music at many of McKinney's restaurants and wine rooms as well as at McKinney's very own speakeasy, Room One Eleven.
---
Enjoy a Glass of Wine or Locally-Crafted Beer

Although Texas isn't as well-known for wine production as California or Washington, it's no secret that McKinney offers some of the best varietals in the Lower 48. With its location in the heart of downtown, the Landon Winery is a great place to take a break from shopping and enjoy award-winning merlots and pinot grigios. Just a block north of Landon, you'll find the friendly staff of Lone Star Wine Cellars pouring refined wines aged in French Oak barrels. Two newer wine rooms in the downtown area serve wines from the nearby Baron's Creek Vineyards and 4R Ranch Vineyards and Winery. Out in McKinney's Croatian village, Adriatica, wine lovers will enjoy a leisurely evening of wine, tasty dishes, and live music at Zin Zen Wine Bistro while those who find their way to Hub 121 will enjoy the ambiance of relaxing with a glass of wine while sitting inside what feels and looks like a giant wine barrel at Wine a Little.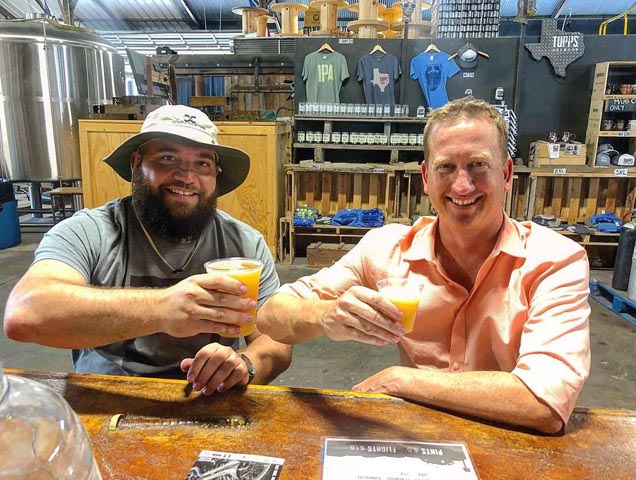 If beer is your beverage of choice, McKinney has two options for you to explore. The cool atmosphere of the TUPPS Brewery on Anderson Street, with its food truck, live music, and terrific black ale, seltzers, and so many other brews, make it a tough place to want to leave. For a tour of a Bavarian brewery at an unbeatably low price, head to Franconia Brewing Company where you can also enjoy live music on the weekends.
---
Visit a McKinney Park

For travelers who enjoy exploring nature on foot or two wheels, There are numerous parks in McKinney that you can visit while you're in town, such as Towne Lake Recreation Area and Bonnie Wenk Park and Dog Park, both of which have small fishing lakes, and Erwin Park for camping and extreme cycling. No matter what you're looking to do, there's a good chance you'll find it at one of McKinney's parks. For a complete list, visit the city's parks page.
---
Buy Local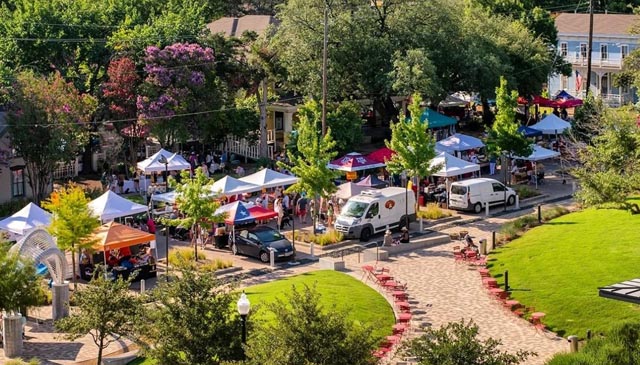 The city can also claim one of the highest-rated farmers markets in Texas: the McKinney Farmers Market at Chestnut Square. Every Saturday Morning, you can find locally-produced fruits, vegetables, grass-fed and free-range meats, specialty items such as jerky and goat milk, and scores of unique household items, gifts, and art pieces. The market also offers fun stuff for kids, including face painting and pony rides. If you're hungry for some tasty farm-fresh food, or just looking for something fun to do with the family, then make sure to stop by McKinney's farmers market.
McKinney is home to one of the oldest and largest flea markets in North Texas, known collectively as Third Monday McKinney Trade Days. Actually, taking place over the Friday, Saturday, and Sunday before the eponymous Monday, the event comprises more than 450 vendors of all the things you might expect to find at a flea market. Antiques, clothing, sporting goods, art, and home décor are just some of the fun things you might uncover.
---
---