---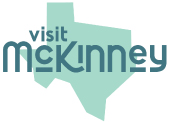 Things to Do in McKinney
Although it boasts one of the strongest job markets in the country, McKinney is a perfect place for visitors to come, play, and relax. Residents are rightly proud of their historic downtown commercial district, and it's one of the best places to experience the unique marriage of past and present that is McKinney. But confining yourself to just downtown would be a shame. With lovely parks around the city and breath-taking vineyards a short drive away, there is so much to see and do. Consider these suggestions for some fun things to do in McKinney the next time you visit.
---
Tour Historic Downtown McKinney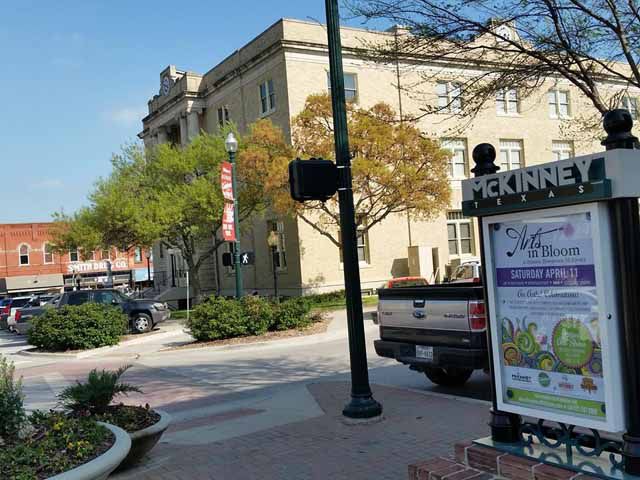 With more than 100 businesses, McKinney's historic downtown commercial district is one of the largest--and oldest--downtowns in the Lone Star State. In and around the square, you'll find art galleries, boutique jewelry and clothing stores, antique shops, and health and beauty spas. Along with browsing the shops, you can also play "find the frogs" with your kids. These "frogs" are brightly-painted clay statues with unique names and stories that can be found at many of the stores in downtown McKinney. If you're into geocaching, you'll find plenty to keep you busy. There are numerous treasure hunts you can go on in downtown McKinney, and all you need is a smart phone. Of course, all the historic downtown buildings still standing today make for an engrossing walking tour.
---
Enjoy an Adult Beverage
Although Texas isn't as well-known for wine production as California or Washington, it's no secret that McKinney offers some of the best varietals in the Lower 48. With its location in the heart of downtown, the Landon Winery is a great place to take a break from shopping and enjoy award-winning merlots and pinot grigios. Just a block north of Landon, you'll find the friendly staff of Lone Star Wine Cellars pouring refined wines aged in French Oak barrels. To really get that "vineyard" feeling, you'll need to head 20 minutes east of town to either Mitas Hill Vineyard or Wales Manor Vineyard and Winery. Deciding which of the two provides a more breathtaking view or more satisfying wine is an impossible task, which is why a visit to both is a must.
If beer is your beverage of choice, McKinney has two options for you to explore. The cool atmosphere of the TUPPS Brewery on Anderson Street, with its food truck, live music, and terrific black ale, make it a tough place to want to leave. For a tour of a Bavarian brewery at an unbeatably low price, head to Franconia Brewing Company. Owner Dennis Wehrmann's passion for beer comes from generations of family history in the business, and by the end of the tour it's a passion you'll share.
---
Visit a McKinney Park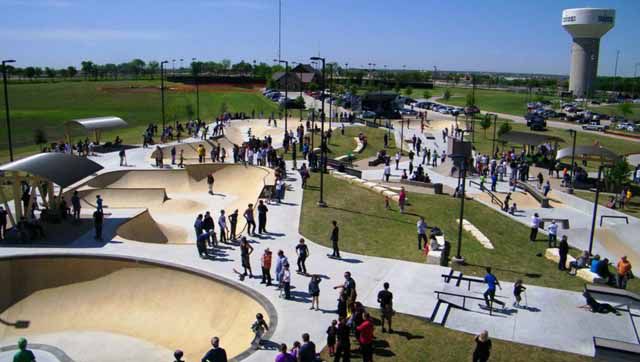 With all the tasty beer and good food you'll be consuming during your visit, you'll probably want to work up a sweat while you're here. There are numerous parks in McKinney that you can visit while you're in town, such as Towne Lake Recreation Area and Erwin Park. Towne Lake Recreation Area is one of the largest and most-visited parks, offering hiking and biking trails, camping, fishing, sand volleyball, horseshoes, disc golf, and more. Erwin Park is also a hit with mountain bike riders and hikers thanks to its seven miles of nature trails. No matter what you're looking to do, there's a good chance you'll find it at one of McKinney's parks. For a complete list, visit the city's parks page.
---
Buy Local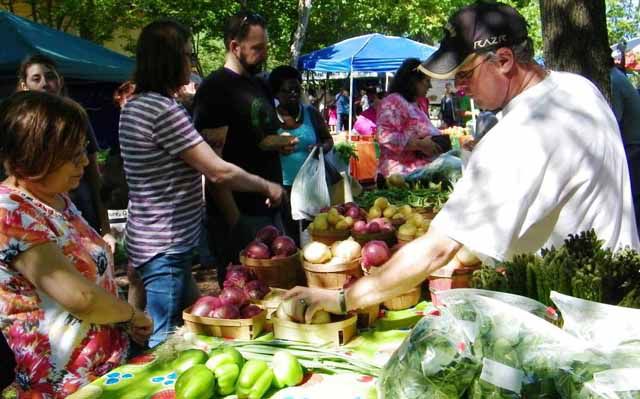 McKinney is home to one of the oldest and largest flea markets in North Texas, known collectively as Third Monday Trade Days. Actually taking place over the Friday, Saturday, and Sunday before the eponymous Monday, the event comprises more than 450 vendors of all the things you might expect to find at a flea market. Antiques, clothing, sporting goods, art, and home décor are just some of the fun things you might uncover.
The city can also claim one of the highest-rated farmers markets in Texas: the McKinney Farmers Market at Chestnut Square. Every Saturday Morning, you can find locally-produced fruits, vegetables, grass-fed and free-range meats, specialty items such as jerky and goat milk, and scores of unique household items. The market also offers fun stuff for kids, including face painting and pony rides. If you're hungry for some tasty farm-fresh food, or just looking for something fun to do with the family, then make sure to stop by McKinney's farmers market.
---
---