---
Mineola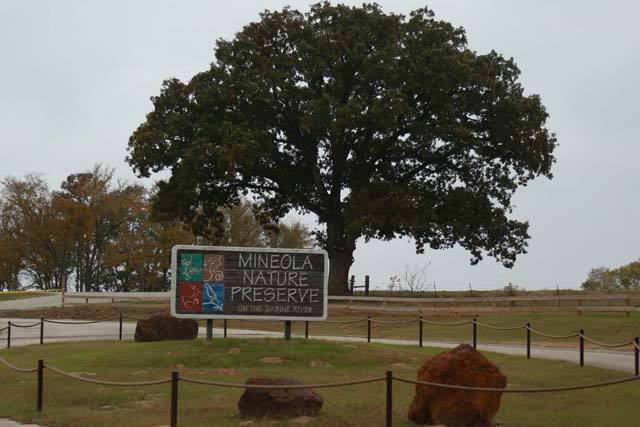 From its stately magnolias to its historic downtown, to the engaging activities for every age group, Mineola envelops visitors in small-town East Texas charm. Located 77 miles from Dallas, the community is rich in history and natural beauty. It is also recently known as the birthplace of American singer-songwriter Kacey Musgraves. Lively annual events, shopping, dining, outdoor activities, and historic attractions mean there's no end to the experiences to be enjoyed by the young and young at heart in Mineola.
One of the first things visitors notice about Mineola is its enchanting downtown. Listed on the National Register of Historic Places, well-tended downtown blocks take visitors back to a time when "main street" was the central gathering point of every American city.
Broad streetscapes feature diagonally oriented parking spaces. Busy sidewalks host shoppers and tidy storefronts welcome newcomers. Many streets are brick-lined. Throughout the area, more than 40 historic markers record key events since the town's incorporation in 1906. Every detail in historic downtown has been considered, including trash receptacles made to look like train smokestacks, a nod to Mineola's heritage as a railway town.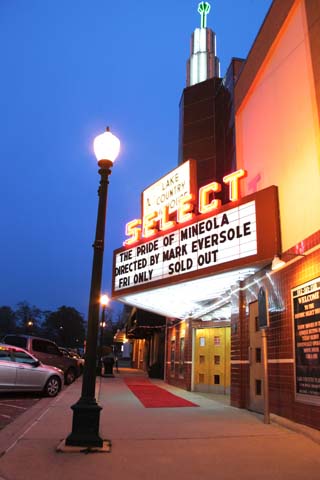 Downtown's many highlights include the Select Theater, the longest continuously operating movie theater in Texas. The restored, single-screen theater first opened in 1920, and is still the place to go to see hot current releases. Movies aren't the only thing you can experience in the Select. The theater's current owner, Lake Country Playhouse, stages four live theater productions here every year, including a summer musical and a holiday show.
Popular spots downtown include the storied—and perhaps haunted—Beckham Hotel and Ballroom, first built in 1886 as railroad lodgings. The East Texas Burger Company is also a frequent stop for visitors eager to sink their teeth into a juicy hamburger and scribble a friendly message on a napkin to tack up on the wall along with the others.
The Mineola Historical Museum, located in a pre-World War II former post office, brings the town's history to life. The museum showcases many different aspects of Mineola's development, including its local leaders, culture, natural history and more.
Mineola's railway history—and its continued role as a functioning Amtrak depot—is revealed downtown in a five-acre park called Iron Horse Square. A train-themed playground and a little free library for children keep youngsters entertained while waiting to board the popular Mineola Mini train. Kids always enjoy this open-air ride, bringing parents along, that runs the 2nd and 4th Saturday of every month, along with additional special runs.
To really get a sense of the town's railroad history, visit the Historic Depot Museum, where a detailed model railroad replicates the three railroads that were once located here. While the depot is awash in local railroad history, it's also a functioning Amtrak station. The Amtrak Texas Eagle stops in Mineola twice daily on its route between Chicago and San Antonio. Hop aboard for day trips into Dallas/Fort Worth to the west, or Longview to the east, and return home by dinner.
Just minutes from downtown Mineola, visitors and locals will experience the natural features that make Mineola an outdoor lover's paradise. The 2,911-acre Mineola Nature Preserve on the Sabine River is a protected area with both forests and wetlands. It features a multitude of regional flora and fauna, and many outdoor activities.
Hike or stroll on one of the walking trails. Enjoy a mountain bike ride, some disc golf or the archery range. Try your luck in a fishing pond, one of which is ADA accessible. Enjoy a picnic at the pavilion, complete with restrooms. And get your binoculars ready for the documented 193 species of birds that have been spotted here, giving Mineola the well-deserved nickname: the Birding Capital of East Texas.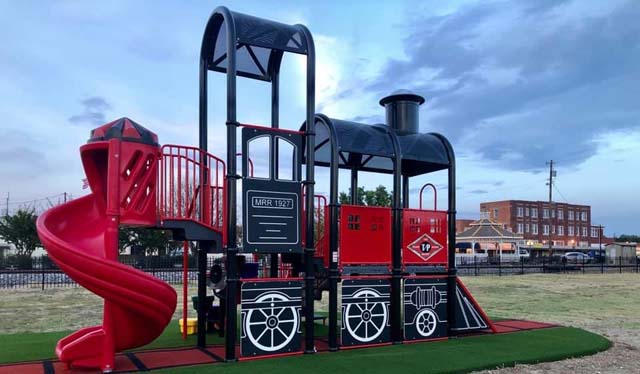 Friendly and social, Mineola hosts all sorts of community events including parades, festivals, and a celebrated rodeo. It convenes all sorts of sports competitions, including the Class 3A Division 1 Football State Championship at Meredith Memorial Football Stadium, as well as a large high school marching band competition.
RV enthusiasts love Mineola for its well-run, beautifully designed Mineola Civic Center RV Park. Travelers come from around the state and country to enjoy its amenities, which include level pads with 30 amp or 50 amp hook-ups for sewer, water, and wi-fi. The park offers lighted tennis and pickleball courts, picnic areas with barbecue grills, walking and running paths, a splash pad, air-conditioned restrooms and cultured marble showers located through a private entrance for registered RV guests. The complex's Meredith Hall is a flexible events space with a ballroom and meeting rooms that can be used for weddings, family reunions, corporate retreats and much more.
With hometown charm, lots to do and friendly, welcoming people, Mineola is the perfect stop for visitors eager to experience the best of East Texas.
---
---