---

Things To Do in Navasota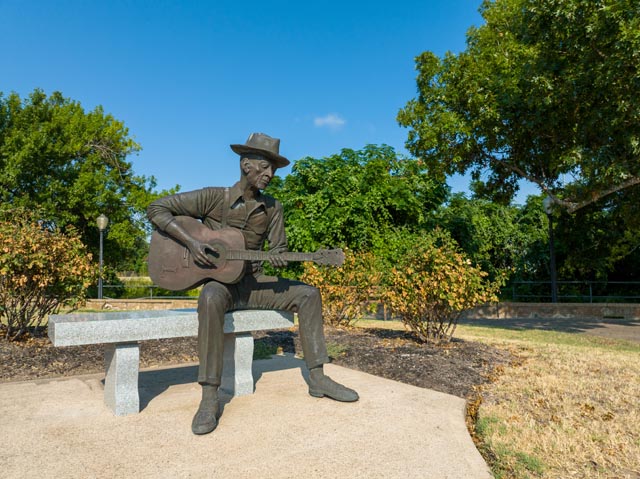 Navasota may be a small town, but it offers a wide variety of dining, shopping, and things to do for all ages. Plan a visit to this historic hamlet and you'll be pleasantly surprised at the many ways to enjoy its charms.
Sample Authentic Texas Cuisine at Local Restaurants
With so many tasty dining options to choose from, your only challenge in Navasota will be deciding where to eat.
Get the day going with high octane specialty coffee drinks at the music-themed Classic Rock Coffee Co. & Kitchen, offering breakfast all day, smoothies, gourmet soups, salads, and sandwiches. You can also pick up music merch or even new vinyl!
Fans of the classic drive-in will love the finger-lickin' fare at Carroll's Giant Burger, a breakfast and lunch favorite since 1966. Need a respite from shopping? The Bistro Navasota located above Circle P Antiques offers yummy diversions like salads, pasta dishes, and gluten-free desserts.
Navasota restaurants give you a true taste of Texas. You won't believe the melt-in-your-mouth barbecue at Mallet Brothers Barbecue & Grill with its behemoth menu of pit-smoked meats, as well as Southern sides, seafood, and more.
Tex-Mex options abound in Navasota. Sample authentic margaritas, enchiladas, chicharrónes, and other favorites at the family owned La Casitas Mexican and Bar. Dive into gourmet food and curated wines at the charismatic R. Place, a rustic eatery with fancy food housed in a former general store in nearby Washington-on-the-Brazos.
---
Take a Tour through Navasota's Amazing Public Art
Art lovers will have fun spotting Navasota's many public art installations that capture the city's outstanding culture. As the Blues Capital of Texas, you'll find loads of music-themed pieces, including a statue of Navasota native and blues musician Mance Lipscomb strumming an acoustic guitar on Lasalle Street.
Soak up more of the town's blues history by viewing "The Navasota Blues Mural", an expansive piece in a downtown alley depicting the many musicians important to Navasota. The "Welcome to Navasota" mural on LaSalle Street shows many of the exciting highlights of the town's history, while the Hi Ho Café mural sets the Texas tone with its image of a rancher roping cattle.
Kids will love a trip to see the scary, exposed fangs of "The Rattler" statue at Rattler Stadium, home to the two-time state football champions, Navasota High School. Texas Ranger fans won't want to miss the Frank Hamer statue downtown, the lawman responsible for bringing down infamous bank robbers, Bonnie and Clyde.
---
Shop for Unique Retail Items
Calling all shop-a-holics! Downtown's eclectic retailers offer a range of items, from fine antiques and culinary items to clothing and books.
Take your time in the popular Circle P Antiques and Collectibles and discover antique furnishings, artwork, baseball cards, and gifts. Stonecroft Marketplace features all sorts of clothing and accessories for men and women, as well as gourmet foods.
A must-stop in Navasota is the downtown Muddy Water Bookstore offering a trove of reading material for kids and adults that also includes a gently used section.
Are you a local foods fanatic? Pick up handmade artisan goods, culinary gifts, and fresh produce at the weekly Navasota Farmers Market downtown.
---
Sample Local Wine, Spirits, and Honey!
Navasota boasts amazing local wine and spirits producers, as well as the oldest continuous beekeeping operation and honey farm in Texas. Head over to beautiful Threshold Vineyards
just outside of town and sip the winery's signature crisp Blanc du Bois white wine. The lush scenery is a fabulous backdrop for Threshold's regular events, including outdoor live music and wine tastings.
Wine isn't the only adult beverage produced in the area. Navasota is also home to Wildflyer Mead Company producer of the fermented honey wine, mead. Plan a visit and sample different meads on tap and enjoy regular events that also feature food trucks. Wildflyer uses local honey made at its onsite sister business BeeWeaver Honey Farm, which also welcomes visitors.
Get a taste of BeeWeaver's sweet, natural honey through a farm tour and tastings, and pick up honey and honey-related goods at the gift shop.
---
Visit the Past Through Historic Sites and Two Presidential Libraries
Navasota is the gateway to one of Texas' most important historic attractions, Washington-on-the-Brazos State Historic Site. Plan a day to experience this noteworthy park, which captures the legendary period when Texas was its own republic. See where Texas leaders declared their liberty at the Independence Hall and Townsite. Visit the Star of the Republic Museum for a window into the Texas Republic period and see how residents lived in the mid-19th century at Barrington Plantation. Stretch your legs on the expansive, lush grounds and enjoy its peaceful serenity.
Texas is home to three engaging presidential libraries, and two of them are located just 30 minutes from Navasota. The George H. W. Bush Presidential Library and Museum in Bryan highlights milestones in George Herbert Walker Bush's life, including his experiences as a World War II fighter pilot, former director of the CIA, vice president to Ronald Reagan and the 41st president of the United States.
In College Station, the George W. Bush Presidential Library and Museum traces the George W. Bush's eight years in office, world events, and his key contributions to global and national policy.
Eager for more fun? Explore more things to do in Navasota.
---
---