---

Things To Do in Navasota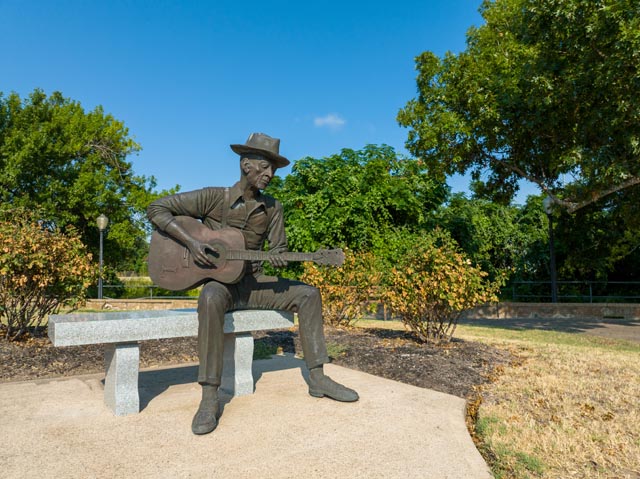 Quiet and charming, the small town of Navasota, Texas flies under the radar–but there are plenty of fun things to do in Navasota that make it worth a stop.
A railroad town that enjoyed its peak influence a century ago, the blend of past and present in Navasota is interesting to witness.
And, as a bonus, Navasota's location merely 7 miles from Washington-on-the-Brazos (the birthplace of Texas) makes it an easy addition to a day trip there.
Navasota residents are loyal to their town, though, and have worked tirelessly to keep new businesses interested in Navasota and to revitalize their downtown over the last several decades.
In addition to its ties to the railroad (including the famed Union Pacific Railroad), Navasota is known for music: it has been designated the "Blues Capital of Texas" in honor of Mance Lipscomb, who called Navasota home.
---
Stroll Down Washington Ave.
As Navasota's main street, Washington Avenue is home to many of the sights that make up the best things to do in Navasota, as well as some of the town's best architecture. Just outside of downtown, Washington Avenue is also home to some of the most beautiful homes in Navasota, including several historic mansions (I'm particularly fond of the intricate Victorians). While many are still private residences, you'll find historic bed and breakfasts here as well!
---
Seek Out Navasota's Murals
Navasota has an impressive amount of public art! Be sure not to miss the classic "Greetings from Navasota" postcard (head to the parking lot of Zippy's Liquor to find it). The "Navasota Music Mural", which celebrates the history of Blues music in Navasota and can be found on the side of Classic Rock Coffee Co., is another one of the popular Navasota murals to see.
---
Visit the Horlock House Art Gallery & History Museum
Navasota's Horlock House is eye-catching at your first glance. A fully restored Victorian, it stands proud on Washington Avenue–and some lucky artists get to live in it! In addition to being a museum, 3 artists in residence are offered a chance to live and work in the home.
---
Visit the Self-Declared World's Largest Teapot
At Martha's Bloomers, you can also see the self-declared World's Largest Teapot, which is one of the most popular roadside attractions in Texas in addition to one of the most sought-after Navasota attractions.
In addition to being home to a memorable teapot, Martha's Bloomers also operates as a nursery, restaurant, and antique shop, all rolled into a single establishment.
---
Check out Railroad Street
Historic Railroad Street is home to some of the most interesting buildings in Navasota, TX! An air of forgotten opulence lingers here, with intricate, late-19th and early 20th-century architecture showing off hints of Navasota's past as a thriving railroad town.With a historic hotel currently being refurbished and businesses slowly starting to trickle back in, though, Railroad Street also feels like an area about to resurge–I'm excited to see what the next 5 years bring!
---
See a Show at the Navasota Theatre Alliance
The Navasota Theatre Alliance is dedicated to bringing interesting, varied, and engaging live theatre to this small Texas town. If you're sticking around overnight, consider supporting the local art scene and seeing a show!
---
Take an Alpaca Farm Tour
As the self-declared alpaca capital of Texas, the Navasota area includes no less than three ranches where you can meet and interact with these adorable animals. The alpacas rank as one of the most unexpected things to do in Navasota!
---
Visit a Honey Farm
The local BeeWeaver farm welcomes visitors, and includes options as varied as taking on-site beekeeping lessons to simply purchasing local honey and honey-filled treats!
---
Visit Washington-on-the-Brazos
Washington-on-the-Brazos State Historic Site is known to 4th and 7th graders across the Lone Star State as the place where Texas began. More specifically, this is where the Texas Declaration of Independence from Mexico was signed in 1836. Located only 7 miles from Navasota, Washington-on-the-Brazos is one of the best historical sites in Texas and an easy and interesting addition to a trip to Navasota (or perhaps more commonly, Navasota is an easy addition to a trip to Washington-on-the-Brazos!).
---
---