---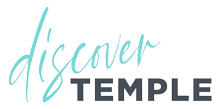 Temple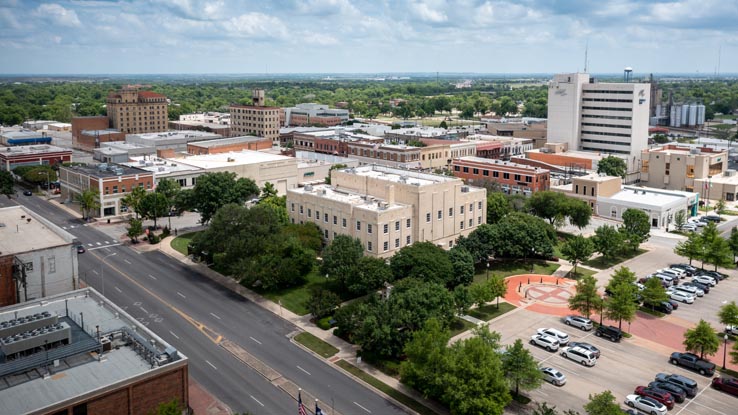 For fun family activities, lakeside adventures, & delicious downtown restaurants look no further than Temple. This Central Texas city has it all: an interesting history, top-class performing arts, and a wide variety of attractions, all set on a beautiful backdrop of sloping hills and wide-open farmland. Temple's enchanting scenery, small-town charm, and wealth of things to see and do make it a compelling destination for any traveler. Its centralized location, just an hour from Austin or thirty minutes from Waco, means it's a fantastic choice for those seeking a convenient weekend getaway.
Few places in Texas are tied to the advent of rail as Temple. In fact, if it weren't for the establishment of Temple Junction along the Gulf, Colorado, and Santa Fe Railway in 1881, the town wouldn't exist. The area now known as Temple was quickly settled after the junction was established. Within 20 years, more than 7,000 people called the town home, including a group of Czech immigrants. There are two places to visit to experience these two aspects of Temple's history: the Temple Railroad and Heritage Museum and the Czech Heritage Museum and Genealogy Center.
What about the great outdoors? Temple sits a few miles east of the picturesque Lake Belton, a nearly 12,400-acre reservoir where you can embark on a nearly limitless amount of adventure. Lake Belton can be accessed at one of the many parks that surround it. Go for a swim at Temple Lake Park, Owl Creek, or Westcliff Park, or catch a few fish at Miller Springs. If you're looking to spend a night under the stars, you'll find camping sites at most of these parks.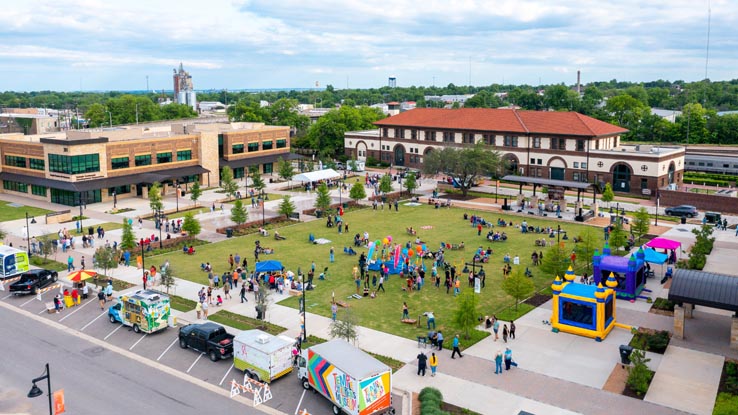 Hanging out at the lake is not the only way to enjoy Temple's captivating countryside. Is golf a permanent fixture on your vacation to-do list? Then you should book a tee time at Sammons Golf Links, an 18-hole public golf course that utilizes the area's natural features to create a challenge for players of all skill levels. Should you find yourself in Temple during the summer, make sure to visit the Lions Junction Family Water Park. Swimming in a zero-depth pool, zooming down two three-story waterslides, and floating along a 200-foot-long lazy river are just a few of the ways to cool off and have a great time.
Although there's plenty to experience outdoors, Temple is not just a place for nature lovers. For the foodies who are out there, Temple is home to a surplus of flavorful local restaurants. Whether you are looking for a savory Burger from Bird Creek Burger Co. or an artisan pizza made to order from Treno Pizzeria & Taproom, Temple is the place to satisfy any hunger you might have. In addition, those who seek the sweet sounds of a top-class symphony should check out the Temple Symphony Orchestra. If you prefer a more theatrical performance, the Temple Civic Theatre offers a season of plays and musicals.
Temple's fascinating history, beautiful scenery, and big-city culture is the best choice for your next vacation in the Lone Star State.
---
---