---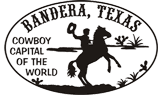 Bandera

The image of the lone cowboy riding horseback is a true Texas icon, but in Bandera it's a part of daily life. Surrounded by rolling green hills and the astounding scenery of the Texas Hill Country, this one-of-a-kind town is known as the "Cowboy Capital of the World." No matter where you look, Bandera's cowboy heritage is omnipresent. Listen to live country Western tunes at an intimate venue any day of the week or stumble into a spectacular gun fight with a cast of cowboys and desperados. For the ultimate experience, stay at one of Bandera's dude ranches and you'll feel like a cowboy in no time.
Bandera is called the "Cowboy Capital of the World" because it was an important staging area for the great cattle drives of the 19th and early 20th centuries. Cowboys herded cattle through Bandera while traveling on the Western Trail, one of the most important cattle driving paths in America. Although the days of long-distance cattle drives are gone, the cowboy heritage lives on. Stop by the Frontier Times Museum to see a collection of 40,000 artifacts and memorabilia from Bandera's early days. Then see gunslingers battle it out during the weekly "Cowboys on Main" event, which includes historical reenactors and a variety of other exciting exhibits.
To fully immerse yourself in the cowboy experience, hang your hat at one of the 11 dude ranches in Bandera, including Texan institutions like the Dixie Dude Ranch or the Mayan Ranch. These ranches offer a wide range of accommodations, from primitive camp and RV sites to rustic cabins and luxurious condominiums. Along with the places to stay, Bandera's ranches provide plenty of terrain where you can go horseback riding, hiking, swimming in the Medina River, and (in some cases) hunting. Some of these ranches, such as Rancho Cortez and Hill Country Equestrian Lodge, have spa services as well. Regardless of whether you'd like a scenic retreat or an unforgettable outdoor adventure, you'll find it in Bandera.
Along with its dude ranches, Bandera is surrounded by some of the most striking natural areas in Texas. You don't have to go far to experience it, either. Bandera City Park, located just a few blocks from the courthouse square, sits on the bank of the pristine Medina River. Don your swimming gear and jump into the clear and cool water, or float along on an inner tube. If you're looking to get in some hiking or sightseeing, it's hard to beat either the Hill Country State Natural Area or Lost Maples State Natural Area. Both are great places to go to see the diverse flora and fauna of the region, especially if you're a birding enthusiast. In the autumn, Lost Maples becomes a wonderland of color as the native bigtooth maple trees turn magnificent shades of orange and gold.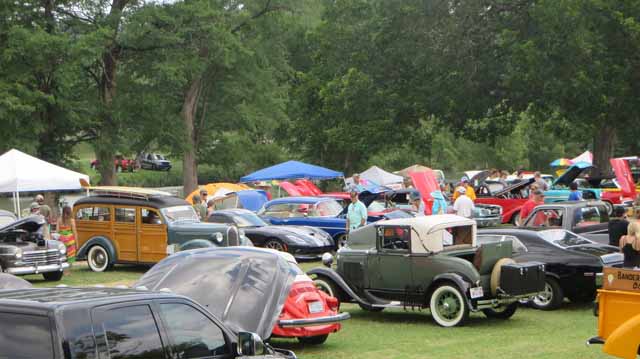 While the outdoors are a significant part of Bandera's allure, that doesn't mean there aren't things to see and do in town. Head to one of the bars and concert venues throughout the week to see top Country Western performers, or get your fill at one of the many restaurants in town. For a pair of cowboy boots and a hat of your own, head to the Bandera General Store located off Main Street. Not only does the store have a rather large collection of fashionable cowboy gear, it has an old-fashioned soda fountain and plenty of Blue Bell Ice Cream to savor. Is there anything more Texan than that?
Bandera's cowboy culture, gorgeous scenery, and wealth of recreational opportunities means that no two trips are ever the same. Visit Bandera and you'll discover why the town really is the "Cowboy Capital of the World."
---
---