---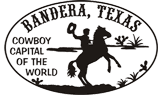 Things to Do in Bandera
Experience the beauty of the Texas Hill Country, immerse yourself in the Western culture of the "Cowboy Capital of the World," ride horseback on a scenic trail, or stay at a dude ranch. Do all of these things, and so much more, in the charming town of Bandera. Nestled in the scenic Hill Country, Bandera is known for its sweeping landscapes and cowboy heritage. Some of the most beautiful nature areas in the state are located near Bandera, which sits on the bank of the pristine Medina River. There's no shortage of adventures to have and things to do in Bandera. Discover what this one-of-a-kind town has to offer below.
---
Stay at a Dude Ranch
Start your morning with a piping hot cup of coffee and a hearty bacon and egg breakfast before donning your cowboy hat and ride through beautiful Texas Hill Country terrain on horseback. For just about anyone, this would be an unusual morning. Stay at a dude ranch in Bandera, though, and you'll see it is part of the daily routine. After all, Bandera is the Cowboy Capital of the World. There are 11 dude ranches you can choose from, each nestled on scenic terrain with outdoor activities ranging from hiking and mountain biking to swimming in the Medina River. Spend a day exploring, then tuck into a hearty dinner served from a chuck wagon, just like a real cowboy.
---
Go Horseback Riding
Although horseback riding is a standard part of any stay at a dude ranch, you don't have to spend the night at one to enjoy the experience. In fact, many guest ranches, such as Bar M Ranch and Dixie Dude Ranch, provide trail rides that take you through rolling green hills, wide-open pastures, and across trickling creeks. You can go horseback riding in Bandera with Juniper Hill Stables, which provides tours into the breathtaking Hill Country State Natural Area. Regardless of where you go riding, you'll be treated to a one-of-a-kind adventure through countless miles of breathtaking terrain that you won't find anywhere else but Bandera.
---
Immerse Yourself in Cowboy Culture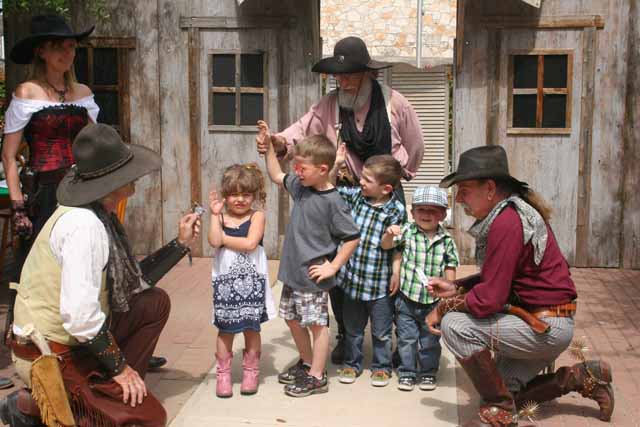 Ride through the rugged countryside on horseback and you'll start to feel like a cowboy, but there are many more ways to take in Western culture in Bandera. See some of the best bull riders, barrel racers, and mutton busters in the Lone Star State vie for the top prize at one of the many rodeos in Bandera. These include the National Professional Bull Riders-sanctioned Celebrate Bandera rodeo during Labor Day weekend, and the Houston Lightning Ranch Rodeo held every Saturday throughout the summer.
What's more "cowboy" than a rodeo? How about a shootout worthy of a classic Western flick? That's what you'll get during "Cowboys on Main," a weekly event with gripping gunfights by historical reenactors from the Bandera Cattle Company. To see one of these gunfights, head to the Bandera County Visitors Center at either noon or 2 p.m. on Saturday. Along with all the gun slinging, you'll see chuck wagons and folks young and old in period costumes, making the town feel like it did when it was a major stop along the Western Trail.
If you're a museum-goer, browse a 40,000-item collection of Western art and memorabilia at the Frontier Times Museum. The museum's exhibits of historical artifacts, photographs, and art tell the story of Bandera County's earliest days. In addition to these items, the museum houses a collection of Western-themed paintings, the majority of which were done by former museum owner F.B. Doane. Other artists, including Warren Hunter, are featured in the gallery that is displayed on a natural rock wall meant to reflect the rugged landscape of the surrounding Hill Country.
---
Enjoy the Beauty of the Hill Country
Bandera is surrounded by breathtaking Hill Country terrain, making it a great place to visit even if you're not into the cowboy culture. You don't even need to go that far to savor the region's splendor. Travel a few blocks south from the courthouse square and you'll find Bandera City Park, an urban greenspace nestled on the bank of the stunning Medina River. If you're in Bandera during the dog days of summer, leap into the refreshingly cool river or get an inner tube and float with the lazy current. Then hike the half-mile native plant trail or bring your binoculars and try to spot rare birds like the yellow-throated warbler and summer tanager.
If you want to get out and explore, you're in luck. Two of the most breathtaking natural areas in Texas are within easy driving distance. Surround yourself with limestone bluffs and hills covered in blooming wildflowers at the Hill Country State Natural Area, home to 36 miles of multi-use trails that cover 5,400 acres of territory. Meanwhile, Lost Maples State Natural Area is one of the premier places to view flora and fauna in the state. The 2,100-acre park features stark limestone canyons, grasslands and wooded hills, and clear-water streams. Birds such as the black-capped vireo, golden-cheeked warbler, and green kingfisher reside in the park, making it one of the best birding destinations in Texas. Plus, the park's abundance of bigtooth maple trees provide vibrant fall foliage colors that can't be missed.
Bandera's great location near two spectacular natural areas and a beautiful city park of its own makes it a great place to visit if you want to enjoy the great outdoors.
---
Hang Out in the Cowboy Capital of the World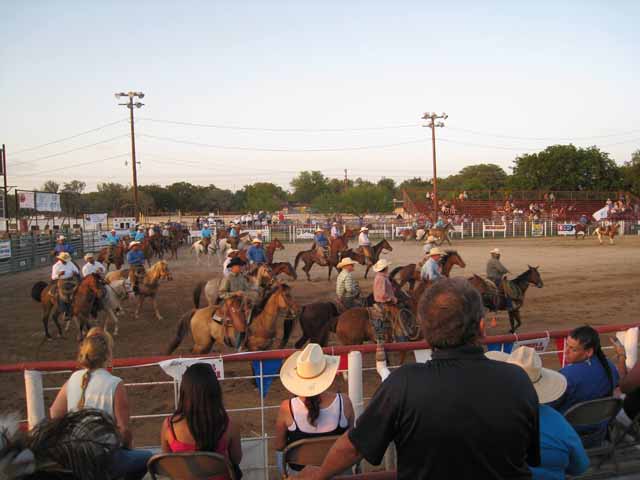 Beyond the cowboy gunslingers and Old West charm, you'll find Bandera has plenty more to offer. For starters, this small Hill Country town has a thriving music scene that is active just about every day of the week. One of the most popular venues in town is the 11th Street Cowboy Bar, a go-to spot for live country music and good beer. There are also places like Jake's in Pipe Creek and The Core Coffee House, a cozy (and non-profit) cafe run by volunteers.
If you're in the mood to look around a top-class museum, you're in luck. Find your way to the American Legion Post 157 Military Museum to see uniforms from World War I, a collection of more than 170 period-correct models of airplanes, armored personnel carriers, helicopters, ships, and tanks. Meanwhile, indulge in your inner road warrior with a trip to the Lone Star Motorcycle Museum. This love letter to everyone's favorite two wheeler houses motorcycles from all over the world ranging from 1910 to today. The museum is near Lost Maples State Natural Area, a part of Texas known for its winding roads that are favored by riders and drivers alike.
Finally, no time in Bandera is complete without a stop by the Bandera General Store. Step on into the store to buy a fetching pair of cowboy boots and a hat to match, a Lone Star State-themed souvenir, or a chilly scoop of Blue Bell Ice Cream. Don't forget to stop by the old-fashioned soda fountain, one of only 11 left in all of Texas.
Cowboy allure and a wealth of one-of-a-kind experiences makes Bandera a fantastic Texas vacation destination.
---
---