---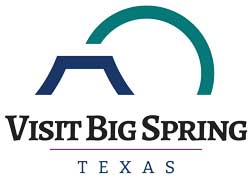 Big Spring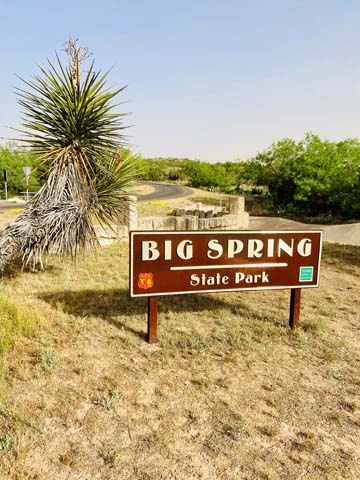 About 40 miles east of Midland, at the convergence of the northern tip of the Edwards Plateau and the southernmost hills of the Caprock, lies the town of Big Spring. This once rough-and-tumble stop has come a long way during its frontier days, with comfortable hotels, excellent Tex-Mex restaurants, and great family entertainment. But it still carries that same spirit of the Wild West, and it might just be the perfect place for your next Texas adventure.
For thousands of years, the spring in Sulphur Draw that gave the city its name was a source of life for buffalo, mustangs, and antelope, as well as Native Americans, cowboys, and gold rushers headed west to find their fortunes. The city of Big Spring was established as the county seat of Howard County in 1882. The discovery of oil in the region in the 1920's, along with the installation of the Webb Air Force Base in 1951, helped the town grow to what it is today.
You can get a feel for the activity inside the base by visiting the Hangar 25 Air Museum. Inside the restored WWII hangar, check out the classic aircraft and learn about the men who attended the Big Spring Bombardier School during the Second World War. For more insight into the people who used to live here, head to the center of town to see the Heritage Museum of Big Spring. Antique guns, monstrous sets of longhorns, and vintage dolls are some of the eye-catching artifacts on display here. Be sure and make time to swing by the nearby Potton House, a historic home built in 1912.
In addition to its rich history, there is a dynamic arts and culture scene in Big Spring. A concert by the Big Spring Symphony or a dance recital at Howard College's Hall Center for the Arts are guaranteed ways to create a lovely evening on the town. For something more laid back, try the open mic night at Desert Flower Art Gallery on South Main.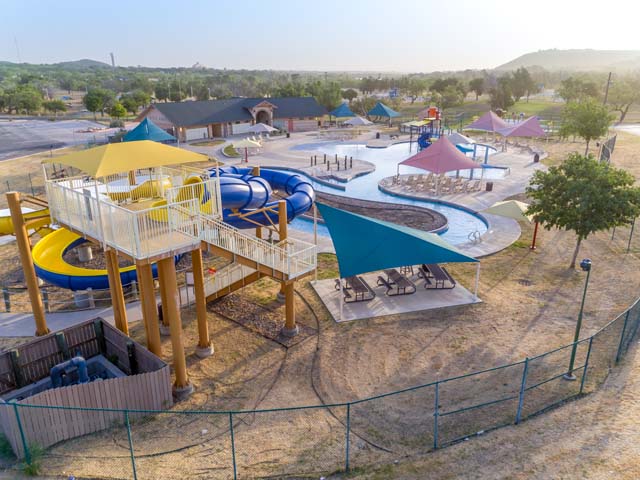 Lest you get a little too sedentary during your visit to Big Spring, head outside and enjoy the picturesque West Texas scenery. You can play a round of golf on the rolling hills of the Comanche Trail Golf Course, or hike to the top of a 200-foot bluff and admire the view in Big Spring State Park. To beat the heat, hit the water at Moss Creek Lake or swing by the Big Spring water park, the Russ McEwen Family Aquatic Center.
Head on out west and discover for yourself the big sky, and the big heart, of Big Spring!
---
---