---
Things to Do in Cleveland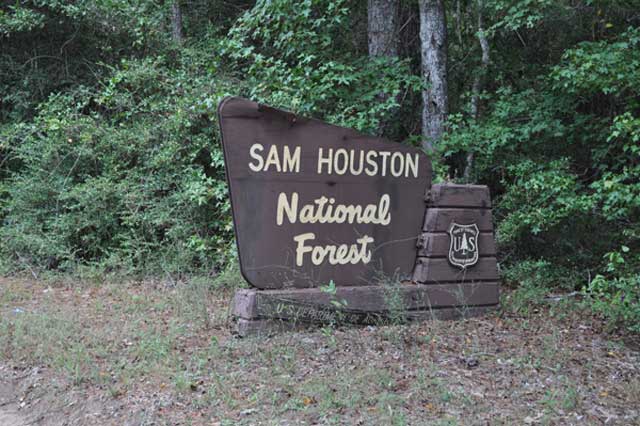 Whether you're looking for breathtaking brushes with nature or good old-fashioned fun, Cleveland, Texas has you covered. This part of the Lone Star State boasts beautiful forests and placid lakes and ponds that provide much-needed refreshment during the summer months, as well as lovely escapes during spring and fall. In addition to its natural appeal, Cleveland offers a diverse culinary scene with plenty of cozy restaurants ideal for meeting old friends and making new ones. Read on to see some of the things to do in Cleveland and start planning your next road trip to this charming Piney Woods town.
---
Get Back to the Forest
One of only four national forests in Texas sits partly inside the Cleveland borders: the Sam Houston National Forest. One of the best ways to enjoy the forest is to pitch a tent and camp, which you can do at the Double Lake Recreation Area just up the road from Cleveland. The campground offers boating and fishing on a lake stocked with bass, bream, and catfish; a beach where you can swim and relax; picnic areas; and hiking and biking trails.
Speaking of hiking, Cleveland is just a few miles from the eastern trailhead of Texas' longest wilderness footpath, the Lone Star Hiking Trail. Running for about 129 miles through the Sam Houston National Forest, the path provides a stunning venue for a truly epic adventure. There are five access points and the trail is rated as moderate difficulty, making it a tough but rewarding trek for most classes of hikers. Primitive camping is allowed on the trail year-round, as well.
---
Vacation in Style
If your idea of relaxation is less tent and more spa, you'll want to book a cabin at The Retreat at Artesian Lakes. This rustic-chic getaway on the edge of the Texas Big Thicket National Preserve puts you right in the middle of nature just like any campground, but with luxe lodgings to come home to at the end of the day. Take a dip in the salt-water pool or the artesian spring-fed Swim Lake, or drop a line or canoe into one of the fishing lakes. Go on a horseback ride and see how much wildlife you can spot or hike on miles of trails. There are dozens of fun ways to spend your time here, and neither you nor the kids will be ready to leave when it's time to go.
---
Load Up Your Plate
Let it not be said that anyone visited Cleveland and left hungry. Here you'll find all sorts of delicious dishes you can sink your teeth in to, including everything from juicy steaks and savory crawfish etouffee to flavorful enchiladas and palate-pleasing pizzas. From barbecue and Chinese to Mexican and Italian, you name it and you'll find it here. Not only is the town awash with dining options, many of its restaurants are locally owned, giving you the chance to truly eat like a local. With so much variety, you'll find whatever you're craving when you're in Cleveland.
---
See a Film in a Historic Movie House
Sadly, it's all too common these days for iconic movie houses to be torn down to make way for new developments. By much effort on the fine folks of Cleveland, the same fate did not befall the historic Texan Theater. Cleveland's locals and visitors alike have been coming to the Texan Theater since 1939 to see the stars of the silver screen. That tradition continues to this very day, as the only movie theater in Cleveland still screens new releases of movies while also offering affordable concessions at its convenient location in downtown Cleveland. If you're looking for a fun thing to do at night in Cleveland with the family or your sweetheart, it's hard to beat the Texan Theater.
---
---