---
Things to Do Near Lake Whitney
Incredible natural beauty and an abundance of wildlife have drawn people to the Lake Whitney area for generations. Today, Lake Whitney combines spectacular scenery with a seemingly endless number of recreational activities that delight the millions of people who visit every year. So much so, in fact, that Lake Whitney is known as the official Getaway Capital of Texas. Outdoor adventures like fishing and kayaking are popular, while the area's towns have interesting cultural and historical sites that can't be missed. Yet the best part may be the area's location just 90 minutes south of the Dallas and Fort Worth area. If you're looking for a scenic escape, it's hard to beat Lake Whitney. Plan your trip here by checking out some of the top things to do in the Lake Whitney area.
---
Experience Lake Whitney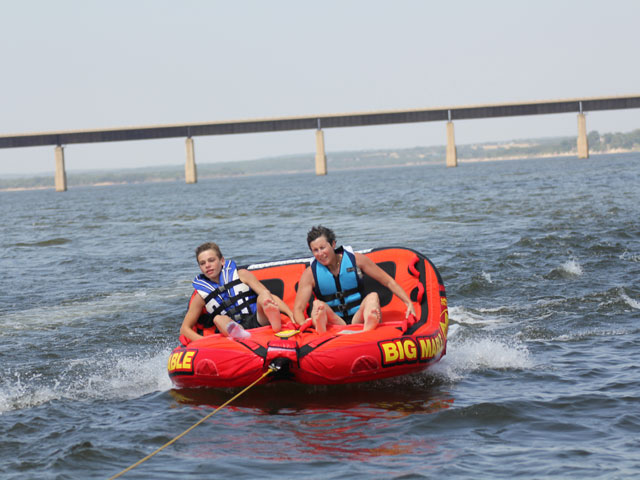 Talk about a no-brainer. Lake Whitney is a 35-square-mile liquid playground with dozens of fun activities vying for your precious vacation time. The lake is a top-rated bass fishing hotspot and, as a matter of fact, was the site of the world's first bass-fishing tournament in 1955. Hiring a knowledgeable local guide who knows where all the honey holes are is a smart move, but if you're confident in your angling skills you could put that money toward renting a boat. Marinas and boat rental shops scattered around the lake are stocked with ski boats, pontoons, canoes, kayaks, and jet skis. Once you've secured your craft, you can go water skiing, knee boarding, wakeboarding, or wake surfing, or dropping anchor somewhere and taking a swim.
---
Play Golf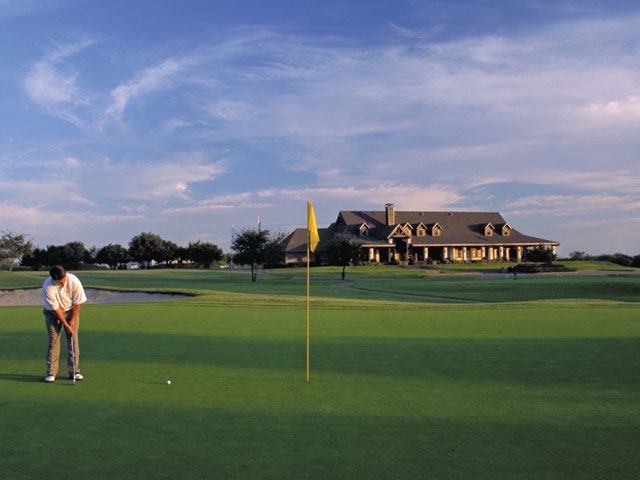 There are several great golf courses near Lake Whitney that offer breathtaking views and challenging play for all skill levels. Book a tee time at the golf courses at White Bluff Resort on Lake Whitney. Playing the resort's championship Old and New Courses is truly an experience. If you're new to the game, you may want to bring lots of balls as the New Course was designed by PGA Tour winner Bruce Lietzke and the Old serves as a USGA Mens Amateur Qualifier course. Needless to say, you can expect the quality of the greens and fairways to be every bit as beautiful as what you'd see Jordan Spieth or Rory McIlroy walking on any given Sunday.
---
Go On a Lake Whitney Driving Tour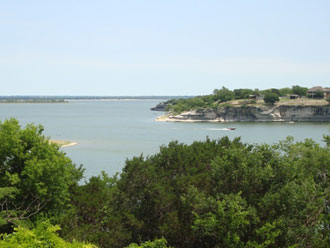 There are tons to do out on the water, but what about the terra firma around the lake? The best way to see it - and you will want to - is to embark on one of the driving tours. If you're lucky enough to be there during springtime, consider the Wildflower Driving Tour. Indian paintbrush, pink evening primrose, and the universally adored bluebonnets fleck the countryside like pastels on a canvas.
As summer approaches, these flowers give way to the colorful Mexican hat, purple verbena, and snow-on-the-prairie. Other driving tours include heading east toward Hillsboro and Hubbard, west to Clifton and Meridian, or the scenic Lake Whitney Loop from downtown Whitney to the Whitney Dam.
During your journey, keep an eye out for some of the area's many critters. More than 50 species of mammals including fox, turkey, and of course, white-tailed deer, can be found in the area. As many as 300 species of birds inhabit the area throughout the year, making it a treat for birding enthusiasts as well.
---
Soak Up Local History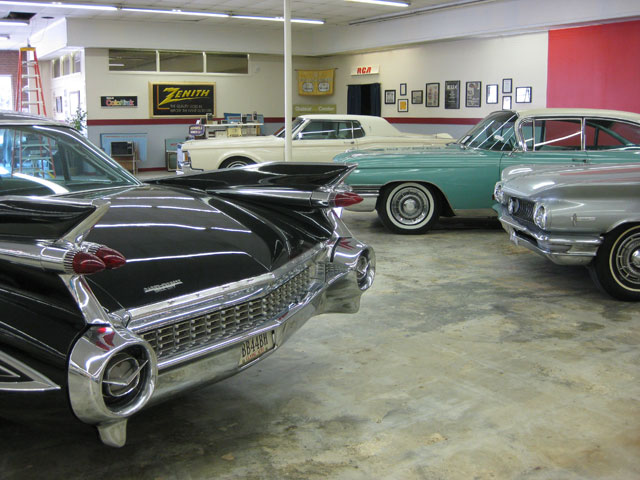 As you drive through the area, make time to get out of the car and explore some of the historic sites in the towns around Lake Whitney. If you're on the Clifton Loop, visit the St. Olaf Kirke in Cranfills Gap, a historic Lutheran rock church built in 1886 by Norwegian settlers. Speaking of Scandinavians, in Clifton proper you'll find the largest collection of Norwegian artifacts in the South at the Bosque Museum. If classic cars are more your speed, stop by the Clifton Classic Chassis Auto Museum to see its collection of beautifully preserved 50's and 60's hot rods.
Meanwhile, Hillsboro is home to the Cell Block Museum, a former jailhouse that's best known for "hosting" Elvis Presley one (presumably wild) night. On the campus of Hill College, you'll find one of the best collections of Texas Confederacy-related material in the state at the Texas Heritage Museum. If you're driving to Hillsboro from Lake Whitney, swing through downtown Whitney and discover the famous tale of the "Battle of the Benches," a whimsical town dispute that received national attention when it was covered in Life magazine in 1949.
---
Shop for One-of-a-Kind Antiques and Other Goodies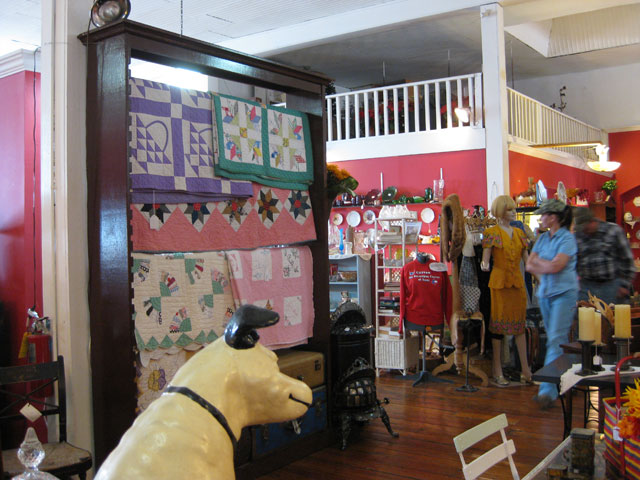 Although Lake Whitney is (deservedly) known as a mecca for outdoor lovers, it has just as much to offer antiquers as well. There are many antique shops and malls in Clifton, Hillsboro, Meridian, and Whitney stocked with rare and hard-to-find items like American oak and British furniture, vintage boots, and distinctive Texana-style pieces that will perfectly complement your collection at home. Dig a little deeper and you'll find plenty of attractive jewelry and silver pieces, colorful quilts, and beautiful pottery that you won't see anywhere else. For the ultimate shopping experience, stop by This Old Auction House in Laguna Park, which holds auctions for antiques, collectibles, and furniture every other Saturday evening.
Not an antiquer? No problem. The Lake Whitney area is home to a wide variety of boutique shops that sell clothing, locally-made candles, handcrafted Christmas ornaments, and much more. Start your shopping adventure at the Outlets at Hillsboro, a collection of stores with everything from fashionable apparel to home furnishings and jewelry. The outlets are open seven days a week, so it's easy to fit a visit in during your stay in the Lake Whitney area.
If you're an art aficionado, visit the fine art galleries in Clifton, also known as the "Taos of Texas." Browse through these galleries to admire sculptures and paintings in a Texas or Western theme. In addition to the permanent art galleries, Clifton also hosts exhibits of works by artists from across North America during the many art shows it hosts throughout the year.
---
Hunt for Fossils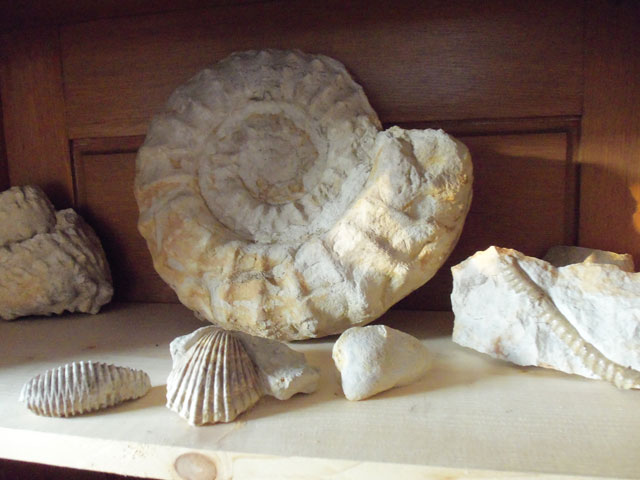 Walk along Lake Whitney's shores and you just might spot a shell or an odd-looking rock sticking out of the sand. Congratulations, you've just discovered one of the many fossils near Lake Whitney that are so abundant that hunting for them is a popular pastime. Explore a beach at one of the local parks or lodging facilities and you just may unearth a pre-historic fossil, interesting-looking rock, or piece of petrified wood. Just remember that you can't remove any of your findings from the lake since it's owned by the Corps of Engineers. For even more fossil hunting, search for pre-historic tracks at Dinosaur Valley State Park or visit the dig site at Waco Mammoth National Monument.
---
---