---

Things to Do in New Braunfels
Plenty of visitors arrive in New Braunfels with a swimsuit and a rod and reel or snorkel and fins, or all of the above.
New Braunfels is home to Schlitterbahn, a world-class waterpark, and two clear, clean rivers – the Comal and the Guadalupe – that wind their way through town. The beautiful, clear Canyon Lake is just minutes away.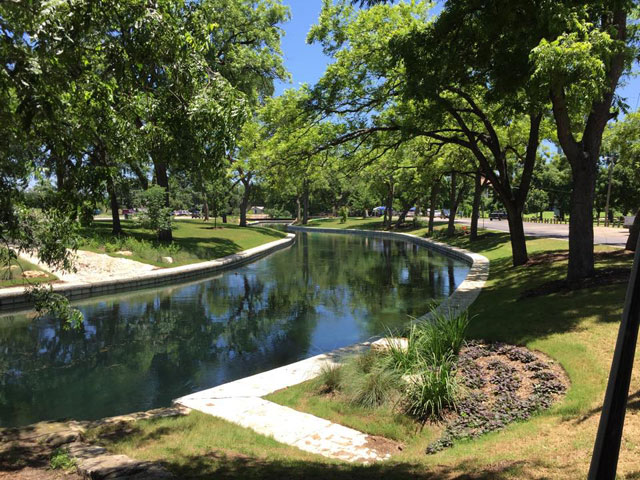 Tubing
What could be better than leaving the cares of the world behind and spending a few hours on a tube in a pristine river? Every year, hundreds of thousands of visitors answer that question.
Fishing
Did you know that every winter, over 20,000 rainbow trout are released into the Guadalupe River between New Braunfels and Canyon Lake? Now you do.
Boating
Canyon Lake offers clear water, plenty of room, and perfect sunsets for boaters with and without sails. Grab some mateys and hit the water.
Splashing
Go uphill on a water slide, do some wakeboarding, scuba diving in clear water, or just perform the world's best cannonball into one of the two rivers or a spring-fed pool in New Braunfels.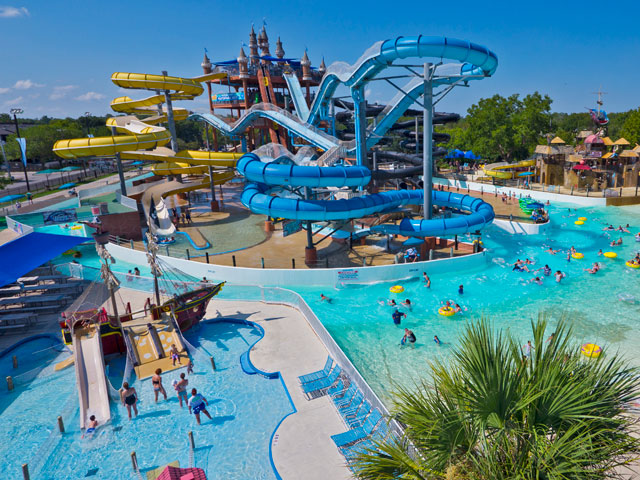 But New Braunfels is much more than just a beautiful paradise flowing with crystal clear water. All year, visitors can tee off at premier golf courses or jump into unique adventures, the best in Texas music, and traditional German heritage.
Golf
New Braunfels offers golf like any destination would. However, this city's courses feature local scenery – including beautiful, clear rivers just waiting to steal a ball or two.
Animals Galore
Walk through or drive through an animal adventure. New Braunfels is home to over 50 species of animals from around the world who would love to meet you.
Hiking
Hit the trail above or below ground! This city offers scenic Hill Country beauty to hikers and authentic cave experiences to both the casual and daring spelunker.
Live Music
Indoor venues, outdoor venues, local music, and national touring acts ensure there's live music all over New Braunfels every day.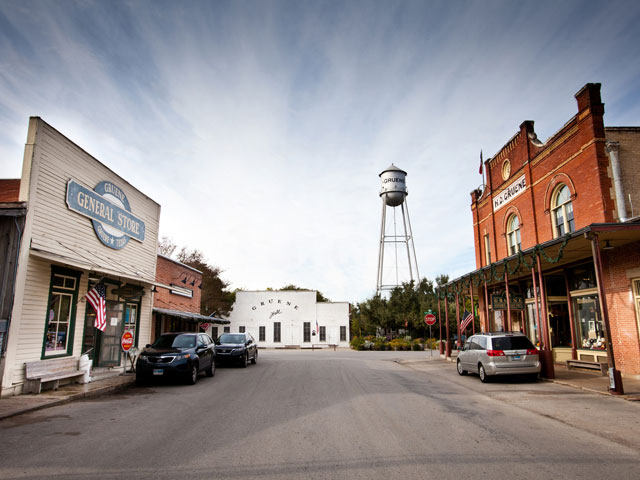 Museums
Having been around since the year 1845, New Braunfels has some really interesting, and sometimes weird, history. And since it was founded by Germans, very few of the city's artifacts have been thrown away.
Gemütlichkeit
This word is hard to say, but easy to do! Gemütlichkeit loosely translates to "good German fun." From Biergartens to brats to polkas to strudel, you're always close to Spass here.
---
---