---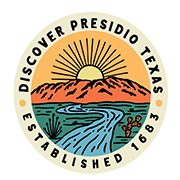 Things to do in Presidio
Presidio is awash in adventures and experiences you simply won't find elsewhere. Explore a scenic drive where springtime bluebonnets bloom and the Rio Grande snakes through awesome desert mountains. Take in a real, old-school drag race. Sample authentic Mexican fare—in Mexico (it's within walking distance) and sit back and appreciate nature in this exquisitely beautiful corner of the world.
Add to your Birder's Life List
Birders find plenty of action around Presidio with scores of native and migratory species drawn to the area's diverse habitats. Big Bend Ranch State Park is a well-known spot for birding, especially Ojito Adentro, one of the park's premier birding spots filled with abundant activity. Follow the walking path east of Presidio that encircles the manmade B.J. Bishop Wetlands, frequented by birders, to see both songbirds and waterfowl. Late March through mid-May, and late August through mid-October are migration seasons during which birders can view even more varieties as they pass through the area to seek seasonal habitats.
Take a Scenic Drive
With its imposing, diverse terrain, Presidio and its surrounding area are known for some of the most breathtaking drives in the country. Each highway that leads to Presidio offers amazing views of the landscape, set off by desert mountains, wildflowers and the Rio Grande and Rio Conchos Rivers. Head south from the city of Marfa on US 67 to see west Texas-style sweeping views. You're sure to experience an explosion of colors at sunrise and sunset.
Presidio is the gateway to the western entrance of Big Bend Ranch State Park, and you can check in to the park through Presidio's own Fort Leaton State Historic Site. If you're coming from Big Bend National Park through Big Bend Ranch State Park on FM 170, you'll enjoy the stretch National Geographic named one of the top 10 most scenic drives in the United States. Famously called "The River Road," the section between Lajitas and Presidio in Big Bend Ranch State Park parallels the Rio Grande closely for 27 miles, curving and climbing together through the mountains that border the U.S. and Mexico. The steepest climb on River Road will take you over the "Big Hill" of the Santana Mesa, where the Rio Grande Valley unfolds beneath the sheer volcanic cliffs across the border.
See Instagram-worthy Rock Formations
Prepare to witness some of the most unique, magnificent rock formations and drives in the United States through the picturesque byways surrounding Presidio. Pull off to the side of the road just beyond Shafter to see Elephant Rock, where boulders aged over millennia conspire to resemble the side view of an elephant. Along with the Presidio pachyderm, the Profile of Lincoln part of the Chinati Mountains, located on Highway 67 just north of Presidio, is another rock curiosity. You'll think it's a profile of a prone president gazing up at the stars.
Spend the Day in "OJ"
Nestled where the Rio Grande and Rio Conchos meet, Presidio's sister city, Ojinaga, Mexico, is a friendly spot filled with authentic restaurants, local shopping and outdoor adventures. Ojinaga, or "OJ" for short, and Presidio share a common history that goes back to early peoples living in what was once a boundary-free settlement. While here, see the 1,600-ft. Peguis Canyon overlook, or take a canoe trip along the Rio Conchos and view amazing scenery. Enjoy local cuisine in casual patio restaurants where a cerveza or a margarita is a must. While shopping, pick up cowboy boots, hats, clothing, gifts and more. Crossing the border into this safe community is easy, but don't forget to bring your passport.
Burn Rubber at the Presidio International Drag Strip
If you love cars, especially fast ones, the Presidio International Drag Strip is a one-of-a-kind diversion that will conjure images of Rebel Without a Cause, or Grease! A grassroots outdoor track built by community members, the drag strip is a 310-raceway where racers face off on regular Saturday nights to test their cars' mettle. Gather on either side of the strip to hear the roar of the engines and the squeal of tires as drivers peel out to showoff their handiwork. It's a classic bit of fun you won't soon forget.
---
---