---
Attractions in Rockport-Fulton
The Rockport-Fulton area's interesting museums and historic landmarks, vast natural areas, and picturesque beach make it a standout destination in the Texas Gulf Coast. Want to enjoy some fun in the sun? Head to Rockport Beach, a recreational area with clear blue waves and a sandy beach. Looking to do some fishing? It's hard to beat Copano Bay Fishing Pier, where you can try your hand at catching the many fish indigenous to the area. For a break from the sun and the sea, stop by the Texas Maritime Museum or the Fulton Mansion State Historic Site, two of the top attractions in Rockport-Fulton. Read on to see what this thriving community has to offer.
---
Aquarium at Rockport Harbor
Enjoy an up-close look at some of the many aquatic animals native to the Gulf Coast, one of the most biodiverse regions in Texas, at the Aquarium at Rockport Harbor. Tour the aquarium's collection of 23 tanks that house marine life, including eels, sea urchins, and a wide variety of fish. The aquarium is open in the afternoons Thursday through Monday and admission is free.
706 Navigation Circle
Rockport, TX 78382
(361) 727-0016
---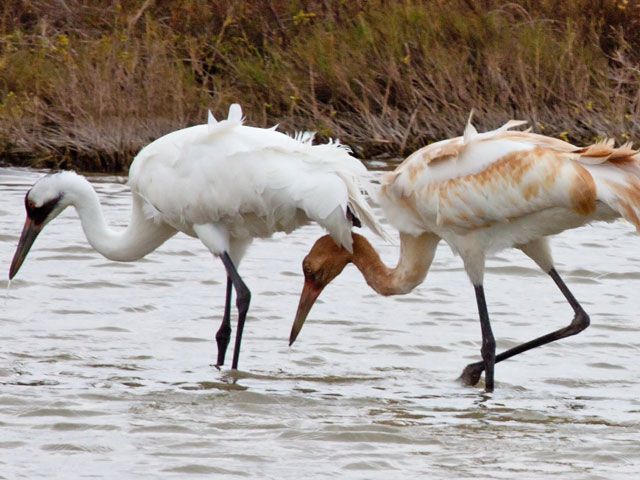 Aransas National Wildlife Refuge
Aransas National Wildlife Refuge is a vast protected natural area that is home to a wide variety of wildlife, including several endangered species like the whooping crane, North America's tallest bird. The whooping crane, and many other animals, can be seen from the wildlife watching and nature trails found within the refuge. Fishing and hunting, with a special use permit, are allowed within the refuge as well.
1 Wildlife Circle
Austwell, TX 77950
(361) 286-3559
---
Big Blue Crab
As far as Texas roadside attractions go, there's nothing quite like the Big Blue Crab. This 27-foot by 25-foot crab is a recreation of another statue that was destroyed by storms. Big Blue sits at the entrance of Rockport Beach Park near the intersection of East Laurel Street and Seabreeze Drive.
1522 East Laurel Street
Rockport, TX 78382
(361) 729-6445
---
Bay Education Center
Browse the interactive exhibits and displays at the Bay Education Center in Rockport to discover the natural forces of estuaries like those found along the Texas Gulf Coast. Special presentations on topics such as earthquakes and tsunamis, waterfalls, and solar energy are held Tuesday through Saturday afternoon. Admission to Bay Education Center is free.
121 Seabreeze Drive
Rockport, TX 78382
(361) 749-6832
---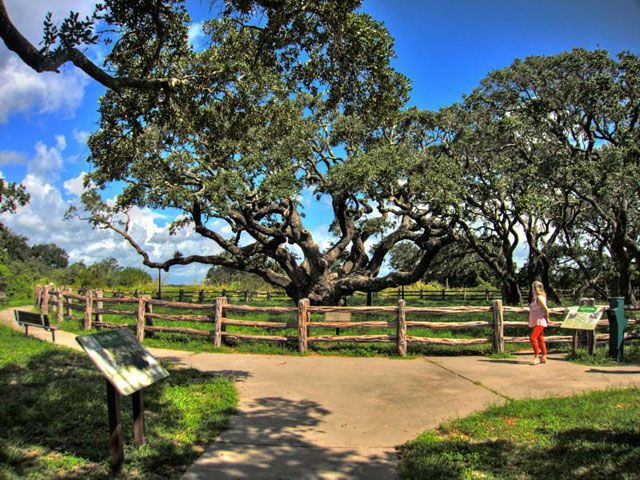 Big Tree
The Big Tree is a more than 1,000-year-old live oak thought to be one of the largest of its kind in the United States. For good reason: the tree is 44 feet tall with an 89-foot crown and an average trunk diameter of more than 11 feet. To see the Big Tree, head to Goose Island State Park just east of the small town of Lamar.
202 South Palmetto Street
Rockport, TX 78382
(361) 729-2858
---
Community Aquatic and Skate Park
If you're looking for some fun in the sun, it's hard to beat Rockport's Community Aquatic and Skate Park. This recreational area, settled within a 12-acre forest of live oak trees, features a heated eight-lane lap pool and diving area, a zero-depth children's pool with slides and sprays, and a 6,000-square-foot skate park. The park is open Tuesday through Sunday throughout the year.
2001 Stadium Drive
Rockport, TX 78382
(361) 727-9989
---
Copano Bay Fishing Pier
Experience some of the best fishing on the Texas Gulf Coast at Copano Bay Fishing Pier, located just north of Fulton off of Highway 35. The pier is divided into two sections that account for more than 8,600 feet of fishing space. Access to the pier is available 24 hours a day throughout the year.
---
Fulton Mansion State Historic Site
Get a glimpse into 19th-century life on the Texas Gulf Coast at the Fulton Mansion State Historic Site, a beautifully-restored home built with the sloping roofs and ornate detailing found in French Second Empire architecture. When it was completed, the house had gas lighting, central heating, and indoor plumbing, technology that was rare in the area at the time. The historic home is open Tuesday through Sunday.
317 Fulton Beach Road
Rockport, TX 78382
(361) 729-0386
---
Fulton Schoolhouse Museum
The Fulton Schoolhouse Museum offers a look at Texas history through the eyes of students. Tour the museum, located within Fulton's original one-room schoolhouse, and you'll see numerous original artifacts from the early 20th century, including desks that feature inkwell holes. All of this can be seen on Saturday and Sunday afternoons year-round.
201 North 7th Street
Fulton, TX 78358
(361) 729-5533
---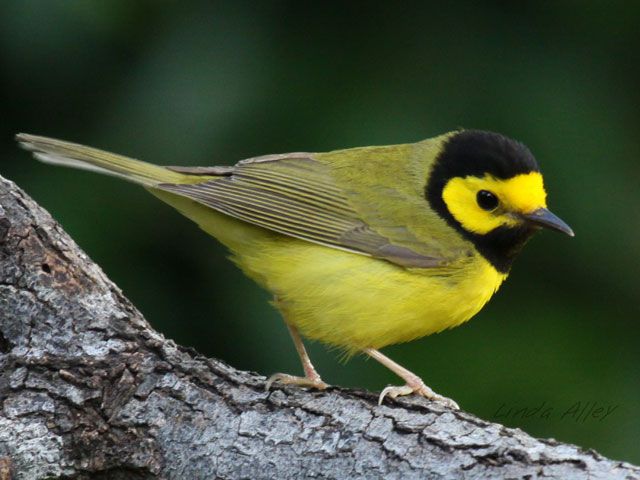 Goose Island State Park
From fishing and hiking to kayaking and birdwatching, there are many great ways to enjoy the Texas Gulf Coast. Goose Island State Park in Rockport provides an idyllic setting to relish all these adventures. Miles of hiking and biking trails take you through the park, and you can fish off the 1,620-foot pier. In addition, more than 100 camp sites are available. Goose Island State Park is open every day, and a small entrance fee is required for adults.
202 South Palmetto Street
Rockport, TX 78382
(361) 729-2858
---
Rockport Beach
For warm sea breezes, blue waves, and soft sand, few places are better than Rockport Beach. This public park includes the first beach in Texas certified as a Blue Wave Beach by the Clean Beaches Coalition, a national organization that promotes clean beaches around the world. Relax on the pristine sand, swim in the clear-water surf, or simply enjoy the beach's beautiful views.
210 Seabreeze Drive
Rockport, TX 78382
(361) 729-6661
---
Rockport Center for the Arts
Tour an art gallery, expand your skills in a class, and stroll through a sculpture garden at the Rockport Center for the Arts. This community arts center, set within a blue-walled Victorian-style home, is open Tuesday through Sunday.
902 Navigation Circle
Rockport, TX 78382
(361) 729-5519
---
Texas Maritime Museum
Discover the rich ocean-faring heritage of Texas, from early European exploration to the present day, at the Texas Maritime Museum in Rockport. Browse the museum's exhibits of maritime navigational tools and artifacts related to the shipbuilding and oil and gas industries, then take in a remarkable sunset from the observation tower.
1202 Navigation Circle
Rockport, TX 78382
(361) 729-1271
---
Pathways Center Pavilion and Bridge
Scenic birding and nature trails, unique historic sites, and kayak launch areas can be accessed from the Pathways Center Pavilion and Bridge. The center can be accessed just north of the northern-most entrance to Walmart.
2491 Highway 36 North
Rockport, TX 78382
(361) 729-6445
---
Zachary Taylor Tree
The historic Zachary Taylor Tree, a massive live oak, marks the spot where then Brig. General Taylor camped while he marched his troops south towards the U.S. Mexico border in 1845. Today, the site is an arboretum park that features hiking trails and scenic views.
702 South Pearl Street
Rockport, TX 78382
---
---