---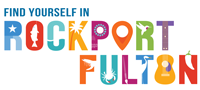 Events in Rockport-Fulton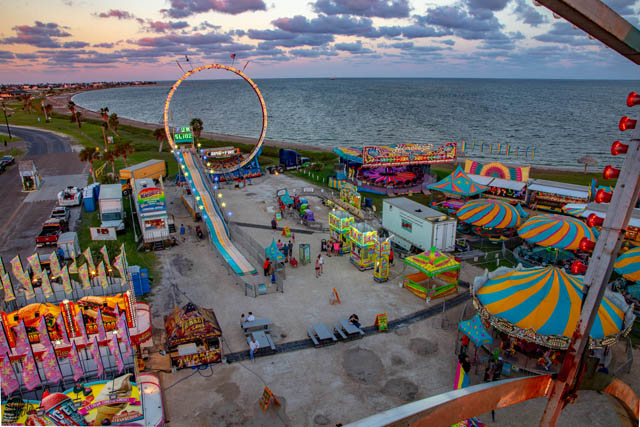 Thanks to its fantastic beach and gorgeous coastal scenery, Rockport-Fulton is a year-round vacation destination. That includes the many annual events that are held in the area throughout the year, including a multi-day celebration of oysters, an art festival featuring local and international artists, HummerBird Celebration focusing on the areas birding opportunities and Seafair, a three-day festival with coastal flair.
These great events are a fun way "Find Yourself in Rockport-Fulton".. If you're planning a trip to this corner of the Lone Star State, make sure to check out our calendar of events in Rockport-Fulton so that you don't miss a thing.
---
January
Rockport Gospel Music Festival
Enjoy three days of faith, fellowship, and music at the Rockport Gospel Music Festival. The event, held at the First Baptist Church in Rockport, features some of the best Christian vocal groups around.
1515 N. Live Oak
Rockport, TX 78382
---
March
Fulton Oysterfest
There aren't many things more symbolic of the Gulf Coast than the tasty oyster. Celebrate this delicious bi-valve at Fulton Oysterfest, a four-day festival that features a men's and women's oyster eating contest, carnival rides, games, live music, and unique vendors.
South Fulton Beach Road
Fulton, TX 78358
---
April
Rockport Studio Tour
Visitors will tour artist's studios, learn about medium, process, technique and have one-of-a kind opportunities to build on their art collections. Attendees will experience the work of who have made the community as a significant art colony at an international level. Venues throughout Aransas County.
Rockport Kite Festival
The Kite Festival will feature professional kite-flying demonstrations, kiteboarders in the ski basin, food vendors, and music. Volunteers will be on hand to help families and to ensure smooth flying.
902 Navigation Circle
Rockport, TX 78382
---
May
Babes on the Bay
Babes on the Bay is a women's fishing tournament in Rockport that attracts more than 1,300 competitors. For two days in mid-May, teams of anglers compete in five divisions, including one for entrants younger than 16, for the heaviest fish.
210 Seabreeze Drive
Rockport, TX 78382
Festival of Wines
Sample your choice of more than 100 wines at the Festival of Wines at the Texas Maritime Museum in Rockport. Lectures, live music, vendors, beer booths, and tasty food are part of the festival, as well.
1202 Navigation Circle
Rockport, TX 78382
---
July
Rockport Art Festival
The Rockport Art Festival is a long-running community event held in early July at the Rockport Center for the Arts. At the event, you'll see works from more than 120 artists displayed, listen to great local bands, and munch on delicious food.
902 Navigation Circle
Rockport, TX 78382
---
September
HummerBird Celebration
Every fall, a flock of ruby-throated hummingbirds migrates to the Rockport-Fulton area. Their arrival is marked by the annual HummerBird Celebration, a birding festival that features walking tours around town, boating trips, outdoor exhibits, and seminars. Most of the festival's events are self-guided, but you will need to sign up for the seminars in advance.
Various Locations in Rockport-Fulton
Rockport, TX 78382
---
October
SeaFair
SeaFair features live national and local entertainment throughout the weekend, with all sorts of fun competitions, including a gumbo cook-off, Hilarious crab races, a stand up paddleboard race, a car show and more. Vendors showcase arts and crafts and marketplace wares. Food (especially seafood) is also part of the fun at this three day, early October event.
Aransas Navigation District Festival Grounds
Rockport, TX 78382
---
November
Film Festival
Enter a world of Independent Cinema. The Rockport Film Festival is always the first weekend in November, when Texas days are still warm but Texas nights are cool. It all kicks off with a Red Carpet Event the Thursday before the festival, and films screen all day Friday and Saturday.
Aransas County Airport
421 John D Wendell Road.
---
December
Christmas by the Bay
Did you know that Santa Claus vacations in the Rockport-Fulton area during the holidays? Bring the kids on over to Christmas by the Bay to meet Jolly Old Saint Nick and enjoy a bag full of other holiday fun, including a Christmas tree decorating contest, an ornament workshop just for children, and a lighted boat parade. Other events include the Christmas Tour of Historic Homes, Symphony by the Sea, Caroling at the Mansion, Christmas in Fulton, and a fireworks show, so don't miss out.
Downtown Heritage District and the Rockport Harbor Area
Rockport, TX 78382
---
---