---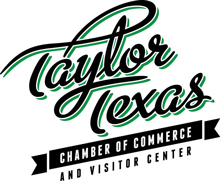 Things To Do in Taylor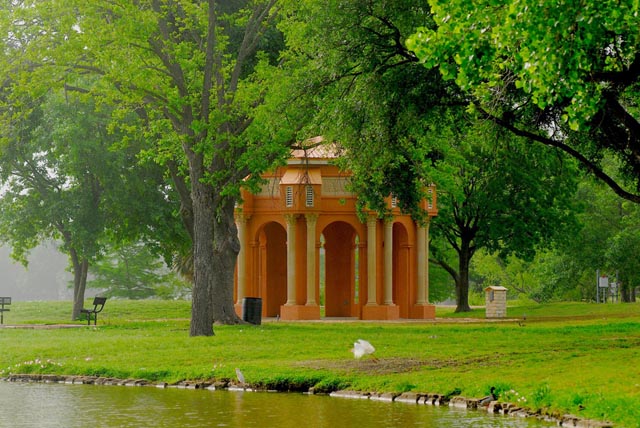 Small town? So what! Taylor doesn't skimp on memorable and fun things to do. From Texas historic landmarks and local artistry to fun outdoor recreation and beautiful nature trails, there's something for everyone. Try Taylor out for size on your next visit to Central Texas.
Texas History is Here to Stay
Taylor takes you back in time, inviting all who wish to enrich their minds to explore its interesting museums and historic landmarks for the full scope of its expansive and exciting history.
Taylor, Texas was home to revolutionary politician and youngest Texas Governor, Dan Moody. One notable achievement helped to solidify his progressive attitude and his strength in the face of adversity. Before becoming Governor of Texas, he successfully convicted 4 members of the Ku Klux Klan. At the time of conviction, the Ku Klux Klan was extremely powerful, especially in Texas. Several high-level politicians throughout Texas were members of the Ku Klux Klan in the early 1920s. His conviction diminished their influence and helped to propel his political support throughout the state. Visitors are invited to learn more about Texas History, former Texas Governor Dan Moody, and Taylor's impactful influence in the life of Moody at the Dan Moody Museum.
Take a leisurely stroll along the walking paths around Heritage Square Park, located in Historic Downtown Taylor. Read historic marquees with fascinating tales of remarkable locals like Frederick Bean "Tex" Avery, a key creator of popular animated characters like Bugs Bunny, Daffy Duck, Porky Pig and Elmer Fudd for the famous cartoon series Looney Toons. If you get winded on your walk, no need to worry! There are plenty of comfortable and shaded seating areas for you to relax and enjoy the beautiful Central Texas weather as you stroll.
Take a photo with rodeo legend Bill Pickett, of course it will only be the bronzed statue version of the renowned first African-American to be inducted into the National Rodeo Cowboy Hall of Fame. Learn about his contribution to the sport at his life-sized statue and historic marquee at the northwest corner of 2nd and Main Streets.
History comes to life in Taylor!
---
Local Art is All Around
Art paints a city with shades of character. Taylor has plenty of local art to explore on your next trip to Central Texas.
Stop into Art Off Center for a fun and relaxing day of pottery-making at this popular ceramic's studio and teaching facility. Peruse local art in Potters Alley, located off of Main Street between 2nd and 3rd streets. Here you will find a variety of vibrant hand-painted murals around town including one of renowned American Track and Field sprinter, Olympian Fred Kerley.
In the mood for live music? Don't hesitate to visit Black Sparrow Music Parlor for an evening of head-bobbing and hip-swinging performances with refreshing drinks. Located inside of an old bookstore converted into a live music venue, aesthetics and atmosphere go a long way in fostering the overall charm of this renovated music hall. Concert-goers will be lifted to new heights and walk away with higher-spirits than when they walked in!
---
Outdoor Fun at Recreational Parks
Taylor is chock full of recreational outdoor parks for the whole family to enjoy. Whether you are eager to get your steps in, drop a line for fishing, spot a Great Blue Heron birdwatching, or any of the endless fun activities offered, you are going to have an adventure exploring these Taylor parks.
Fannie Robinson Park offers three-mile hike and bike trails connecting you to all of Taylor's major parks, from Robinson Park in the southeast to Bull Branch Park in the northwest. Along the way, you can admire the local art painted on the "manhole" portals toward the south end of the trail.
Watch the birds at Murphy Park for spectacular sights of Great Blue Herons, Great Egrets, Snowy Egrets, Green Night Herons and more. This beloved park features a beautiful lake, with 120-acres of playgrounds, swimming pools, picnic areas and athletic amenities, such as tennis courts, baseball fields, and sand volleyball courts. During the summer, the park hosts a rookery and roost on the island in the small lake and in the trees surrounding it.
Catch air and show off your kickflips at the 50/50 Skatepark in Pierce Park. Catering to BMX bikers and skateboarders, watch others show off their moves or get on your own board to ride along this 10,000 square foot park.
Taylor Park sits alongside the splendid Granger Lake, offering guests nature-watching trails, a playground, and a convenient boat dock. There are over 48 fully equipped campsites, and it is only a short 20-minute drive outside of Taylor.
---
Play a Game of Golf
Whether it's teeing up or throwing a disc, Taylor gives visitors the perfect space needed to play a game of golf for some competitive fun on their visit.
Mustang Creek Golf Course has thrived for over a century. Recently celebrating 100 years in operation, it is hailed by Golf USA as "one of the finest and most challenging courses in the USA." Practice your swing on its lush 9-hole course for gorgeous views of Taylor's natural beauty in a friendly environment.
Bull Branch Park has a medley of outdoor activities such as pond fishing off the pier, a playground for the kids to romp around in, a shaded pavilion for events, fun athletic fields, and comfortable picnic areas. However, this special Taylor park's number one draw is its competitive 9-hole disc golf course. With a flick of the wrist, put a spin on your golf game in Taylor.
---
Hot Spots All Around Town
The Taylor BBQ Trail is not too hot to handle for those with tastebuds of steel. Make your rounds at these barbecue hot spots in town, headed up by chef masters of their craft. Tender brisket, juicy sausage, fall-off-the-bone ribs, and savory chicken, all four BBQ locations will have your mouthwatering with delight.
---
Structured Fun
A great way to truly explore the town of Taylor, make your way from one historic house to another by taking the Taylor Architectural Walking Tour. This is a self-guided tour with a downloadable map for those who like to go at their own pace. Discover 25 vintage buildings, many dating back to the late 1880s, from the old railroad depot to the vintage Kemp Hotel.
---
Test Your Cinema Insight
Movie buffs are invited to play a game of hide-and-seek as they venture around Taylor to point out these famous films, television shows, commercials, and still photography shoots shot in and around Taylor, Texas. Test your eye for the big screen to see if you can spot them with their downloadable list of cinema and television locations.
Want more fun things to do in Taylor? Find out more fun things to do in Taylor, TX.
---
---