---
Visit Tyler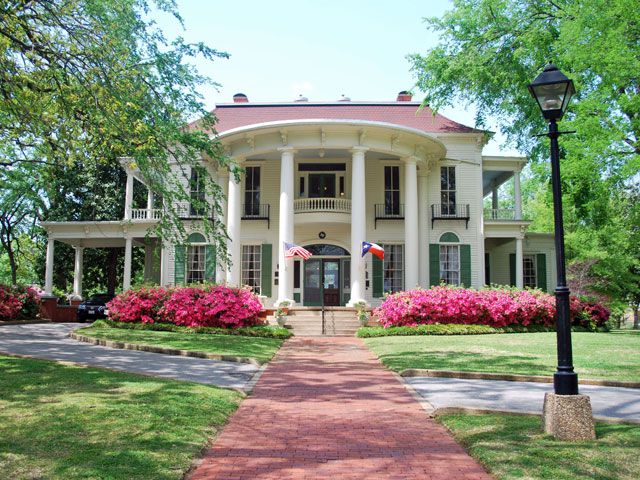 Dozens of vibrant red, yellow, and pink roses bloom under a soft autumn sun. Neighborhoods of stunning historic homes line charming red-brick roads. The warm and rich tones of harmonizing violins and cellos reverberate off of the walls of a state-of-the-art concert hall. Welcome to the city of Tyler, where small-town charm meets big-city culture about 95 miles east of Dallas within the scenic confines of beautiful East Texas. Tyler is best known as being the Rose Capital of America, but there's much more to the Rose City than its aromatic flowers. A wide variety of dining options, a significant arts and culture scene, plenty of fantastic shopping, and more can be found in this alluring city, making it a great place to visit for just about any type of traveler.
Tyler's love affair with roses began at the turn of the 20th century, when a disastrous blight wiped out millions of peach trees, a significant agricultural product in East Texas at the time. Many farmers switched to growing roses, a choice that would create one of the most significant industries of its kind in the country. The success of this industry would inspire the Texas Rose Festival, an annual event known for its pageantry that is a veritable Tyler institution. Along with the festival, Tyler is home to the impressive Tyler Municipal Rose Garden, a sprawling 14-acre garden that houses more than 32,000 rose bushes and more than 500 varieties of roses. Exploring this rose garden, the largest of its kind in the United States, is an essential experience for any visitor to Tyler, but it's not the only way to get in touch with nature.
East Texas, with its gently sloping landscape, dense woods, spectacular lakes, and fall colors, has much to offer those who love nature, and Tyler affords easy access to some of the region's prettiest places. Start at Tyler State Park, which is home to a pristine 64-acre lake surrounded by a forest of 100-foot-tall trees. The park's gorgeous lake is an ideal setting for fishing, swimming, and boating, and there are 13 miles of hiking trails to explore and a variety of campsites to hang your hat at. If that's not enough, head to Lake Palestine or Lake Tyler, two lakes that are among the best bass fishing spots in East Texas. All three places are within just 15 miles of downtown Tyler, so you don't have to go far to enjoy East Texas' captivating countryside.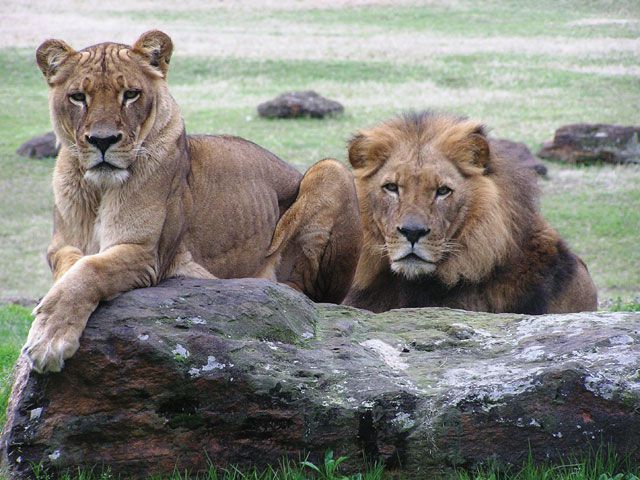 Tyler has just as much to offer art lovers as it does outdoor enthusiasts. Browse the extensive collections housed within the Tyler Museum of Art and the Tyler Main Street Gallery, the Rose City's art museums. The Tyler Museum of Art, located on the campus of Tyler Junior College, exhibits more than 1,500 art works, including one of the largest collections of Mexican folk art in the country. Tyler Main Street Gallery, on the other hand, features frequently rotating juried exhibits of paintings, sculptures, photographs, illustrations, and more. For the musically inclined, there's also the East Texas Symphony Orchestra, a group of talented professional musicians that perform at the state-of-the-art UT Tyler Cowan Center or Liberty Hall.
Not enough for you? Cruise through one of Tyler's historic neighborhoods, such as the Azalea District, visit the spectacular Caldwell Zoo, catch a live performance at the beautifully restored Liberty Hall, Tyler Civic Theatre, or UT Tyler Cowan Center, or view a fascinating collection of aircraft at the Historic Aviation Memorial Museum.
Tyler's delightful rose garden, historic homes, fascinating museums, and spectacular scenery make it a compelling destination for your next Texas vacation. So what are you waiting for? Plan your next adventure to the Rose Capital of America today.
---
---