---

Attractions in West Columbia
We would like for you to Come and Play … Then Come and Stay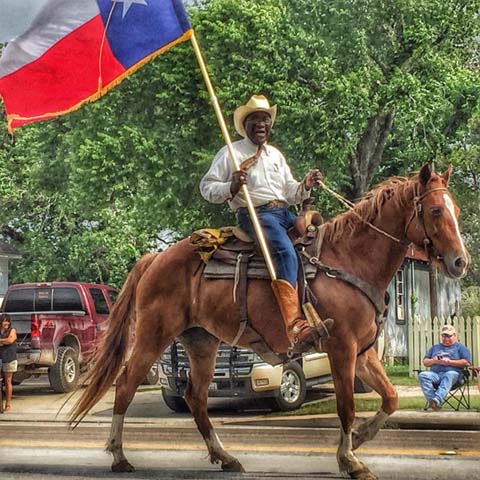 Nestled midst oak trees with hanging Spanish moss, majestic pecan trees, and the mighty Brazos River, West Columbia is a great place to visit. You will experience the full warmth of small town living and many opportunities for a fulfilling lifestyle. Historical sites and markers tell the history of the land, where Texas was born.
At the intersection of two major highways, you are never far from big city conveniences. Located 60 miles south of Houston, 15 miles north of Lake Jackson and 12 miles west of Angleton, and thirty minutes from the Gulf of Mexico. West Columbia provides a gateway to "big city" fun and entertainment as we lure off the Gulf Coast with its many saltwater activities.
A city rich in Texas history, West Columbia is home to the Varner Hogg Plantation State Historic Site; the Veteran's Memorial Park, the site of the First Capitol of the Republic of Texas, Columbia Historical Museum, the Rosenwald School, the Capitol of Texas Park, East Columbia Historical District, Ammon Underwood House, Waddy Cabin, Old Columbia Cemetery, and many historical markers.
West Columbia is also home to the San Jacinto Festival, held the third weekend in April. It begins with a colorful parade through downtown, culminating with carnival rides, a BBQ cookoff, the Coronation of the Belle of the Brazos, Craft & Food vendors, 5-K Run, and much more.

Locally, residents take pleasure in the slower-paced lifestyle of golfing, fishing, and shopping. West Columbia is proud to be a certified retirement community.
We invite you to experience all that West Columbia has to offer-it's all here!
---
Varner Hogg Plantation Historic Site
Varner Hogg Plantation Historic Site
Pecan orchards, magnolia trees, and generations of Texas history and commerce encapsulate Varner-Hogg Plantation State Historic Site. The home itself (older than Texas) tells the story of its three owners: Austin colonist Martin Varner, sugarcane mogul Columbus Patton, and Texas Governor James S. Hogg. Governor Hogg and his family cherished this estate for more than 50 years. This is the site responsible for the Hogg family fortune. This fortune was the result of major oil fields discovered on their property. The house remained in the family until Governor Hogg's daughter, Ima, donated the property to the state in 1958.
Today, Varner Hogg Plantation State Historic Site preserves the majestic antebellum home along with many of the Hogg family heirlooms, period furniture and historic documents. The house is furnished as an 1850 Texas Plantation house and has some of the finest Early American Antiques to be found in America. Over its long history this property hosted sugarcane production, rum distilling, and oil drilling as it transitioned through families.
Not only is Varner Hogg Plantation Historic Site full of rich Texas history, it is also a pristine venue. This location contains several outdoor areas for events. The front and back lawns of the plantation house can be transformed into a ceremony site for happy couples to exchange their vows. With wooden arbors wrapped in foliage, the vast grounds can be used for a ceremony surrounded by trees with Spanish moss. For a reception, the corral can host 150 seated guests on a green lawn enclosed by livestock fences and under rustic string lights. Book a few nights in their recently renovated Ranger Cottage built in the 1920's. Come and enjoy the tranquil scenery of Varner Creek while relaxing in the cottage's front porch rocking chairs.
Varner Hogg Plantation Historic Site is now owned and operated by the Texas Historical Commission and offers a peek into the past through modern, interactive exhibits, events, and special tours. There is also a charming general store, picnic tables and plenty of restrooms for bus tours and day trippers.
---
Retail Therapy
If shopping is on your to-do list West Columbia has got you covered. With over a dozen locally owned and operated specialty shops downtown, you won't have to far to find something unique for yourself or someone else. West Columbia is full of charming boutiques, fun and funky merchants, and lots of southern hospitality!
---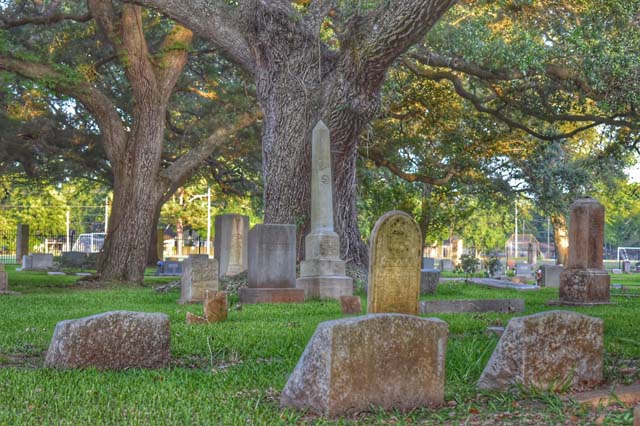 Old Columbia Cemetery
Site given by Josiah H. Bell family out of their grant – the first grants deeded to one of "old 300" in colony of Stephen F. Austin. Old Columbia Cemetery has many heroes from the Texas Revolution and remains a landmark exemplifying the importance of this community in early Texas history.
---
Columbia United Methodist Church
This congregation traces its history to early Methodist missionary activity during Texas' years as a Republic. In 1839 the Rev. Isaac L.G. Strickland was assigned to the Brazoria Circuit and organized a Methodist church in Columbia (now West Columbia), and early capital of the Republic. Located at 315 S. 16th St.
---
Josiah H. Bell Home Site
Josiah Hughes Bell, Brazoria County planter, founder of East and West Columbia, Texas. Also, one of Stephen F. Austin's Old Three Hundred colonists was born on August 22, 1791, in South Carolina. Bell moved to what became known as Bell's Creek in January 1824. On this tract of 6,642 acres, was build the town of Columbia, first capital of the Republic of Texas.
---
George McKinstry Home Site
Stephen F. Austin died at 12:30 pm, December 27th, 1856, at age 45, of pneumonia. A memorial service was held at Judge George McKinstry's home site, place of Austin's death. George McKinstry served as a member of Austin's Colony in 1829. Served as a soldier in the battle of Velasco. Served as a chief of justice of Brazoria County in 1836. As well as delegate to the General Convention of 1832.
---
Replica of the First Capitol
About 1833 Leman Kelsey built a story and a half clapboard structure near this location. When Columbia became capital of the Republic of Texas in 1836, the building was one of two, which housed the newly formed government. The first Republic of Texas Congress convened in Columbia. Here Sam Houston took office as president and Stephen F. Austin as secretary of state. In 1837 the government moved to Houston. The 1900 storm destroyed the original capital. The replica at this site was built in 1976-77. Located at 512 E. Brazos
---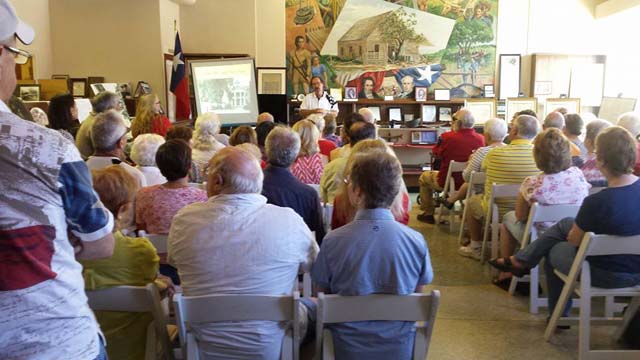 Columbia Historical Museum
It is only fitting that a historical museum be located the site of the First Capitol of the Republic of Texas, established in Columbia 1836. The mission of the museum is to bring better understanding and appreciation of the rich history of West and East Columbia to Brazoria County. The museum's goals are to collect, preserve and interpret the history of the area through the collection and display of artifacts of the area's earliest beginnings. Exhibits begin with the period when the city was the First Capitol and extend to the present day. Numerous groups and individuals have given or loaded artifacts for exhibition. Located at 247 E. Brazos
---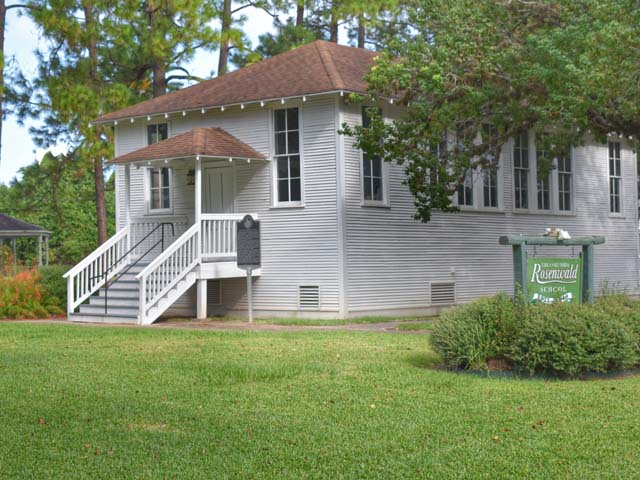 Rosenwald School
One of 5,300 built in 15 southern states between 1917 and 1932 as part of an initiative by Sears, Roebuck & Co. President Julius Rosenwald and black educator Booker T. Washington to build schools in the rural south for black students.

Rosenwald Schools were hubs for rural African American life in the 1930's and 40's throughout the South.

Rev. Isaac L.G. Strickland
So few have survived that in 2002 the National Trust for Historic Preservation put them on the list of the country's 11 Most Endangered Historic Places and soon after launched the Rosenwald Initiative to establish a unified effort to uncover and restore the forgotten buildings.
The Rosenwald School is open to the public as a permanent, walk-in exhibit at the Columbia Historical Museum. Located at 247 E. Brazos
---
Nash Prairie
On 300 acres of pristine coastal prairie grow almost 300 identified plant species, with three being considered rare, and one thought to have been extinct in Texas. It is located not far from where Santa Anna was kept prisoner after his capture the Battle of San Jacinto.
---
"The Capitol of Texas Park – A Walk Through the Birth of Texas"
This is a unique park dedicated to the period in history – The Republic of Texas. Congress met in Columbia, Texas on October 2, 1836 to 1837 and elected Sam Houston President of the Republic of Texas. The park has 21 historical monuments that depict the time from after the Battle of San Jacinto to 1837 when the capitol moved to Houston. There is a cistern that has been dated to the period of the Republic of Texas and the Seal of Texas. Located at 100 E. Brazos
---
East Columbia – Main Street National Historic District
East Columbia was founded by Josiah Hughes Bell in 1823. Originally named Bell's Landing, this site on the Brazos served as a supply depot for settlements on the river above. In 1824 Bell laid out the new town and named it Marion. In 1842, when Bell's settlement on the prairie became known as West Columbia, Marion was renamed East Columbia.
Aycock – Crews House The Aycock – Crews House was built in the late 1870's by riverboat Captain Richard T. Aycock for his wife, Sue Elisabeth, shortly after he acquired the property in 1889. Aycock operated several steamers on the Brazos River during the prosperous days of the steamboat era and is best known for his 1881 command of the George W. Thomas, a 168-ton paddle wheeler. The steamer made weekly runs from Galveston to East Columbia freighting cotton, sugar, molasses, pecans, hides, lumber, and preserved beef During the late 19th century, Aycock captained for the Columbia Transportation Company. Located at 520 CR 703
Aldridge – Smith Home – The Aldridge – Dance – Smith House is associated with several families who played important roles in the development of East Columbia as a regional trade center during the late 19th and 20th centuries. Located at 533 Main St.
Travis – Smith House – Travis Logan Smith Sr. played a pivotal role in East Columbia's economic development during the late 19th century. Smith recognized the importance of the Brazos River to East Columbia's growth and prosperity. With his brother, John, and his brother-in-law, Branch T. Masterson, he organized the Columbia Transportation Company in 1885 to provide shipping services to the region. The firm owned a fleet of six steamboats used to transport cattle, cotton, and produce from East Columbia to markets in Galveston. Another ship, the Hiawatha, was a luxury steamer run by the company as a passenger liner.
Tyler – Bryan- Weems Home- While the construction date of this house is unknown, it is estimated to date to the 1870's as it so closely resembles the T.L. Smith House, built in 1878 on an adjacent lot. According to oral history, a two-story house and a smaller one-story house stood as this site prior to 1900. Located at 628 CR 703
ML Weems Home – Built on Front Street overlooking the Brazos about 1847 by Dr. Mason Locke Weems. This house is unusual because a raised cottage was built during the Civil War. In addition to being a physician, Weems was a successful planter who was quite knowledgeable on a variety of agricultural subjects. Historically associated with the Weems Family. Located at 716 Main St.
Amman Underwood Home - One of the oldest frame houses still standing in Texas. Built in 1835 the Ammon Underwood House is best known as the 50-year residences of Texas pioneer Amman Underwood. Underwood cane to East Columbia in 1834 from Massachusetts. While Underwood lived in East Columbia, he amassed a considerable fortune through the operation of two large cotton plantations in Brazoria County. Underwood's family occupied the house for over 100 years. IN the 1860's Underwood's plantation hands labored to move the house away from the eroding banks of the Brazos River. Located at CR 703
Sweeny – Waddy Log Cabin – Originally erected about 1850, this building historically served as a home of an enslaved African American family that worked on Sweeny's plantation. Mark and Larkin Waddy remained on the plantation after the abolition of slavery in Texas in 1865. The cabin continued to be occupied by members of the Waddy family until 1953. Located at CR 703.
Dance Gun Shop - James H. Dance and h is sons, George and David, moved to East Columbia in 1848 and established the only manufacturing operation in the community. The firm was most famous for manufacturing guns patterned after the Colt revolver that were praised by the Confederate Army for their accuracy. While George and David Dance operated the machine shop, James H. Dance was better known for his carpentry skills. The Dance machine shop was destroyed in the 1900 hurricane. Historical Marker located at CR 703
Bell's Marker – By 1829 a community known as Bell's Landing or Marion, which became an important inland port, grew up around a landing Bell Constructed near his home. Bell developed a sugar plantation along the creek's backs and subsequently laid out the two towns that came to be known as East Columbia and West Columbia. He built the area's first hotel in 1832, constructed a school, and as an innovative town planner provided garden plots for new residents. Historical Marker located at CR 300E & Front St.
Carry A. Nation Hotel Site – Carry Nation, prohibitionist, daughter of George and Mary (Campbell) Moore, was born on November 25th, 1846 and settled on a cotton plantation on the San Bernard River near Houston. Failing to make the plantation a success, Carry supported the family by managing a hotel in Columbia. The eventual sale of the planation enabled them to buy a hotel in Richmond, which Carry ran with sporadic assistance from her husband, who practiced law and corresponded for the Houston Post. Historical Marker located at CR 300B & Austin St.
Bethel Presbyterian Church – Established in 1840, Bethel is the third oldest Presbyterian Church in Texas. The present building was built in 1913 and is famous for it's beautiful, locally made stained glass windows. Located at 119 CR 300G
Nash Wright House – One of the oldest houses surviving in Stephen F. Austin colony town of Bell's Landing (East Columbia). Early part of this house was built about 1847 on cedar pole framing by George Lewis Nash. Historical Marker located on Duval St.
---
---