---
Things to Do in West Columbia
Visit the Bethel Presbyterian Church in East Columbia, that was established in 1840, to photograph the beautiful stained glass and altar.
---
View the authentic water cistern that Sam Houston, Stephen F. Austin, and Texas' founding fathers drew from during the days of the Capitol. Located in Capitol Park, you can read about the deep heritage that West Columbia possesses.
---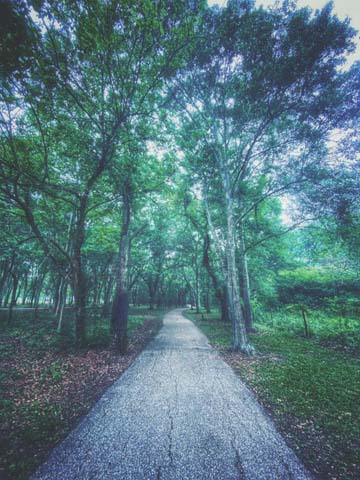 Picnic, jog or walk the trail in the Nan Pickett and Sands Weems Wilderness Trail in the First Capitol Park.
---
Tour the city's many historic churches, including Columbia United Methodist, founded in 1836.
---
Get a refreshing, nutritious smoothie at the Dub Nutrition, located downtown.
---
Indulge in a Meadarita at "Margarita Jones" for a refreshing stop, delicious Mexican Food, and great ambiance.
---
Check out the First Capitol Replica, adjacent to City Hall. The interior reveals the construction method and you will be astounded at the small size of the period furniture.
---
Men will enjoy shopping the selection at Carta Valley Market and Line Cutterz, for unique one of a kind items.
---
Take a walk through history at the Roswenwald School, an early African-American school that is accurately restored, and is authentic to the original school.
---
Enjoy honey based wine and daiquiris at Black's Fairy Meadery.
---
Listen to the live music at the Pocket Park!
---
Explore our many food trucks!
---
Snap a selfie at one of our fun and spunky murals? How many can you find?
---
Inhale a delicious cupcake (or a dozen) at Granny's Cupcake station.
---
Snag a cup of Java at Jitterbean Coffee Company.
---
Be sure to pick and purchase your fresh, fragrant flowers, plants and gifts at Flowers by Mary Lee.
---
Grab a chilled old fashioned cola at Wintle and Co. while hanging out in their beautiful yard.
---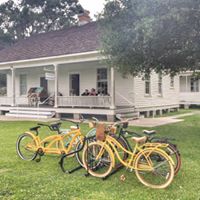 Visit Varner Hogg Plantation for a look at plantation life, with the sugar industry and Governor Hogg's life highlighted.
---
Stop in at 421 Coffeehouse for a scrumptious sandwich and fresh baked dessert.
# # Don't forget the coffee! # #
---
A must is stopping at Chesney's Jewelry, established in 1924, for a fascinating West Columbia history lesson from Donna Ruth Loggins.



---
---